2019 Chevrolet Camaro Turbo 1LE Quick Spin: The Bow Tie Strikes Back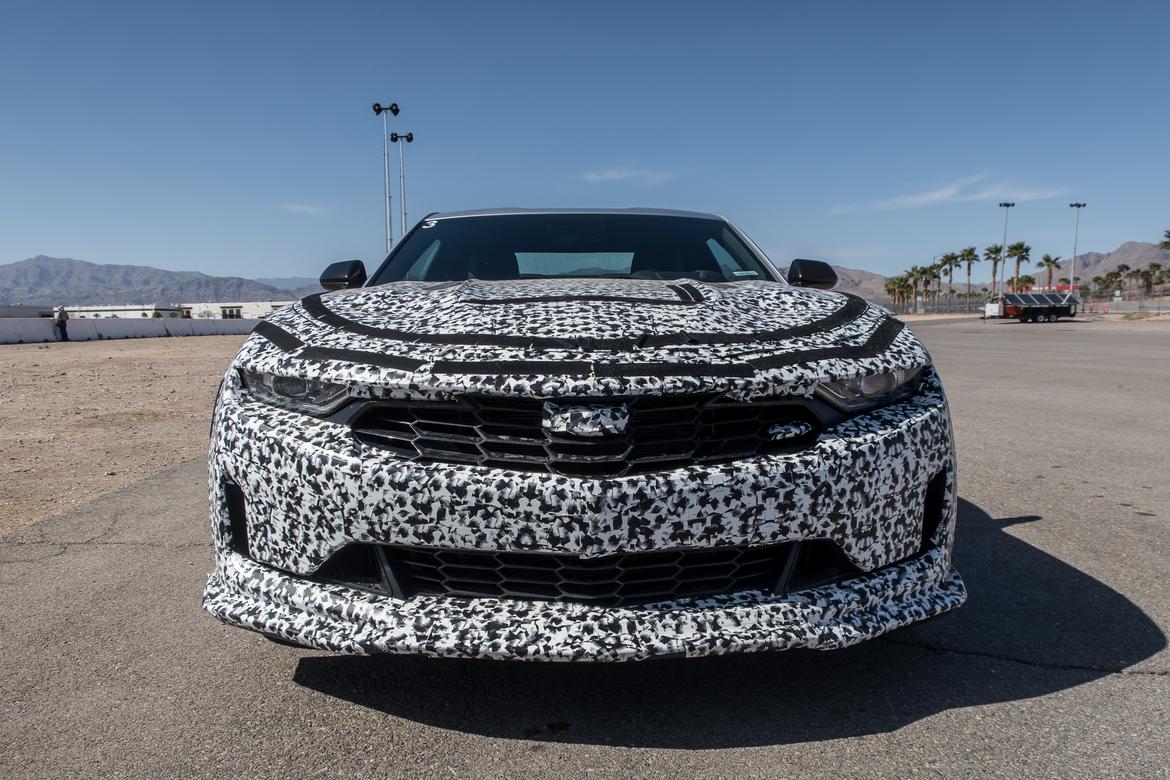 In the battle of muscle cars, no salvo goes unanswered. So when Ford updated the 2018 Mustang with a slew of performance upgrades tied to its Performance Package, it seemed logical to assume Chevrolet would answer soon — and it has. The 2019 Chevrolet Camaro with its turbocharged four-cylinder adds a new high-performance version to its ledger, the Camaro Turbo 1LE. The 1LE is more focused on track performance, which is where I got to run a couple of sessions on the road course at Las Vegas Motor Speedway during a media preview.
Related: 2018 Ford Mustang: Not Just a Muscle Car Anymore
There is now a 1LE version of each Camaro (it joins the V-6, SS and ZL1). The 1LE badge means performance parts from Camaros higher up the food chain make their way down to the Turbo for the first time, which sounds similar to what the Mustang EcoBoost did with its Performance Package.
Strangely, Chevrolet didn't list the Mustang among the Camaro Turbo 1LE's competitors, opting for other more all-around performance cars like the Subaru WRX, Honda Civic Type R and even the Kia Stinger. But I'll go ahead and toss the Mustang in there even if the Bow-Tie brand won't admit it.
2019 Chevrolet Camaro Turbo 1LE; Cars.com photos by Brian Wong
The 1LE pulls its suspension and tires from the SS, including the FE3 suspension with larger front and rear stabilizer bars than standard Turbo models, different shock tuning and stiffer rear cradle bushings, among other changes to enhance stability. It uses summer tires from the SS, Goodyear Eagle F1 run-flats, that are wider in the rear. Brembo four-piston brakes up front, single-piston brakes in the rear, an enhanced sound system for the engine and a flat-bottom steering wheel are standard, while Recaro front seats optional.
There are also driving modes that include Sport and Track, with Competition selections within each. The modes come along with updated performance screens and data displays, as well as launch control.
The engine, however, is unchanged. It's still a 275-horsepower, turbocharged 2.0-liter four-cylinder that pumps out 295 pounds-feet of torque. As for transmission choices, you have one: The 1LE only comes with a six-speed manual, unlike the Mustang's available 10-speed automatic transmission.
A lot of the changes mirror updates to the Mustang with the EcoBoost Performance Package. Both have upgraded brakes and suspensions along with a few visual enhancements, though the Mustang's are less subtle with its added wing. But there are a few key differences between the two, mainly with the Camaro Turbo 1LE's greater track focus (given its transmission and stiffer, non-adjustable suspension). In the Mustang, you can option a MagneRide adaptive damping system along with the Performance Package, plus it can be outfitted with a 10-speed automatic, which makes it more suited for everyday use.
Though we'll have to get a 1LE on the street to do a more thorough examination of the 1LE's day-to-day livability, the track time did give it a chance to shine as Chevrolet intended.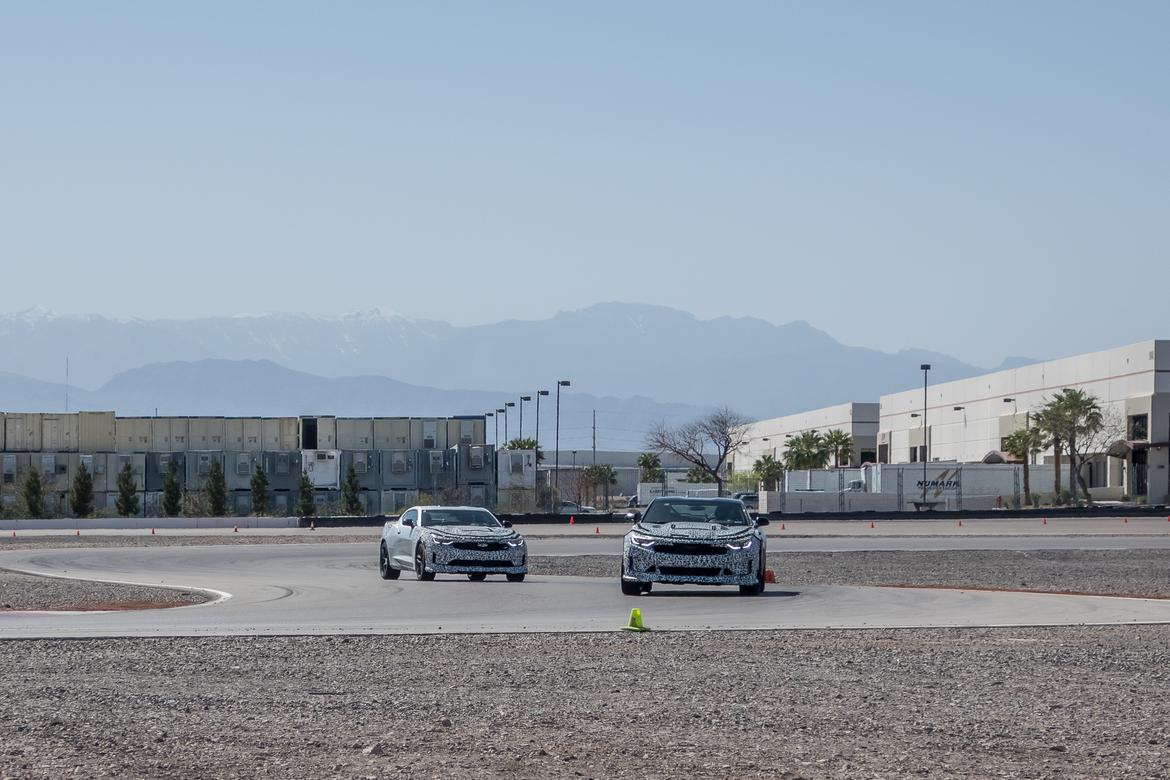 We were driving on a fairly tight circuit, so there wasn't much room to stretch the car's engine, but it did provide an environment for the handling upgrades to shine, which they did. The Camaro's dynamics are still the best of the three American muscle offerings (the others being the Mustang and Dodge Challenger); the Mustang is very close with its adaptive suspension, but for natural balance, turn-in sharpness and overall dynamic control, I'm still leaning toward the Camaro.
Shifting the Camaro Turbo 1LE into Competition mode also means flipping off traction control. In that setting, the rear end is a little twitchy, but it doesn't break away abruptly, and it can be easily modulated and controlled with throttle and steering inputs. It was great (if short-lived) fun.
The 2019 Camaro Turbo 1LE is still short on a few key details, including a launch date and how much this uptick in performance will cost you, but I'll be on the edge of my seat; it's great to see this and the Mustang go at it on yet another level. The Camaro Turbo is currently the least expensive Camaro, and we anticipate the Turbo 1LE to be the least expensive 1LE. But when the Camaro and Mustang continue to outdo one another, fans of performance cars all win — even those on a budget.
Cars.com's Editorial department is your source for automotive news and reviews. In line with Cars.com's long-standing ethics policy, editors and reviewers don't accept gifts or free trips from automakers. The Editorial department is independent of Cars.com's advertising, sales and sponsored content departments.