2019 Ford Mustang Shelby GT350 First Drive: Is This the Best Mustang Ever Made?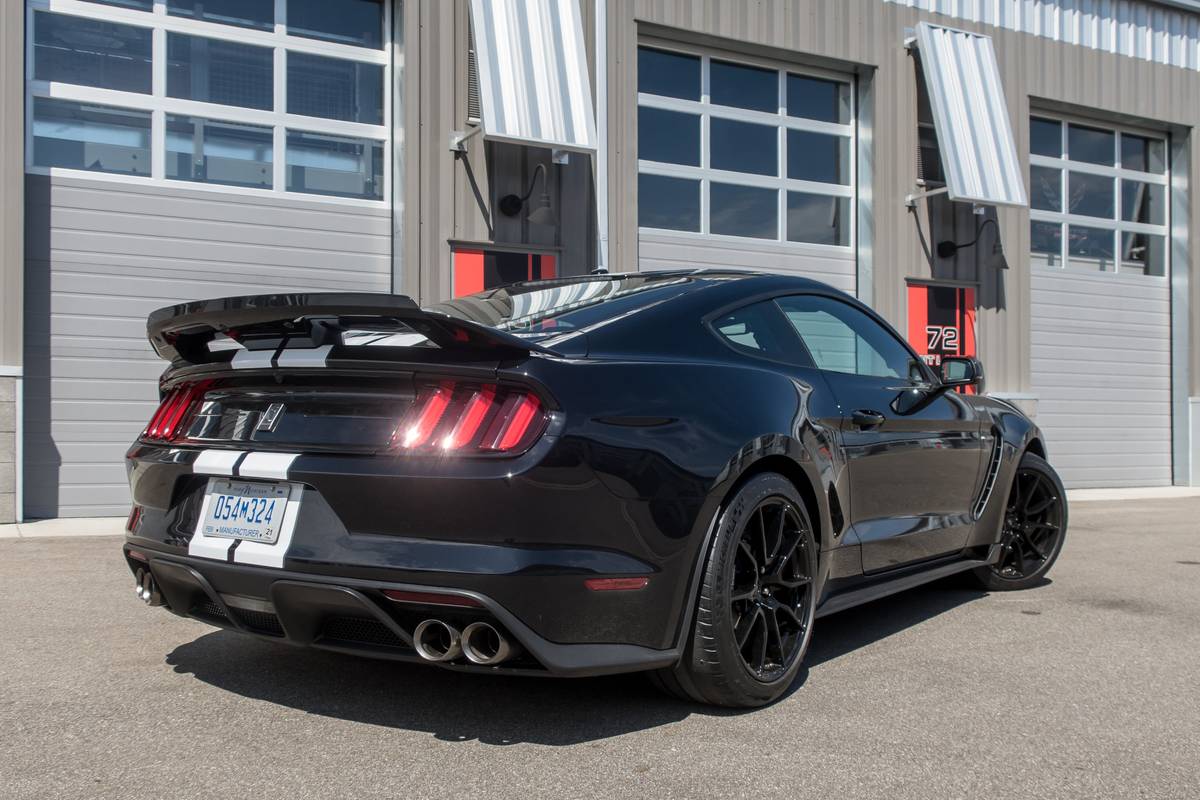 Ford has made a lot of different kinds of Mustangs since the originals wowed the world back in 1964 — some with big V-8s, some with turbocharged four-bangers, none with hybrid electric systems (yet). In some years they've been great, and in some years they've been awful. But with the updates to the 2019 Ford Mustang Shelby GT350, we're starting to use phrases like "best Mustang ever made," and it's not just empty hyperbole.
The outgoing GT350 was a fantastic car, and the lightly updated 2019 model only improves on that car. "You've got to keep it fresh, keep it updated," the Mustang's chief program engineer Carl Widmann told us. That's what Ford did for the GT350 for 2019, and the result is a sharper, stronger, better car even than the fantastic pony car that came before it.
Related: 2019 Ford Shelby GT350 Mustang Is Tweaked for Speed
A Beast on the Circuit
I took the new GT350 around the M1 Concourse track, a short, not-terribly-high-speed circuit in suburban Detroit that allowed me to see what the improvements amount to. They are subtle but welcome: Downforce has been improved thanks to a new spoiler and a new active-aero grille, both of which help the car stick in higher-speed turns. The GT350's electric power steering is accurate and surprisingly light, allowing for quick turn-in and exceptional control through sweepers. A lot of the improvements center on the tires — new, specially developed Michelin Pilot Sport Cup 2 meats that were created with the input of Ford Performance engineering. Sized P295/35ZR19 front and P305/35ZR19 rear, their super-sticky characteristics allowed Ford engineers to modify a host of chassis items including the MagneRide electronic suspension tuning, the spring rates, damper tuning, roll-bar thickness, antilock braking performance and more.
The result is one of the most planted, easy-to-drive-fast Mustangs I've ever piloted around a road course. Last summer, we pitted the latest 2018 GT Performance Pack 1 and Performance Pack 2 against both each other and some more expensive iron at GingerMan Raceway in western Michigan. The GT350 feels very similar to that PP2 model, both of them tuned to be amazing track stars. Surprisingly, the PP2 features wider Michigan Pilot Sport Cup 2 tires than the GT350 (P305/30ZR19 front and rear). But the biggest difference comes from under the hood. While the GT's standard 460-horsepower, 5.0-liter V-8 is a tremendous engine that delivers as much visceral thrill as you might imagine, the GT350's 526-hp, flat-plane-crank 5.2-liter V-8 sounds unlike any V-8 that's ever been fitted to an American car. The ripping snarl as it barrels down a straightaway is pure symphonic gearhead bliss, and while the extra 66 hp doesn't really make it feel that much quicker than the GT PP2, the experience of its free-revving nature and completely different tone make it worth the extra cost of entry. It's the most powerful naturally aspirated engine Ford has ever put in a production car. It revs to an impossible 8,250 rpm and sounds absolutely amazing doing it.
The retune of the antilock braking system really isn't noticeable either unless you're driving the car hard enough to engage it, which I wasn't able to do on this shorter, lower-speed track. Suffice it to say that the standard Brembo package on the GT350 is outstandingly strong, with repeated, fade-free braking into corners without any issues or wondering about the stoppers' bite. Likewise, the tires never lost grip even when trying to induce some power-on oversteer out of corners. You're likely to run out of track long before you run out of grip in the new GT350.
Out on the Street
As magical as the beast is on the track, it's a slightly different story out on the street. A good 45-minute stint through suburban Detroit in the GT350 revealed a car with a bit of a mixed personality — the ride is exceptionally forgiving thanks to the electronically adjustable MagneRide suspension that smooths out all manner of road imperfections and is never, ever as harsh as you might expect such a high-strung racer to be.
This doesn't mean it's smooth sailing in the GT350 — the sensitive, super-direct steering that's wondrous on the track is laborious on the street. Like a Nissan GT-R, this is a "two-hands car," meaning you're going to want to keep both of them on the wheel at all times. On smooth, just-repaved tarmac, the GT350 sails along happy as you please — but on broken, scarred or lumpy pavement, it's all over the place, the wheel fighting you for directional control of the car. It's improved from the past iteration of the GT350 I drove in 2018, but it's still a handful that never lets you forget that you're driving a track monster, regardless of how cushy the ride has been dialed back to or how quiet the adjustable exhaust has become.
The cosmetic changes to the GT350 are minor for 2019. The exterior gets a few new shades of blue and some new stripe options, plus the aforementioned spoiler changes and aero adjustments. The face is still that of the pre-2018-refresh Mustang, however, as going through a cooling validation and crash recertification for the small volume of GT350s sold every year would be prohibitively expensive. The interior gets some new dash and door-panel trim, a standard 8-inch Sync 3 touchscreen multimedia system and an optional 12-speaker B&O Play premium audio system. As before, Recaro racing seats are standard.
Is the Engine Worth the Price?
The starting price for all of this is a sobering $60,235 including destination fee. Option it up with a bunch of goodies like the Technology Package and the Handling Package, and you can broach $65,000. Or opt for the truly track-ready GT350R, starting at $68,230, to get the true racecar-on-the-street experience.
Here's the problem: A bare-bones 2019 Mustang GT with Performance Pack 2 brings a bunch of goodies to the Mustang like the Michelin Pilot Sport Cup 2 tires, tuned suspension, MagneRide adaptive dampers, improved aerodynamics and more for a lot less money. Even if you add in the Recaro sport seat package, you can get a track-monster Mustang for just about $46,000, meaning stepping up to the GT350 is a $14,000 premium for that bigger engine and some extra brake and suspension tuning. Is it worth adding another roughly 25 percent to the sticker price for that extra equipment? Is this really the best Mustang ever made, or does the less expensive GT PP2 fit that bill better? I sense that we may need another track test this summer to find out.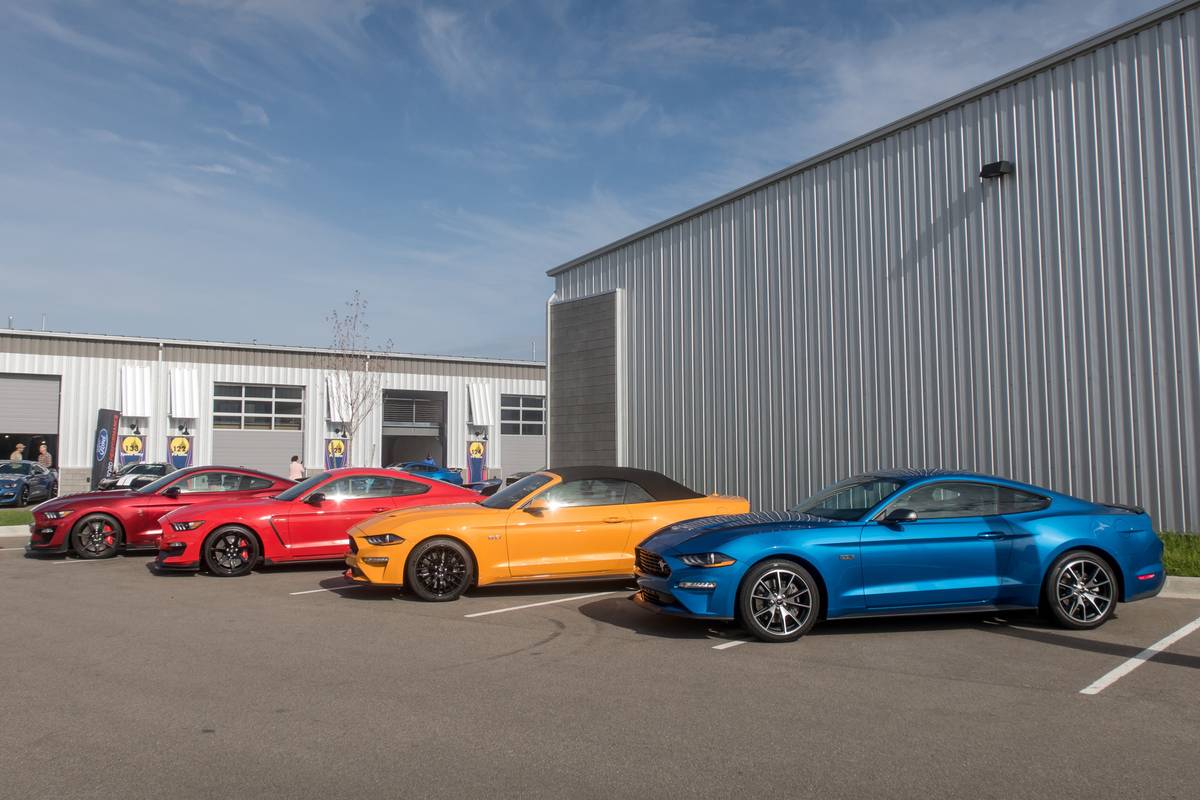 Cars.com's Editorial department is your source for automotive news and reviews. In line with Cars.com's long-standing ethics policy, editors and reviewers don't accept gifts or free trips from automakers. The Editorial department is independent of Cars.com's advertising, sales and sponsored content departments.