$38,000 Full-Size Sedan Challenge: Overview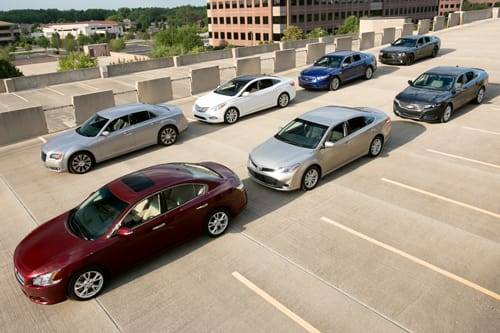 If the new-car market is a Big Mac, full-size sedans would amount to only the sesame seeds. They're a sliver of the auto market, accounting for just 3.5% of new-car sales in the first seven months of 2013. Still, automakers believe in big cars. Seldom does a comparison see so many redesigned or new entrants. From April 2012 to April 2013, four new or redesigned full-size sedans hit dealerships. Through the first seven months of 2013, those four nameplates accounted for nearly half of full-size sedan sales.
Despite the product infusion, however, sales for the segment have increased just 2.5% in that period, well below the market's 8.4% jump. Gas prices have pushed shoppers toward more efficient four-cylinder engines and away from the thirstier V-6s in most full-size cars. It's no secret that shoppers prefer midsize over full size: Ford sells 3.6 Fusions for every Taurus; Toyota sells 5.6 Camry sedans for every Avalon.
"Despite all the product activity, we've seen market share for large cars continue to shrink," AutoPacific analyst Ed Kim said. "And we expect that to continue happening. Basically, the customers of larger sedans tend to be older baby boomers and older [buyers in general]. … In the upcoming years, as more and more of these older buyers stop buying new vehicles, we'll continue to see market share in that segment drop."
Why do automakers continue to invest in new products? Because those baby boomers remain one of today's most reliable shoppers. A recent study by the University of Michigan's Transportation Research Institute found 55- to 64-year-olds the most likely group to purchase a new car, and these cars are meant to target them.
That brings us to our latest comparison. Cars.com, USA Today and "MotorWeek" set out to compare the segment, procuring seven test cars that each cost less than $38,000 (including destination charges):
Kia declined our request for a 2013 Cadenza, the missing car in this segment.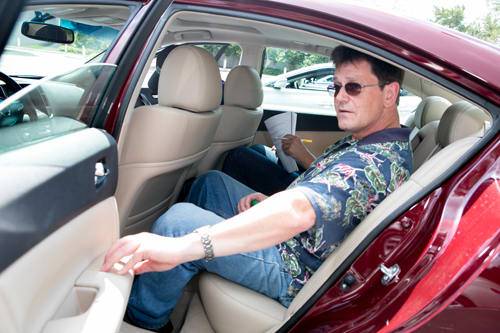 We turned to an empty nester as our test driver: Bill Wegner of Skokie, Ill., pictured above. He runs a coffee shop and a farmer's market there, and he is something of a car guy.
Joining Wegner from the expert ranks:
Kelsey Mays, consumer affairs editor for Cars.com
Jennifer Newman, assistant managing editor for Cars.com
Kristin Varela, senior family editor for Cars.com
Fred Meier, automotive editor for USA Today
Brian Robinson, producer for "MotorWeek"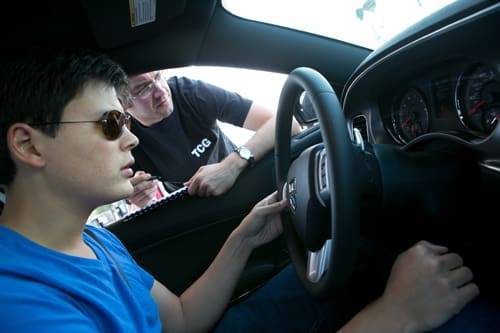 We put the cars through multiple days of testing, including a 200-mile route to test their real-world mileage; one day of expert round-robin driving, where the cars were driven back-to-back over an hourlong stretch of road to compare handling, ride, braking and more; and one day with Wegner, who spent half the day being walked through each car by a representative from each automaker, and the other half driving the cars over the same route back-to-back.
It was a close contest between a bunch of new faces facing off against a few veterans. See how everything shook out:
Cars.com Editor-in-Chief Patrick Olsen contributed to this report.