4 Features Families Will Flip for in New Honda Odyssey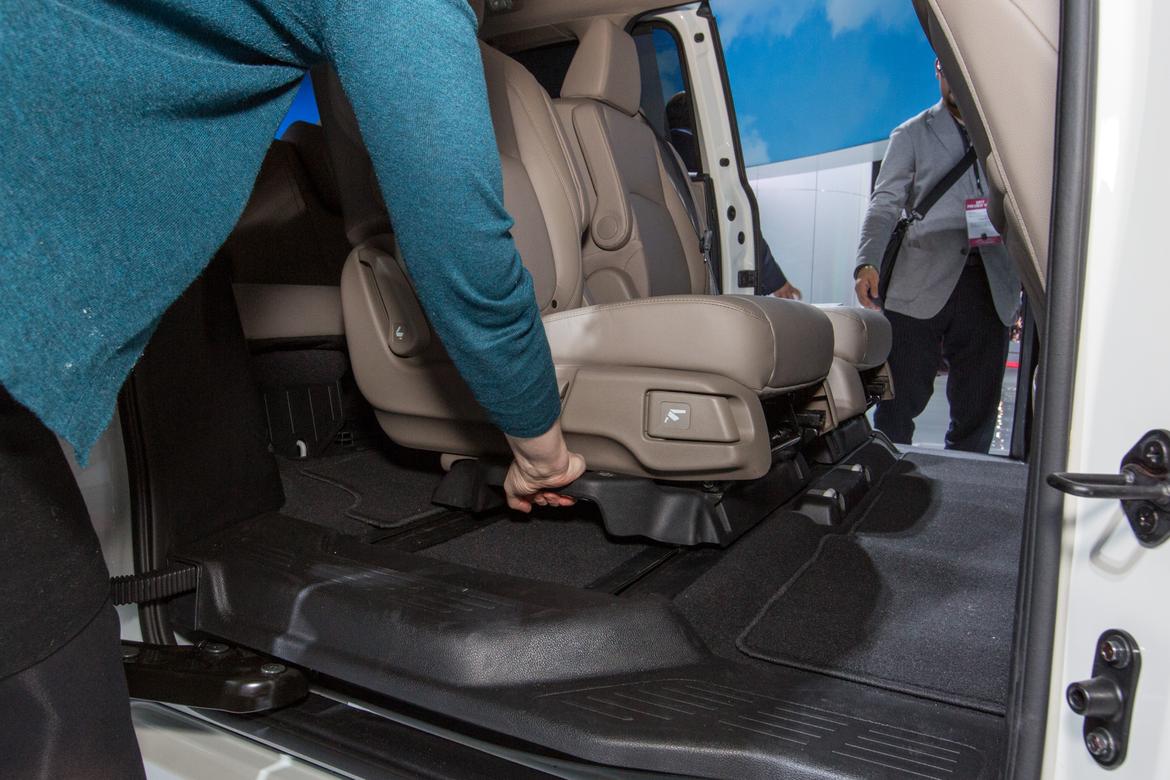 CARS.COM — Honda's redesigned 2018 Odyssey that debuted at the 2017 North American International Auto Show has a sleeker exterior thanks to sculpted side panels that keep the minivan from looking too slab-sided, but it's what's on the inside of this family hauler that will wow moms and dads.
More 2017 Detroit Auto Show Coverage
From the automaker that brought harried parents the first in-car vacuum, Honda shows it still has a few tricks to make family life easy-breezy. Here are four 2018 Odyssey features that most grabbed our attention: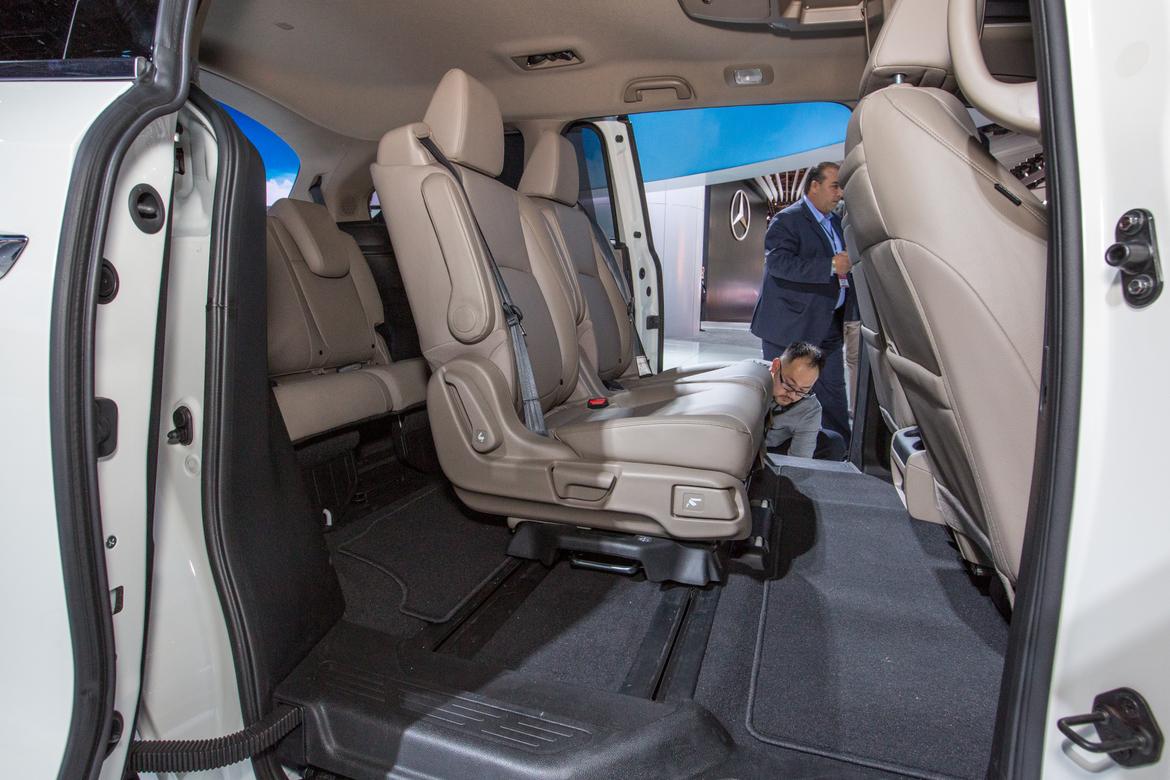 Magic Slide Second-Row Seats
The Odyssey's second row can fit three across, but remove the center seat and things get interesting. With the middle seat out of the way, the outboard seats can slide side-to-side into various positions. You can create a pathway to the third row by sliding one of the outboard seats into the minivan's middle.
This setup is great for parents with kids in rear-facing car seats - there's no need for anyone in the third row to try and shimmy around the space-hogging seats. Or you can keep the second-row seats in the outboard positions, a la captain's chairs, with a path to the third row between the two seats. All parents will agree that some space between siblings is a good thing.
The seats have one more helpful trick: when the second-row's center seat is installed, it can be slid forward to put your little one within easy reach. Just think: No more twisting in your front seat when you're trying to hand your child a snack.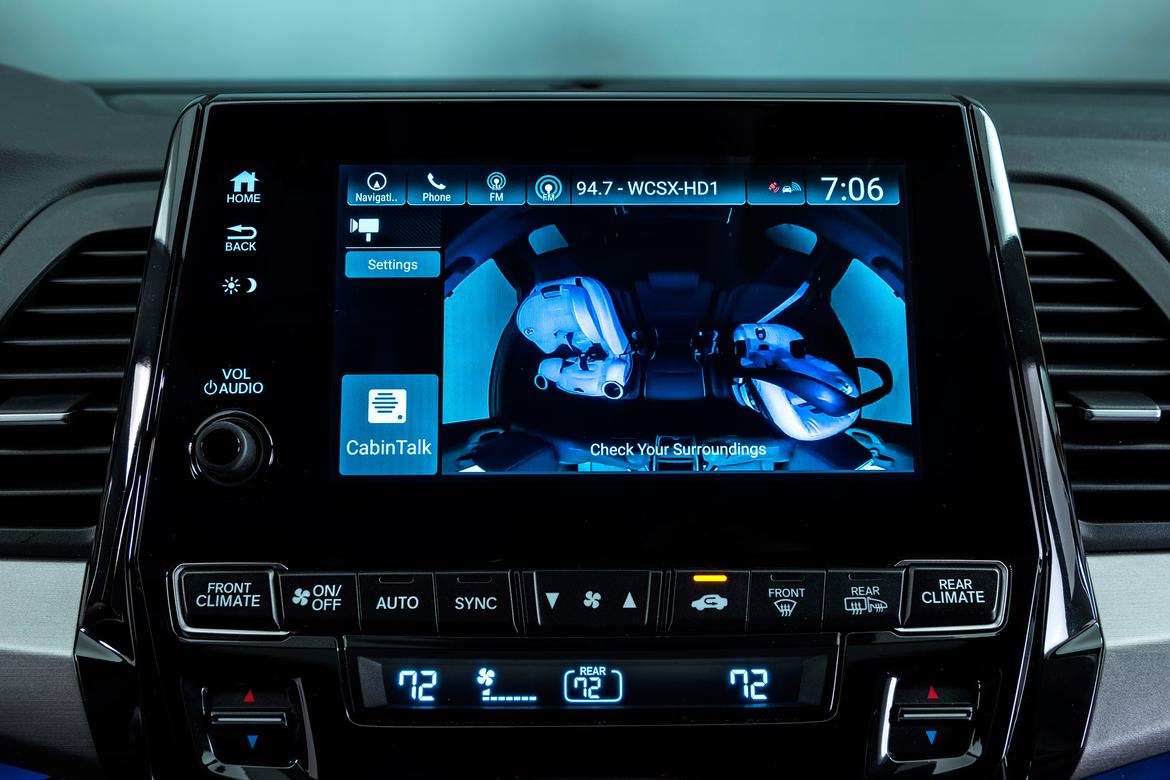 CabinWatch
Forget conversation mirrors, the Odyssey's CabinWatch system takes keeping an eye on your kids to a new level. With an infrared camera mounted in the ceiling ahead of the second row, front-row occupants can press a button to take a peek at what's going on in the second and third rows — day or night. The camera's image is displayed on the multimedia screen and the CabinWatch system works when the minivan is in motion.
In-Car Wi-Fi
For those families with older kids, the Odyssey's available in-vehicle 4G LTE Wi-Fi will make long road trips a little more bearable for tweens, teens and your family's data plan.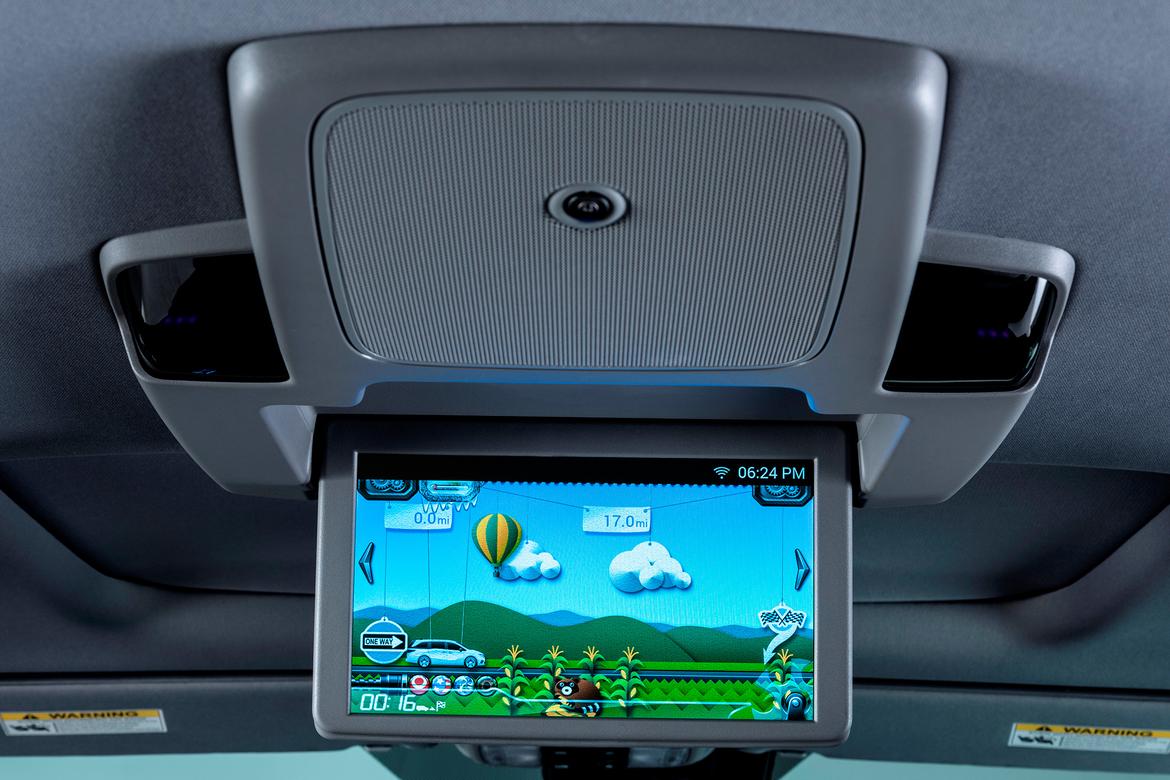 Connected Rear Entertainment System
In Odyssey minivans equipped with in-car Wi-Fi, parents can keep the kiddos entertained by streaming a favorite TV show via the PBS Kids app. With the ceiling-mounted 10.2-inch screen, all the second- and third-row occupants will be able to see the show.
We're looking forward to testing the 2018 Odyssey with our families this spring when it's expected to go on sale.