'American-Made' Quality Still Seen as Inferior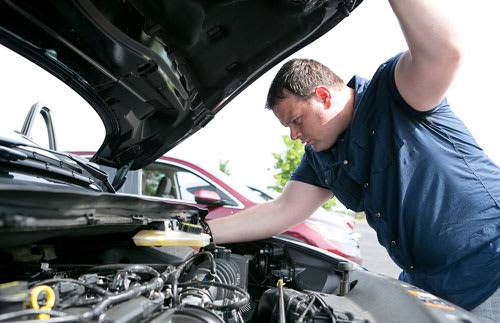 The Detroit Three build plenty of high-quality cars. Buick, Ford and Lincoln scored above average in the latest Vehicle Dependability Study from J.D. Power and Associates, and Cadillac ranked third in the study's rankings. J.D. Power's three-month Initial Quality Study had Cadillac, GMC, Chrysler's Ram trucks and Chevrolet ranking above average.
But a Harris Interactive poll released Wednesday said car owners still view American-made cars as inferior. Of 2,634 U.S. adults polled 35% said they find the quality of such vehicles inferior to those of imported cars, outpacing the 24% who said they find import brands inferior to domestics. However, a larger chunk (42%) deemed quality about the same.
Recent studies don't help Detroit's case. Chrysler's brands ranked near the bottom of J.D. Power's three-year dependability study, though the automaker's sales chief told us last February that new owner Fiat brings a "maniacal" quality focus. Indeed, Chrysler's Jeep division ranked above average in Consumer Reports' latest 28-brand reliability survey, and it was the only Detroit brand to do that.
The biggest wrinkle, however, appears to be the Harris poll's wording. The company asked for quality regard among "American made vehicles" — a term that would lead many, but not all, respondents to assume Detroit brands. Foreign-owned automakers market their U.S. operations heavily these days, so at least some respondents had to question the wording. Detroit automakers employ many more Americans on the whole, but "American-made" doesn't automatically mean Detroit. Ford builds the Fiesta in Mexico, after all, and Volkswagen makes the Passat in Tennessee.
So take those results with a few grains of salt. We asked a Harris spokeswoman to clarify, but we haven't heard back.
Elsewhere, the poll found about a third of owners expressed interest in a hybrid, and 23% say their hybrid interest has increased from a year ago — despite a modest decline in gas prices when Harris administered the survey last May. Most of them pick something else, though; hybrids and plug-in vehicles still comprise just a small percentage of all new-cars sold.
Related
Cars.com's American Made Index
Which Carmakers Employ the Most Americans?
More Automotive News