Apple Steers Its Way Back to Self-Driving Cars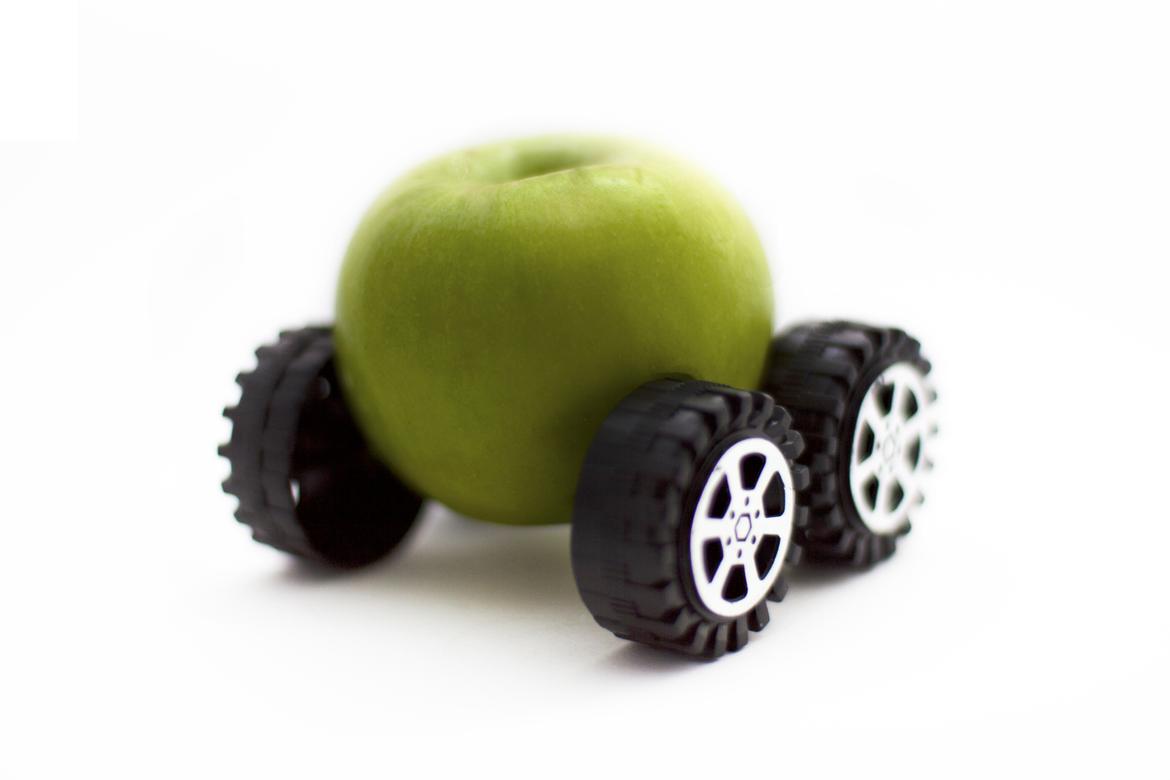 CARS.COM — Apple's on-again, off-again relationship with self-driving cars appears firmly back on track, following reports the Cupertino, Calif.-based tech company has gained approval to test autonomous vehicles on California roadways. As of last week, the California Department of Motor Vehicles gave Apple the OK to conduct real-world testing using a fleet of three Lexus RX 450h hybrid SUVs, according to this report published in The New York Times.
Related: Cadillac Cruises Into Autonomous Drive Arena
Apple has experienced a fitful series of starts and stops when it comes to getting involved in the rapidly expanding world of self-drive vehicles. Traditional automakers and major tech rivals, such as Google and Uber, have seemingly streaked ahead in the race to bring autonomous cars and trucks to market.
Apple's self-drive research unit, known internally as Project Titan, was shedding jobs and seemed on the verge of shutting down as recently as late last year. Then, in a sudden turnaround, Steve Kenner, Apple's director of product integrity, published an open letter to the National Highway Traffic Safety Administration. The letter focused on the security of data sharing and made a point to ensure "new entrants" to the self-driving market were granted the same opportunities as companies already in field. That provided a strong indication that Apple wasn't giving up on self-drive vehicle research.
Why Should I Care? This does not prove an "iCar" is going to land at your nearest Apple store anytime soon. What this does mean, however, is that Apple is finally putting its engineering expertise on the line, and onto public roadways throughout California. Unless it wants to forever fall behind rival automotive and tech firms, Apple can no longer wait to decide if its future includes a dedicated move into the self-drive world.
As rivals have logged millions of miles of research, Apple's half-hearted stab at autonomous vehicles seemed a strange sputter of indecision, especially for a company that revolutionized how we communicate — or at least how we distract ourselves (preferably when not behind the wheel). One point of concern, at least for Apple fans, is that the company's proposed test fleet pales in comparison to research being conducted by the likes of Ford, Uber, Tesla and Waymo, the autonomous drive research arm of Google.
Three test vehicles are undoubtedly only the tip of the iceberg when it comes to Apple's self-driving car research. The tech firm could collaborate with a major car company, or several of them for that matter, to accelerate its push toward autonomous vehicle engineering. That route, rather than an "iCar" designed and built entirely by Apple, seems the far likelier short- and mid-term solution for Apple's autonomous drive ambitions.
Who Is to Blame in Self-Drive Car Crashes?
What happens when the guilty party in an automobile accident happens to be the car itself? That's the question posed in this article by The Detroit News, which calls into question the liability and legal ramifications that accidents involving self-drive vehicles could create. A consumer advocacy group has called upon every major automaker to accept full liability, should the company's product crash while under primary control of an autonomous drive system. So far the Safe Autonomous Vehicles Campaign has so far failed to entice any car company to accept its challenge.
For the moment, most concern has been placed on the safe development and engineering of self-drive vehicles versus what to do once millions of them are in the hands (yes, we detect the irony) of U.S. drivers. The Department of Transportation, along with NHTSA, has been racing to stay ahead of companies that are intent on bringing self-drive tech to market within as little as two to three years.
Why Should I Care? While there have been a few headline-grabbing incidents of accidents involving vehicles operating in self-drive mode — including a recent incident involving one of Uber's autonomous SUVs — the miniscule numbers of autonomous vehicles out there, at least compared to the many millions of "normal" cars on the road today, make these occurrences extremely rare. That won't be the case five to 10 years from now, should self-drive cars and trucks gain wide acceptance.
State-by-state regulations are a sure-fire dead end. While that method might encourage automakers and tech firms to pour money (and jobs) into states with less stringent rules regarding self-drive vehicle testing, it doesn't apply when this tech filters down to regular car buyers. The debate continues as to how self-drive cars will be licensed, regulated and insured in the years to come.
GM Ups Investment in Silicon Valley
GM is investing $14 million and hiring approximately 1,100 new employees at Cruise Automation, the American auto giant's self-drive research and development division located in San Francisco. The ambitious expansion plan will take place over five years and will more than double Cruise Automation's workspace.
"Self-driving technology holds enormous benefits to society in the form of increased safety and access to transportation," said Mary Barra, GM chairman and CEO, in a statement. "Running our autonomous vehicle program as a start-up is giving us the speed we need to continue to stay at the forefront of development of these technologies and the market applications."
Why Should I Care? If you're an expert in the world of autonomous drive and want a job in San Francisco, this is big news for you (and your recruiting agent). For the rest of us, GM's investment in Cruise Automation signals the automaker does not want to have upstarts take the lead in autonomous drive research. While the American auto giant calls Detroit home, the company realizes it also needs to be where Silicon Valley talent prefers to live and work.
This move will also greatly expand Cruise Automation's current fleet of 50 Chevrolet Bolt EVs fitted with self-drive sensors and software. Bigger and fancier offices are one thing, but putting more wheels on the ground is one of the best ways to speed up self-driving production plans.