April's Fastest and Slowest Selling Cars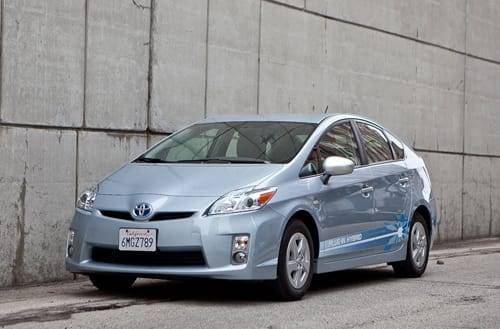 The average time it took to sell a new 2012 or 2013 model — from the time it arrived on dealer lots until the paperwork was signed — increased to 45 days in April from 41 in March. But March was and is traditionally a busier sales month. The 45-day mark bested April 2011's 48-day average.
Luxury SUVs also were hot. BMW has turned over to the 2013 model year for the X3 and X5 and that propelled the newcomers to the top of the Movers list, selling in just four days. The all-new Infiniti JX and redesigned Acura RDX also moved quickly at a rate of six and seven days, respectively.
The slowest-selling cars aren't really a surprise in April except for one. BMW redesigned its 6 Series convertible and coupe for 2012 and overall, they're excellent machines. Here the story seems to be the engine and drivetrain selections.
While the turbocharged six-cylinder 640i isn't selling quickly in the coupe body style, it is as a convertible with a stark difference of 111 days versus 43 days.
Folks who want the robust power of the twin-turbo V-8 in the 650 didn't want it in the droptop. It took 128 days to sell it. The coupe, however, was a different story, selling in just 34 days. The selections make sense to us with convertible buyers looking for style over performance and coupe buyers going after power above all else.
Our picks for potential deals are varied, so if you're looking for a sporty convertible it might be a good time to look at the Ford Mustang — unless you can afford a BMW 650i. Luxury sedan shoppers also could find dealers wanting to move the outgoing Lincoln MKZ and the current Infiniti G37 sedan.
Movers
2013 BMW X3: 4 days
2013 BMW X5: 4 days
2012 Toyota Prius Plug-In: 5 days
2013 Hyundai Sonata: 5 days
2013 Hyundai Elantra: 6 days
2013 Infiniti JX: 6 days
2012 Toyota Prius c: 7 days
2013 Acura RDX: 7 days
2012 Hyundai Azera: 8 days
2012 Subaru Impreza: 8 days
2013 Hyundai Genesis coupe: 9 days
2012 Porsche Cayenne: 10 days
2013 Lincoln MKS: 10 days
2012 Kia Soul: 11 days
2013 Ford Mustang coupe: 11 days
Losers
2012 Porsche Boxster: 250 days
2012 Infiniti M35h: 174 days
2012 Infiniti EX35: 134 days
2012 BMW 650i convertible: 128 days
2012 Nissan Murano CrossCabriolet: 120 days
2012 Volkswagen Eos: 115 days
2012 Mitsubishi Outlander: 115 days
2012 BMW 750Li xDrive: 114 days
2012 Nissan NV cargo van: 113 days
2012 BMW 640i coupe: 111 days
Cars.com Recommends
2012 Volkswagen Golf two-door: 60 days
2012 Nissan Maxima: 62 days
2012 Lincoln MKZ: 67 days
2012 Infiniti G37 sedan: 74 days
2012 Ford Mustang convertible: 79 days
About the Lists
The Movers and Losers list reports the average number of days it takes to sell models from the day they arrive on the lot until the final paperwork is signed by a buyer. This is not a days-of-inventory list like you may find on other websites. We're now focusing on only 2012 and 2013 model years.
For Movers, we only list vehicles that pass a certain threshold of sales in order to weed out limited editions, ultra-high-performance cars and others that might skew the numbers or otherwise inaccurately portray popularity. For Losers, we have removed any threshold to reflect 2012 models that may have the greatest incentives.
We changed the headline of our Movers and Losers starting this month. But will continue to call the lists themselves Movers and Losers.