Are We Imagining Things, or Is the Mitsubishi Mirage GT Fun to Drive?
CARS.COM — Auto journalists have a saying we like to kick around when it comes to testing cars: "It's more fun to drive a slow car fast, than a fast car slow." Living in Los Angeles, I get plenty of the latter, but recently I had a chance to put the first part of that maxim to the test in the 2018 Mitsubishi Mirage GT.
Related: Look at the 2018 Mitsubishi Eclipse Cross (No Special Glasses Needed)
The Mirage GT is the most expensive version of one of the most affordable cars on the road today. The 2018 Mirage lineup starts at $14,290 (including a destination charge) for ES models, but I tested a top-of-the-line GT, which starts considerably higher, at $17,490.
Under the hood, the Mirage GT comes with a 78-horsepower, 1.2-liter three-cylinder engine that makes 74 pounds-feet of torque. I couldn't find an official zero-to-60-mph time, but after driving it I am going to hazard a guess and say "slow." The Mirage GT also comes standard with something that usually sounds a death knell for fun: a continuously variable automatic transmission. (Boring is spelled C-V-T.)
With that powertrain, tiny 15-inch wheels and a propensity to sway from side to side when turning, one might think that the Mirage GT can't be fun to drive — but they'd be wrong. I think that some of the Mirage GT's foibles combine into a weirdly appealing experience that turned out to be in some ways, dare we say ... enjoyable.
Foot-Down Fun
Let me explain. The Mirage GT doesn't really have much sound deadening, so you get a weird, hollow, tinny sound when you close the doors too hard and the amount of engine noise can be overwhelming. On the highway, the inside of the car feels like a preschool classroom in chaos, and it's uncomfortable for long trips.
But the three-cylinder doesn't sound bad and when it's working hard, the buzz is kind of nice — it's a bit deeper than the whine you get from most modern four-cylinders, and if you're driving quickly you'll hear it often — because you really get to put your foot into the Mirage GT. There's no babying the throttle here, you can just simply stomp on the accelerator, which makes the engine whir into a frenzy and the car move forward faster. This is truly a car where you have to build up speed, but once you do, even more fun can be had because...
... It's a Fun Little Momentum Driver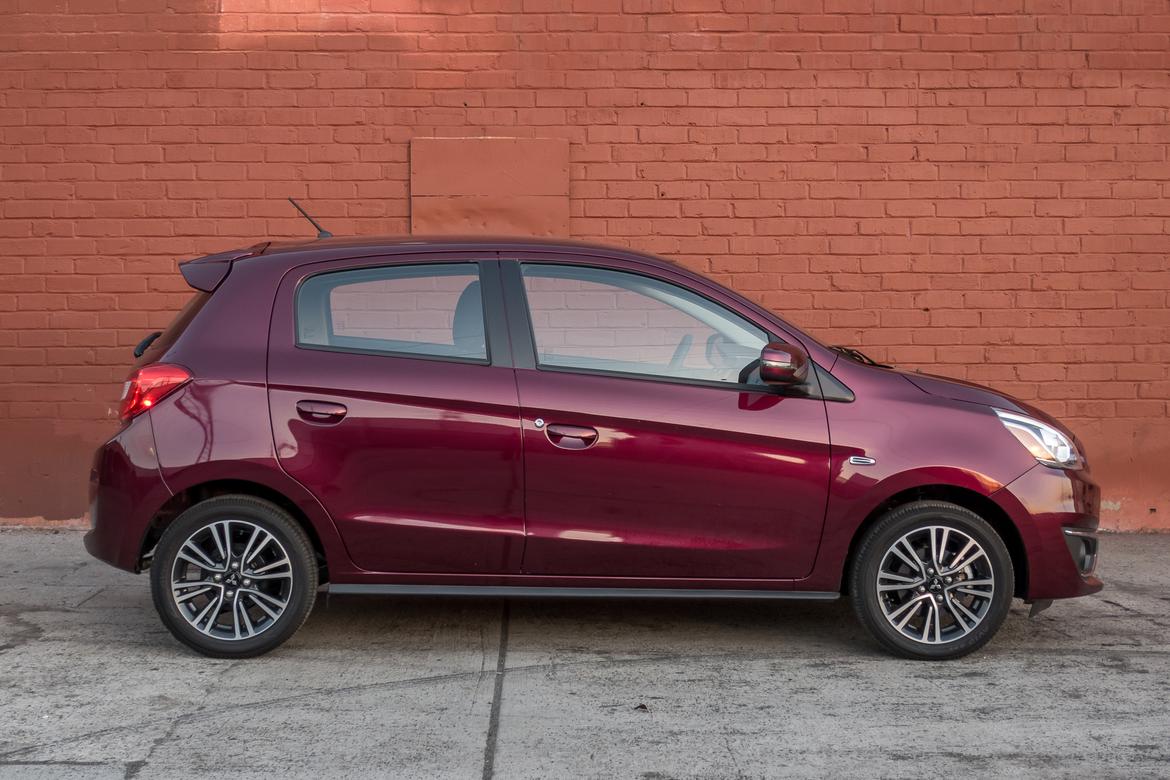 There isn't much grip from those tires and as its top-heavy look would suggest, the Mirage GT tilts back and forth like sailboat in rough seas. That provides some challenge in driving the car quickly; it's important to be smooth in and out of corners to preserve your momentum and in some ways it made me a better driver. If the car can't make up for your mistakes with grip or with power, it forces you to another level of attentiveness.
Weight for It...
The Mirage GT has one final thing going for it: weight, or lack thereof. Its curb weight is only 2,128 pounds. For some perspective, that's more than 200 pounds lighter than a 2018 Mazda MX-5 Miata with a manual transmission and about 500 pounds lighter than a Mini Cooper Hardtop. It's a good thing that the car weighs so little; it makes it feel more agile than it has any right to be, and if the Mirage GT weighed any more, it would overtax that engine to the point where it became unbearable.
I'm not a great track driver; I don't have preternatural car-control skills or the hand-eye coordination to execute perfect line after perfect line on a circuit. But in the Mirage GT, I didn't run out of skill before the car did. I could drive it up to its limit, and that was a unique kind of experience and a different kind of fun — wringing every ounce of performance out of it.
Final Verdict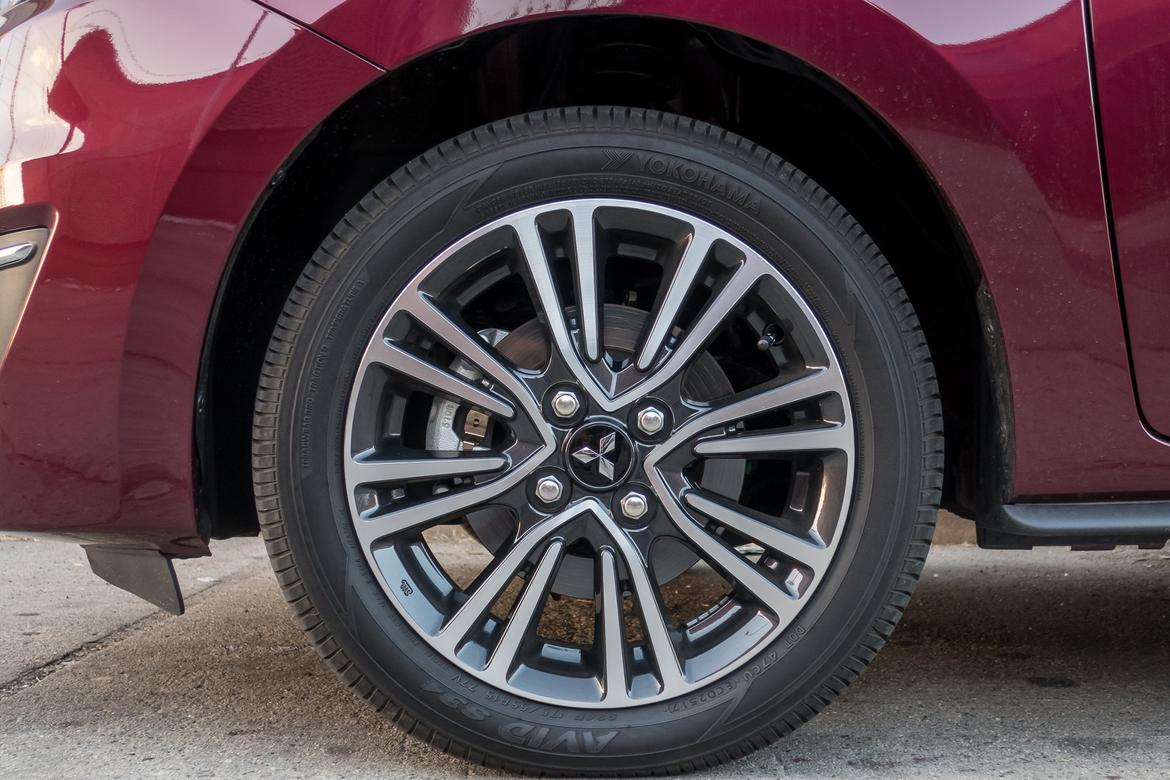 After a morning ripping around the canyons outside of Malibu, Calif., I parked the car at the top of an overlook and took stock of the experience. Do the Mirage GT's tiny brakes need a bit of rest? Probably. Is it a good car? Not by a long shot. Is it a fun car? On the right road, driven in the right way ... yes. Yes it is.
Cars.com's Editorial department is your source for automotive news and reviews. In line with Cars.com's long-standing ethics policy, editors and reviewers don't accept gifts or free trips from automakers. The Editorial department is independent of Cars.com's advertising, sales and sponsored content departments.