Audi PB 18 e-tron Concept Beautifully Toes Line Between Present, Future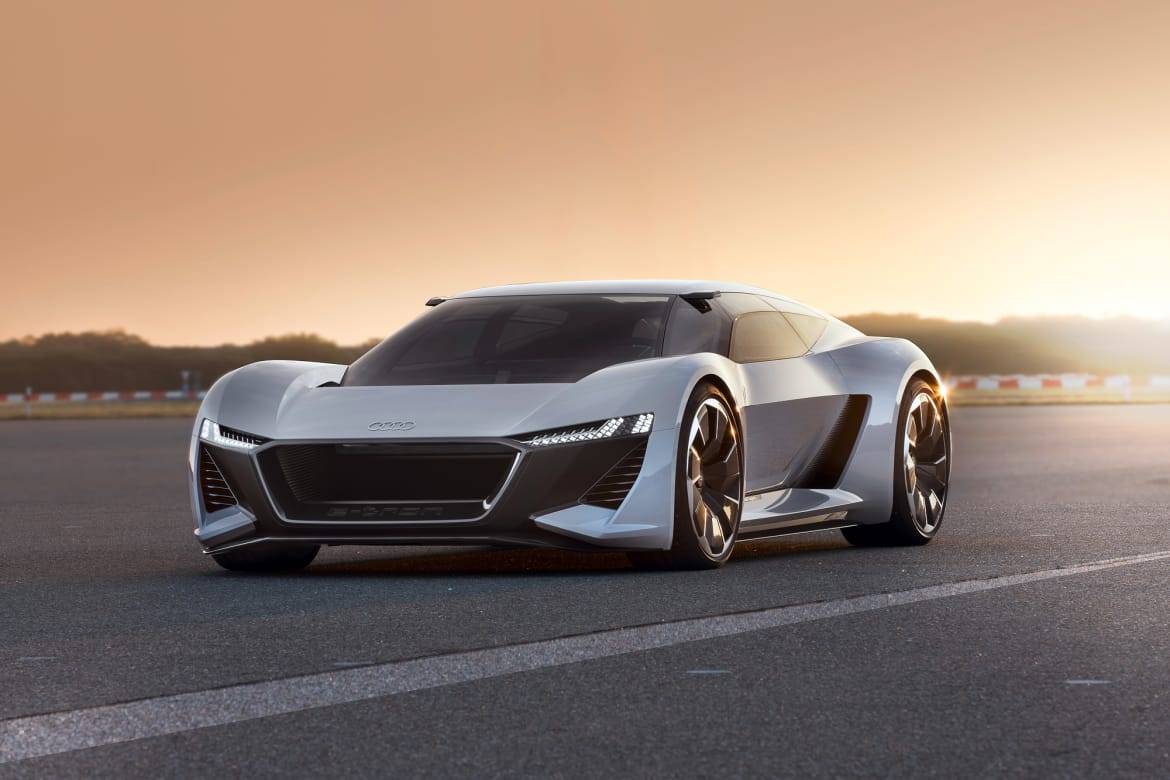 Looks like: The shooting brake sports car of the 2050s
Defining characteristics: An electric powertrain with more than 300 miles of range that can be recharged in about 15 minutes
Ridiculous features: A cockpit in which the driver's seat can move depending on whether you're driving on the street or track; suspension modeled on a Le Mans racing car; pushrod front and pull-rod rear suspension
Chance of being mass-produced: I can actually see this getting built in very limited quantities, but it certainly won't be mass-produced.
The run of electric-motor concepts at Monterey Car Week continues with Audi's introduction of the PB 18 e-tron Concept.
Let's start by breaking down the name of the new concept car. "PB" stands for Pebble Beach, the location of the car's unveiling, while "18 e-tron" is an homage to the Audi R18 e-tron Quattro racecar, the Volkswagen luxury brand's first racecar to feature hybrid power. The R18 e-tron Quattro won the legendary 24 Hours of Le Mans endurance race for three straight years from 2012-14.
Related: Audi e-tron Concept Amps Up e-xcitement for Pebble Beach Show
The PB 18 e-tron's styling is futuristic, but it doesn't look like it's too far beyond what's conceivable, and I hope that it is, indeed, prophetic — because it is gorgeous. It's got true sports-car proportions, at just 4.6 feet tall and 14.5 feet long, with shooting-brake styling that doesn't just look good, it gives the car 16.6 cubic feet of cargo room. That's right: a concept sports car with a cargo room measurement.
The high beams are lasers, technology taken from the Le Mans car that provides high output suitable for night racing. Twenty-two-inch wheels sit at each corner, but the car's signature might be its bridgelike hood. A gap between the hood and the lower valance of the car allows the driver to see through it, revealing the road and making it easier to set up lines into corners.
This view is assisted by the PB 18 e-tron's flexible interior setup. The driver's seat, steering wheel and pedals all sit inside of a monocoque, or tub, that can move around. A drive-by-wire setup enables this, as there's no mechanical linkage between the controls and the vehicle, allowing the driver's seat to be placed in the center (the ideal driving position) on a track, or moved to the side to allow for a passenger during street driving. In front of the driver is a transparent organic light-emitting diode display through which the driver can look to the road. Audi says this screen can be programmed to show ideal racing lines on a track, or navigation directions and other info on the street.
The heart of the PB 18 e-tron concept is its liquid-cooled 95-kilowatt-hour battery pack, which is mounted behind the driver but in front of the rear axle for ideal weight distribution and a low center of gravity. Audi didn't reveal a horsepower rating for the car, but it did say that three electric motors (one front, two rear) can deliver a maximum of 612 pounds-feet of torque through an all-wheel-drive setup. That propels the car from zero-to-62.1 mph in just over 2 seconds.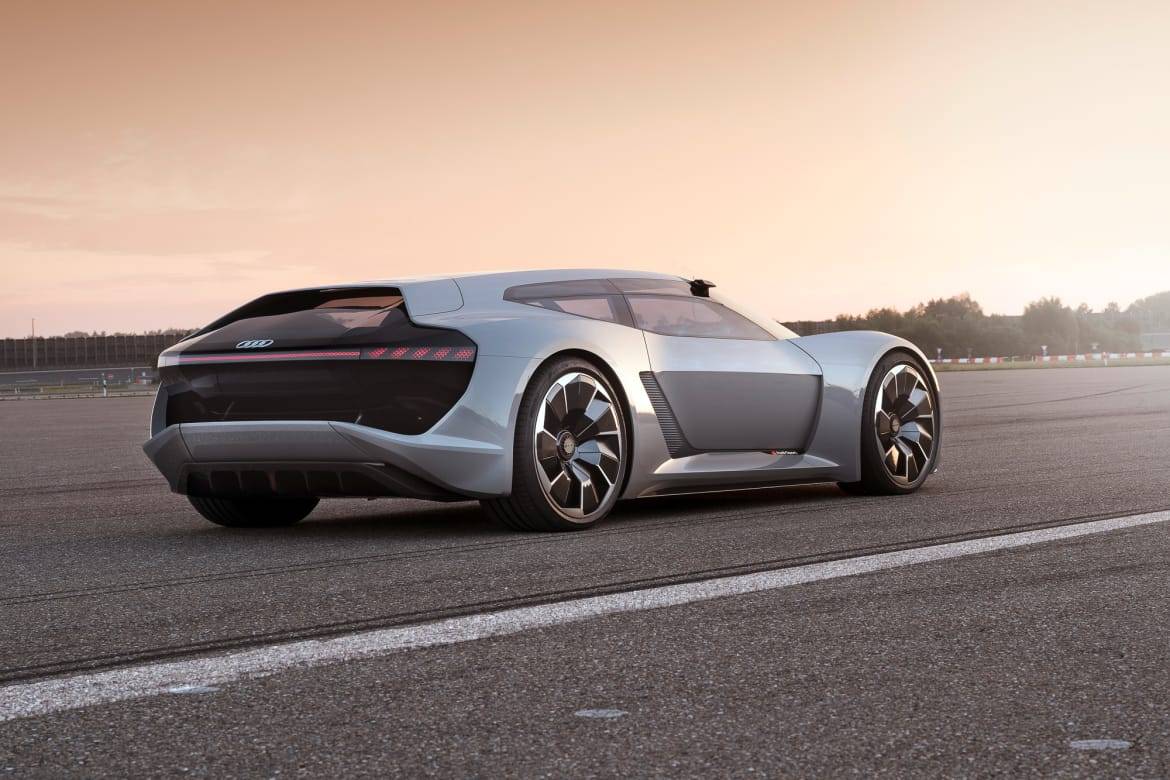 Audi also says the PB 18 e-tron concept will offer a range of more than 310 miles and is designed to handle 800-volt charging, which can fully recharge the battery in about 15 minutes. It will also offer wireless charging via a charging pad that can be installed in the garage floor where the car will be parked.
And if that wasn't enough, the concept also lifts much of the suspension from the R18 e-tron Quattro with a pushrod system up front and a pull-rod system on the rear, alongside adaptive magnetic ride shock absorbers.
The Audi PB 18 e-tron's mix of current and future technology makes it more intriguing than the average concept — and it doesn't hurt that it's beautiful to boot.
Cars.com's Editorial department is your source for automotive news and reviews. In line with Cars.com's long-standing ethics policy, editors and reviewers don't accept gifts or free trips from automakers. The Editorial department is independent of Cars.com's advertising, sales and sponsored content departments.