Audi Q3 Considered For U.S.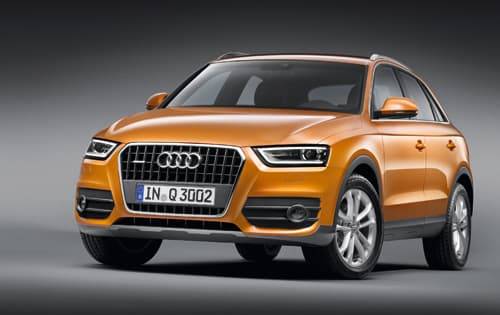 If the Q3 comes here, it would join an emerging category of subcompact crossovers; the Mini Cooper Countryman, Mitsubishi Outlander Sport and Nissan Juke currently occupy the space. The BMW X1 is also coming to the category, and that's probably a strong factor for Audi since BMW is a close competitor. In terms of size, the Q3 slots between the larger X1 and the smaller Countryman.
The vehicle offers up to 48.2 cubic feet of cargo space with the second row down or 16.24 cubic feet with all seats up; that's competitive with the class.
The Audi Q3 comes with three global engines. If the car comes to the U.S., our likely candidates would be the 211-horsepower, turbocharged four-cylinder gas engine and or the 177-hp diesel powertrain. The crossover comes in front- and permanent all-wheel drive and is mated to a seven-speed automatic transmission.
The exterior features include 16- to 19-inch wheels and LED taillamps. Luxury amenities include a 14-speaker Bose surround-sound system, a self-parking feature, panoramic sunroof and adaptive headlamps with LED daytime running lights.
If you're someone who would be interested in such a vehicle from Audi, make your voice heard in our poll below. Also, check out more photos below: