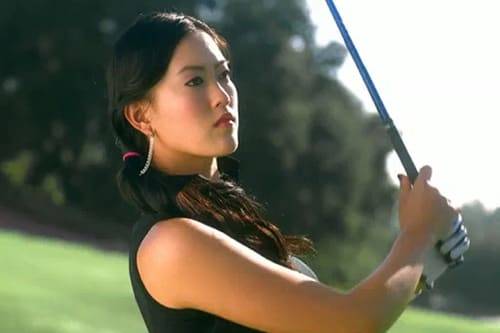 Perhaps in a fractured media world — Twitter, Facebook, YouTube … and TV — automakers have simply had to step up their advertising game, or maybe new products like the all-electric Nissan Leaf simply cry out for attention-grabbing marketing.
Whatever the reason, here are a few of the commercials we like in no particular order. Chime in with your favorites and give us grief for any that we missed.
It begins with a father telling his toddler daughter to be safe behind the wheel while giving her a checklist of driving do's and don'ts. Subaru's commercial captures parental anxiety in this age of text messages and constant distractions. Sure, we're laughing at the sight of a cute, nervous child actress, but then Subaru goes straight for the tear ducts at the end.
This ad pretty much touches all your environmental-guilt bases. Melting ice caps lead the most adorable polar bear in the Arctic on a journey where he marvels at a butterfly, befriends a raccoon (or eats him; after all what's he feeding on?) and embraces a Leaf owner for his purchase of the zero-emissions vehicle. While this polar bear seems to understand the peril of greenhouse-gas emissions warming the planet, he needs to work on his grasp of the U.S. energy portfolio: That Leaf is likely powered primarily by coal.
3. Jeep Grand Cherokee: "Wheelbase"
Touting a vehicle's wheelbase doesn't exactly sound like a surefire path to advertising gold, but this gravel-crunching, rock-ramping spot with just a dash of a Johnny Cash tune at the end pulls off the trick. Grand Cherokee sales testify that, at the very least, it gets the job done.
4. Volkswagen Jetta: "Split Second"
During a crash test, Volkswagen tells us that in the event of a collision you should cut the fuel line, unlock the doors and turn the hazard lights during the split second before impact. As we watch a man attempt to do all this, one feels as if an automaker should build a car with some kind of intelligent crash response syste-Oh, I gotcha.
This ad is just simple math: The beautiful golfer Michelle Wie + strutting onto a golf course = attention paid. Targeting the youth gets a lot easier with the right spokesperson, and golf prodigy Wie makes a memorable match for Kia's econobox.
The trend for selling minivans seems formulaic. Step 1: Acknowledge minivans are lame. Step 2: Explain that this minivan is sure as hell not lame. First, we had Toyota's "Swagger Wagon" spot for the 2011 Toyota Sienna and now this hair-metal-infused taste of the 2011 Honda Odyssey. Bonus points for a subliminal Jaguar.