Buick Avenir Concept Photo Gallery (26 Photos)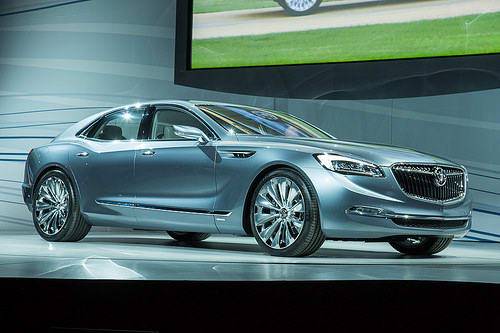 Buick's new concept surprised for its stunning styling. The Avenir, French for future, is a full-size, all-wheel-drive sedan with a giant face, upswept LED headlights, 21-inch wheels and a sculpted body.
More 2015 Detroit Auto Show Coverage
Check out the gallery below; Cars.com photos by Evan Sears.