Cadillac Safety Alert Seat is a Kick in the Pants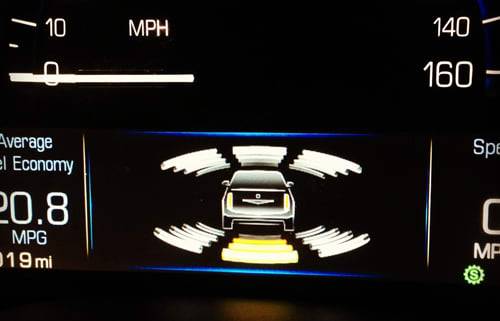 The 2013 Cadillac SRX was dropped off just in time to nurse me through the perils and chaos of Christmas shopping in a blizzard. My test car was equipped with the Safety Alert Seat, a part of the Driver Awareness Package that's standard on the crossover's Premium trim level as well as in other models like the ATS sport sedan pictured above. It ingeniously gave me a little kick in the pants — literally — to grab my attention when needed.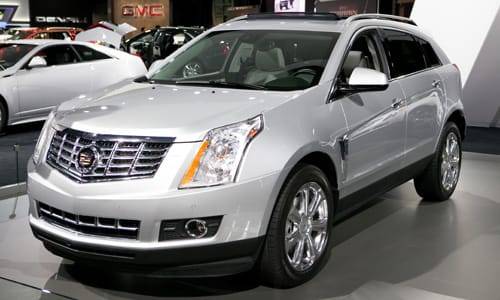 Even with the benefit of a backup camera and the front parking sensor's audible warnings, there are times when it's so chaotic and loud in the car — thanks to my three girls — that I could easily miss both of these cues. The Safety Alert Seat "sends subtle pulses through the seat cushion, alerting the driver to a variety of potential hazards," according to Cadillac. Having the seat jolt and vibrate to catch my attention and heighten my awareness of what's going on is really quite ingenious.  
This came in handy when Christmas shopping with my daughters. We were belting out Eartha Kitt's "Santa Baby" while I was backing the SRX out of a parking space. A frantic shopper was, unbeknownst to me, speeding through the parking lot. I would have backed right into her if not for the SRX's rear cross-traffic alert. It sent a jolt to the left side of my seat, announcing the speeding car. Due to our singing, I wouldn't have heard an alert tone, and since I was turned to look out the back of the car, I would have missed any visual alerts in the side mirrors or center screen.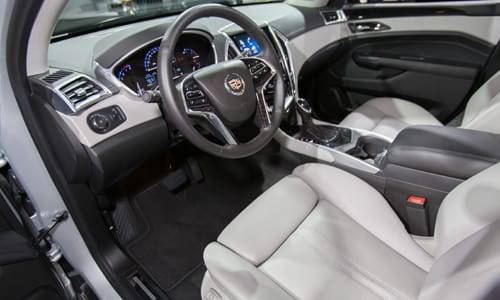 In addition to working in conjunction with the rear cross-traffic alert system, the Safety Alert Seat also works alongside both the lane departure warning and forward collision alert systems.
Cadillac's multisensory seat is my new favorite safety feature of the year. Is there anyone out there who has this feature on their own car? If so, do you find it helpful or distracting? Tell us in the comment section below.
Related
Research the 2013 Cadillac SRX
More Cadillac News on Cars.com
More Safety News on Cars.com