Cars.com Survey: Mileage Matters Part I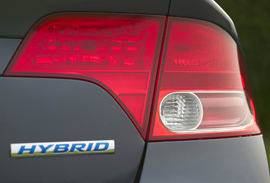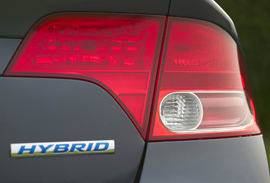 Gas prices are getting to consumers, we've found in a new survey, and even we cynical automotive journalists, found the other results pretty enlightening. 
Cars.com surveyed 1033 men and women to find out how high gas prices are impacting how they live with their car and how it will influence the next car they buy. The surveyed group was split evenly among men and women as well as location. Nearly half (48%) considered themselves suburban, while 29% said they were urban residents and 23% said they lived in a rural area. Twenty-eight percent said they drove more than 16,000 miles per year – 9% drove more than 24,000 miles per year — which greatly overwhelms the 15% who say they drive 8,000 miles per year.   
What did these folks say about sky high gas prices and what it means to them? Keep reading to find out.
56% said that if gas remained from $3.50 to $3.75 a gallon they would buy a more efficient car the next time they purchased a car, while only 10% said they would by a more fuel efficient car "right away." And 34% said they wouldn't be influenced by gas prices at all.
Those numbers change slightly if gas cost from $3.75 to $4: 63% said they would buy a more efficient car, 16% would buy that car right away, and 21% wouldn't change a thing.
The big jump comes when gas hits from $4 to $4.25. At that point, 28% of people will look to buy a more fuel efficient car right away. 57% will wait for the next purchase and only 15% of folks saying it wouldn't affect them. 
What if gas costs more than $4.25 a gallon? 39% of folks will look for a fuel efficient car right away converting the folks waiting for the next purchase which dwindle to 48%. Those with their heads in the sand stay pat at 13%.
Why are these numbers important? Because 70% of all the respondents think their current car isn't efficient enough.
59% said they would consider a hybrid for their next purchase. 30% said they weren't sure about hybrids, 10% were anti-hybrid and only 1% of the 1033 folks — which with our poor math skills sounds like 10.3 people — currently own a hybrid. 
64% of the positive or uncertain hybrid respondents listed saving money at the pump as the No. 1 reason to buy a hybrid, with helping the environment a distant second, 19%.
The No. 1 reason the anti-hybrid crowd gave for their stance was the cost (29%). Not being comfortable with the technology was a close second at 26%.
When asked about other fuel-saving technology most folks thought hydrogen was the most attractive alternative out there, 18%. That was more than plug-in electric, 12%, ethanol, 11%, or clean diesel 6%. Most experts consider hydrogen to be the least viable alternative technology in the short term, while clean diesel and ethanol are currently available at the pump.

* The survey was conducted online for Cars.com by Impulse Research Corp., with a random sample of 1,033 men and women 18-and-older who own cars. The survey audience was carefully selected to closely match U.S. population demographics and the respondents are representative of American men and women 18-and-older. The overall sampling error rate for this survey is +/-3 percent.