Cars.com Moms' Favorite In-Car Features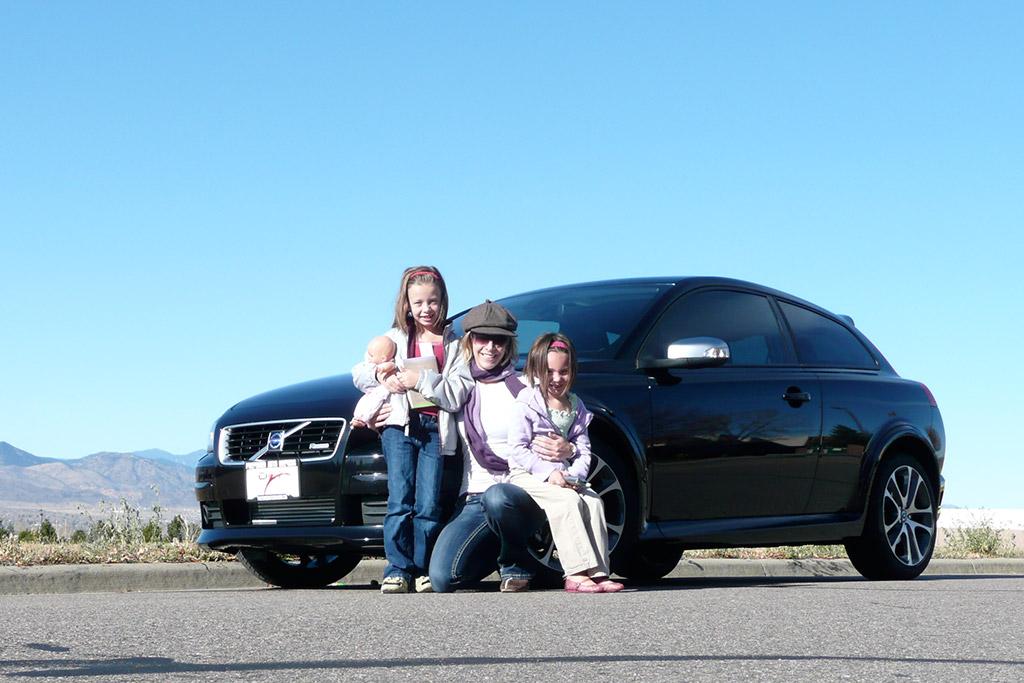 Mother's Day is Sunday, so if you haven't already planned a little something special for the moms in your life (your own mom, your mother-in-law, your grandmother, the mother of your children, etc.), you better get cracking. In honor of all of the moms we love, we decided to poll the moms on Cars.com's editorial staff to find out what their favorite in-car features are and why.
Related: More Family News
And, if any car manufacturers out there are listening, if you put these all into one ... single ... vehicle ... you'd clearly win over the hearts and the purse strings of the moms of the world. We've been waiting for the perfect family car as the perfect Mother's Day gift for ages. Maybe next year.
Purse-Sized Center Console: I personally love the large center console in the Kia Sedona that easily fits my oversized purse. I finally have a space just for me in the car. My purse isn't floating around between the feet of my teenager in the passenger seat, or getting tossed around between legs and backpacks on the floor of the backseat. Such a seemingly minor detail makes me feel considered every time I get in the car.
Conversation Mirrors: Assistant Managing Editor (and mom to a preschooler and infant twins) Jennifer Geiger is a big fan of conversation mirrors in vehicles like the Dodge Journey and Toyota Sienna. "The small pop-down convex mirror is such a simple thing, but it's very helpful in that it gives mom a quick way to visually check up on the kids without having to turn around while driving."
Tablet Mounts: Geiger also loves the tablet holder in the Kia Sedona. "It easily expands to hold any type of device, and you get to use your own tablet instead of an in-vehicle DVD entertainment system - who buys DVDs anymore anyway?!"
Dual Cargo Floor: Cars.com Family Reviewer Carrie Kim's favorite feature is the dual cargo floor in her personal car, a Fiat 500L. "The dual floor of the cargo area is awesome because I stash and store my umbrella, extra jacket and reusable shopping bags underneath and use the whole top level for actual cargo (the cargo shelf holds up to 200 pounds). Unlike completely under-floor storage bins, I can just reach in and grab what I need in the Fiat instead of having to clear the floor and lift it up to get what I need underneath."
In-Car Vacuum: Assistant Managing Editor Jennifer Newman has two baseball-playing sons and a husband who coaches them, and loves the HondaVac in the Honda Odyssey. "My car seems to be filled with dust from the diamonds. While I don't drive a minivan, I do think about getting a Honda Odyssey simply for the HondaVac. The pint-size Shop-Vac would make quick work of all that dust that collects on the car's seats and floor, making me a happy mom."
Gas Station Finder: Cars.com Family Reviewer Courtney Messenbaugh appreciates the Mercedes-Benz Comand system that tells her when she's low on gas and offers to find the nearest gas station. According to Courtney, "I hate getting gas and too often I wait until the last minute. Comand has me covered, and I don't have to panic!"
Multimedia Screens Loaded With Family Photos: Tara Hanley, wife of Cars.com Senior Editor Mike Hanley, loves the multimedia screen in their Honda Civic, which can display a stored image. "When I'm commuting to work in the morning I can see a photo of my boys' smiling faces. It makes leaving them to help provide for our family a little easier."
Heated Seats/Steering Wheel/Remote Start: Cars.com Family Reviewer Sara Lacey loves cars with heated seats, a heated steering wheel and remote start. "Despite the fact they seem overindulgent and ridiculous, when I come out to the car on a cold morning and it's warm, cozy and defrosted I feel pretty darn pampered."
Which features in your car do you look forward to using this Mother's Day, and every day you're out and about in your family car?