Chasing 11.2: We Take the Challenger SRT Hellcat to the Strip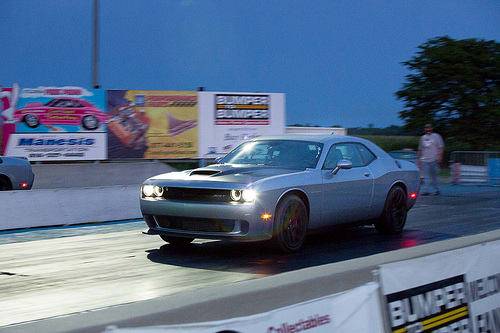 It's perfectly common for automakers to provide quarter-mile acceleration numbers on their hopped-up performance cars. It's rare, however, when one provides times for street tires in addition to what the car should run with sticky purpose-built drag radial tires. Dodge's 707-horsepower 2015 Challenger SRT Hellcat comes with two quarter-mile expectations: 11.2 seconds at 125 mph on street tires and 10.8 seconds at 126 mph on drag radials.
Related: 2015 Dodge Challenger First Drive
So, when a red Dodge key fob landed at the Cars.com offices we knew what we had to do. Sure, we test car seats and cargo room, but we really needed to test the Hellcat at the drag strip. The times we ran and the car itself caused a ruckus with folks flocking to like it was a celeb hounded by paparazzi.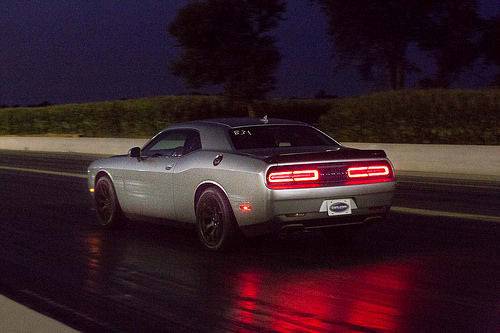 But after a night running at the local drag strip all I could think about was how much faster the Hellcat would be with stickier tires. Dodge is simply teasing you with the factory P275/40ZR20 Pirelli P Zero street tires. My best time of 11.41 seconds at 122 mph using the drag strip's timing system came with a delicate launch before unleashing the full 707-hp on those poor, poor tires.
Our Hellcat was still the star of the Fun Run night at Great Lakes Dragaway in Union Grove, Wis., despite being a few ticks off the claimed 11.2-second elapsed time. One excited track employee handed me his phone to proclaim to his skeptical brother that someone brought a Hellcat to the track — while I was still in the car wearing my helmet.
When the revamped, Hemi-powered Challenger debuted for 2008, a Cars.com editor was pulled over by a giddy police officer looking for an up-close look at the nostalgia-infused coupe. The Hellcat's ludicrous 707-hp revitalizes that excitement, apparent by every gearhead at the track approaching the car asking if this was the Challenger running deep elevens. One 2013 Challenger R/T owner scared us by driving a little too excitedly off the pavement onto the grass and into the frame of Cars.com photographer's Evan Sears' shot just to ask, "Is that the big boy?"
I backed up the 11.41 run with an 11.43, also at 122 mph. In fact, every run trapped 122 or 123 mph even after hot-lapping consecutive runs. The beefed-up cooling systems, heat extractors and huge grille openings did their job well. The Hellcat's performance didn't fall off after back-to-back hot laps and all the way down the track made unbelievable noises from the whining supercharger and hellacious exhaust. This thing's power continues strong like it could accelerate another quarter-mile with just as much authority — the massive 15.4-inch front brake rotors also do a wonderful job bringing it down from 120+ mph.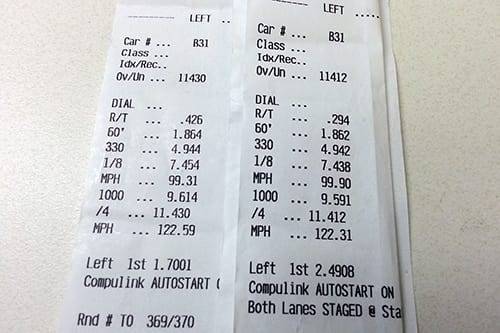 Switching the electronic stability system to Track mode was the key to launching the Hellcat properly since I only had limited time getting familiar with the car. Track mode combined with gentle throttle application allowed enough forward bite for a decent launch on street tires. Even so, the car would still lay down tire marks into second gear.
I can't help wonder how amazing the car would rip if you didn't have to dance with the throttle from the start. Those 10-second claims don't seem too unreasonable with the right tire.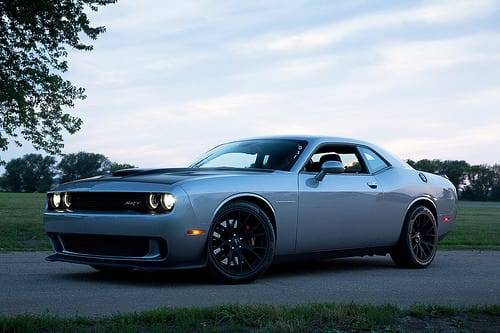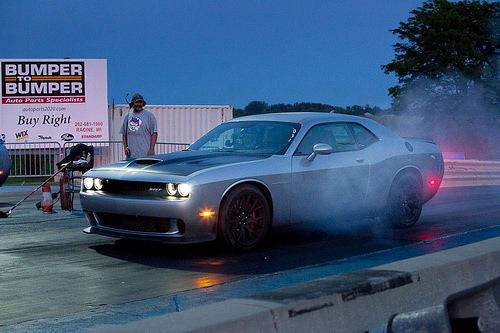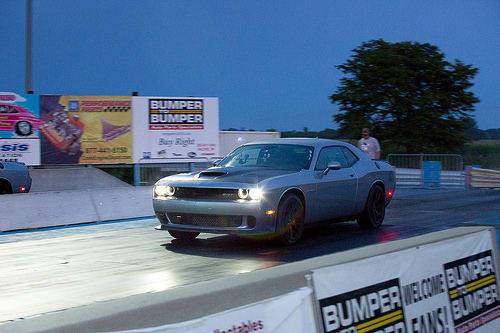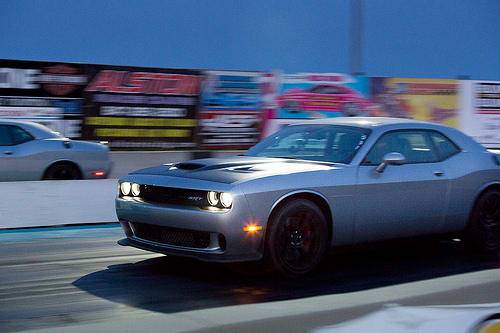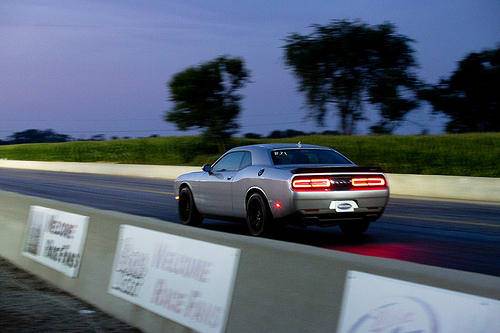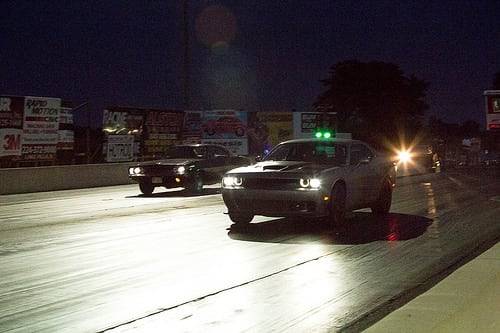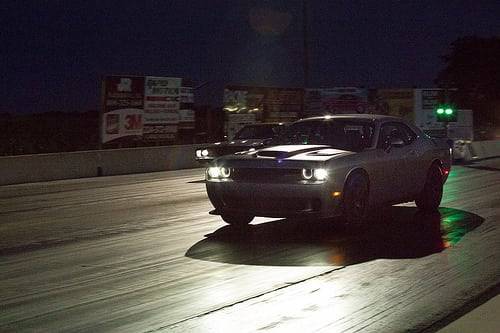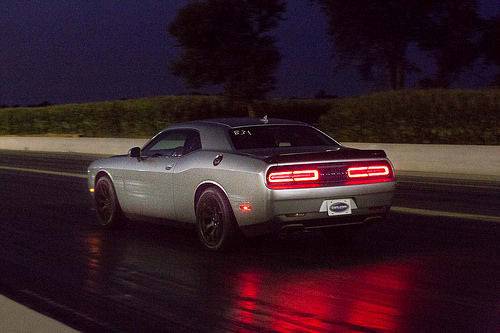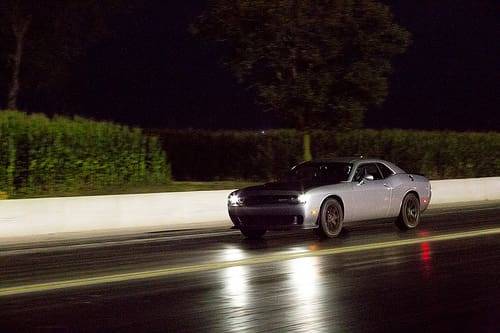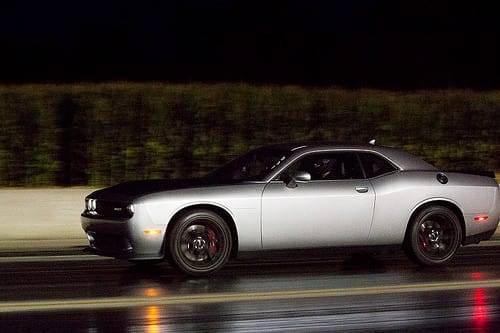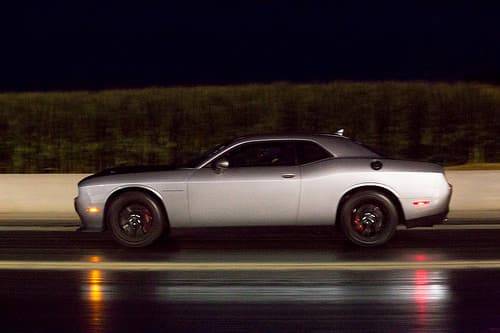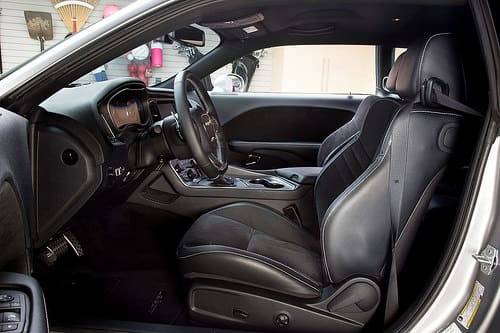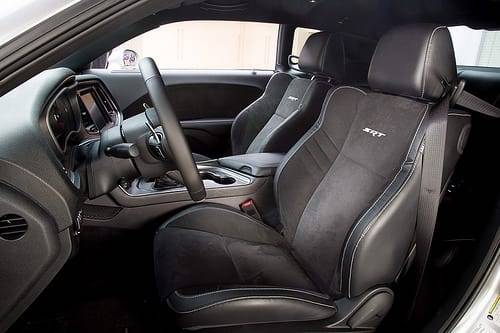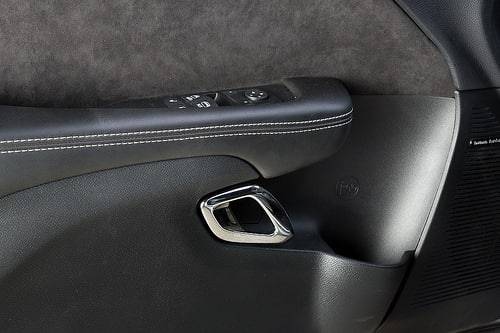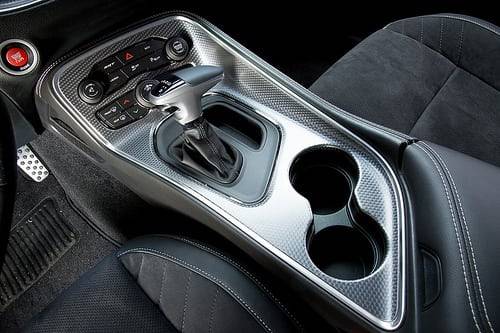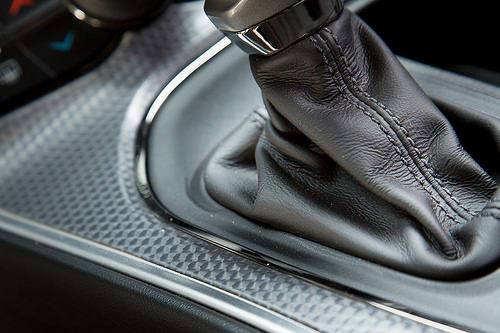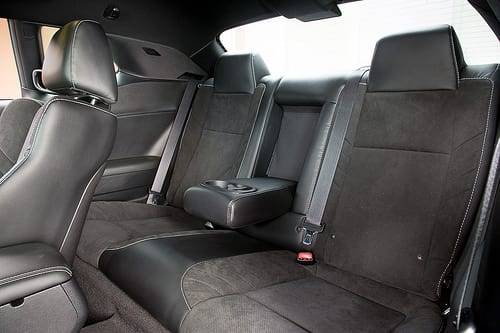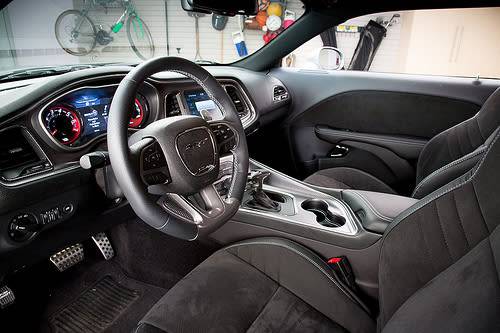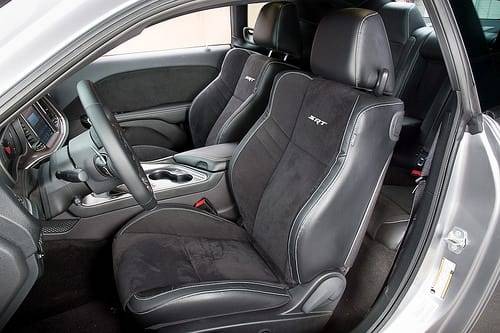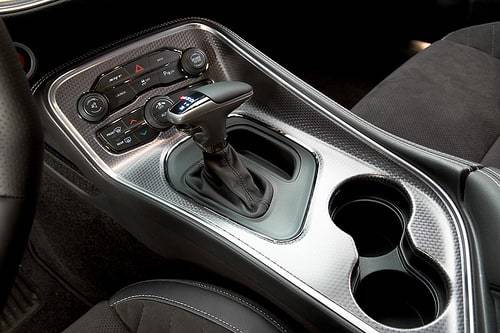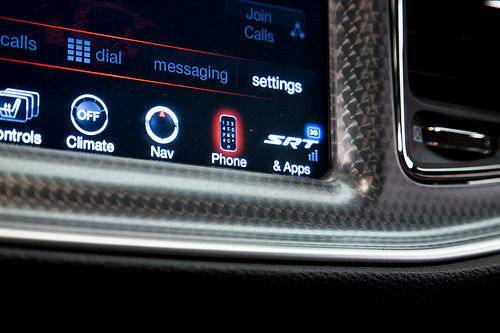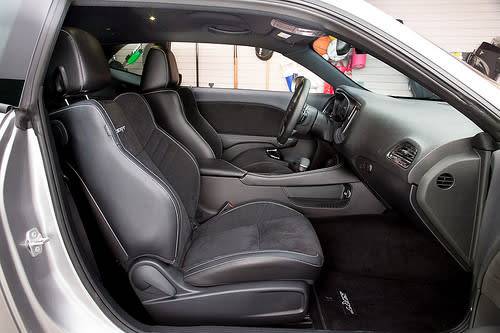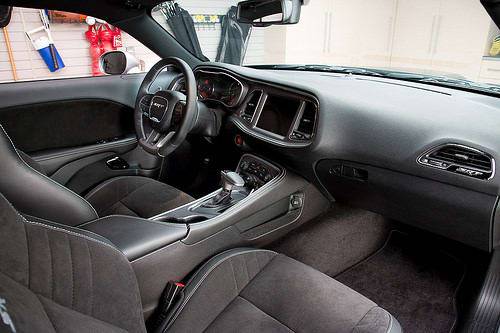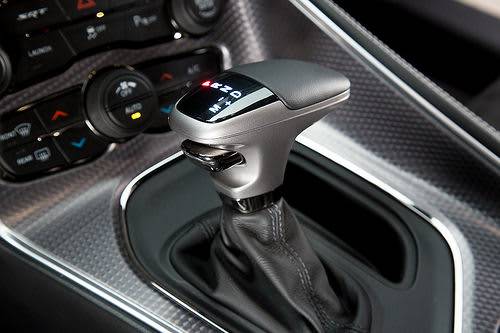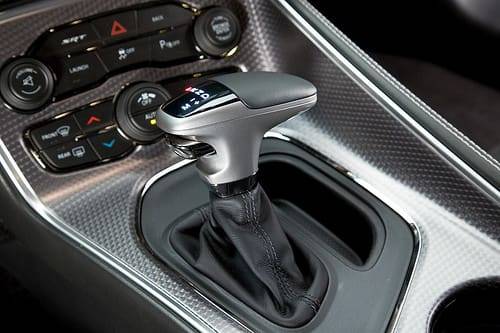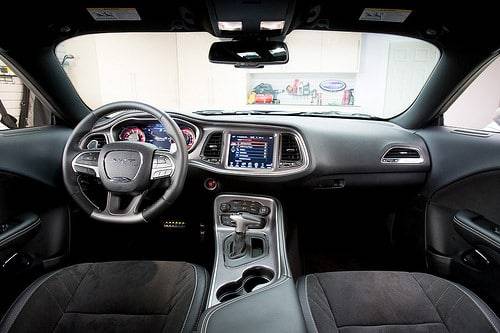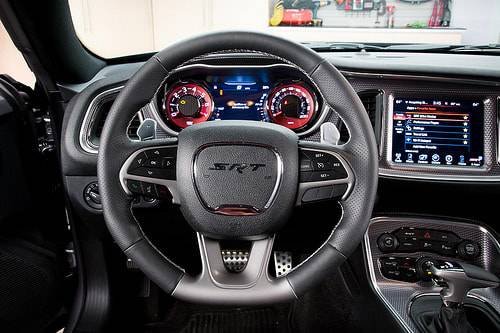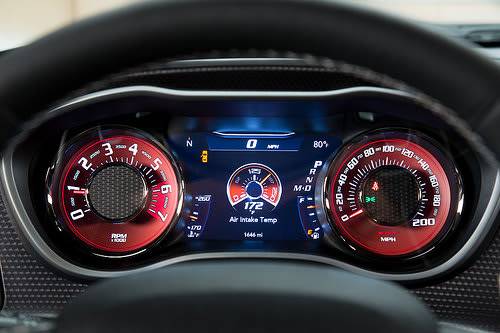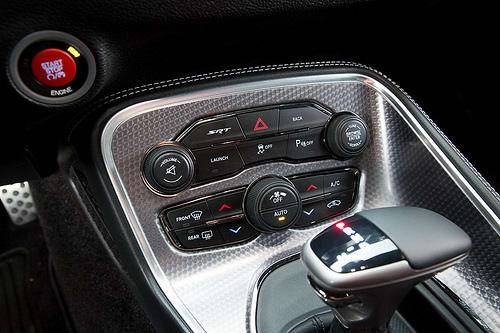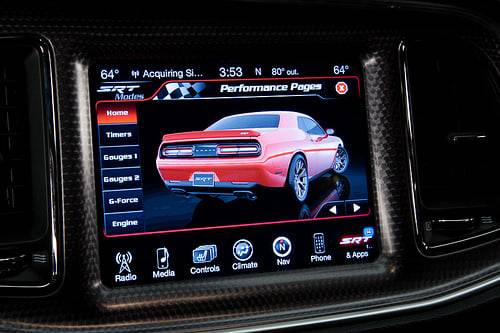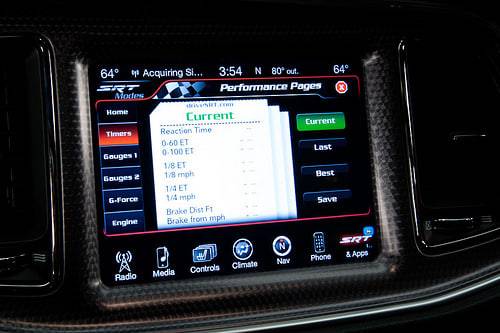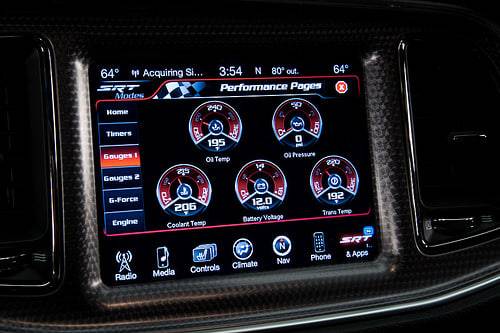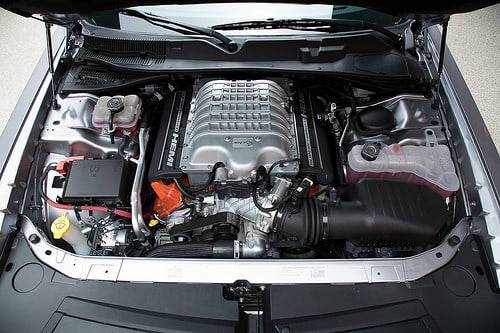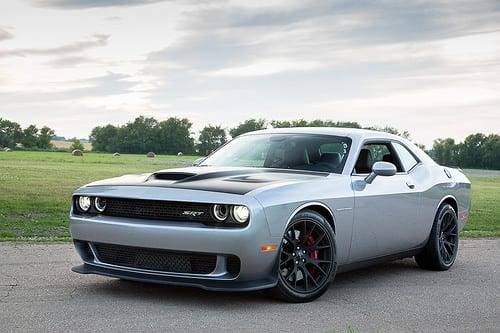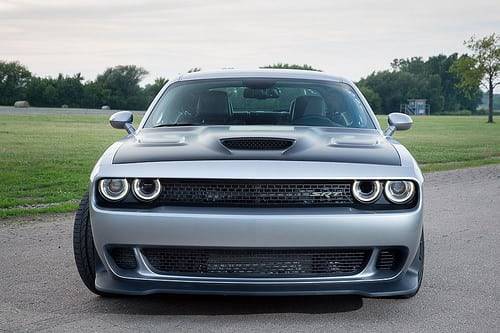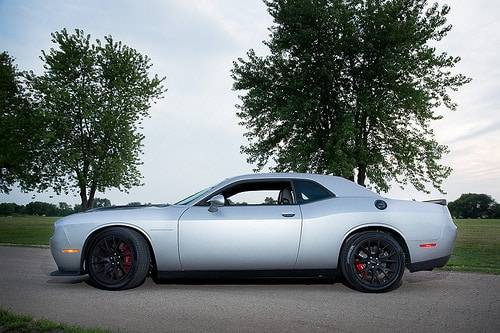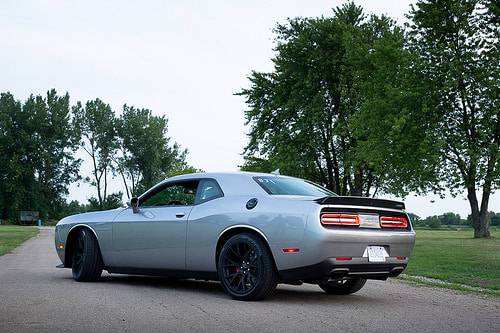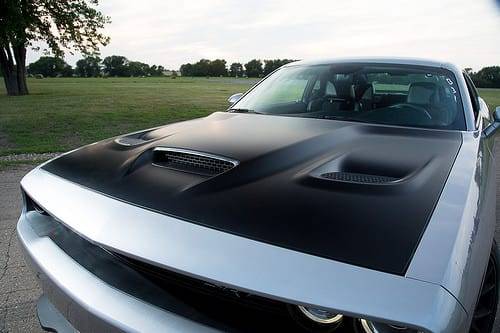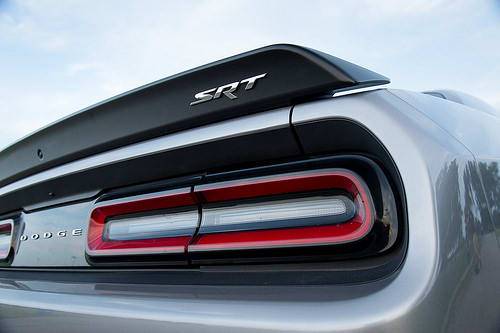 Cars.com photos by Evan Sears