Chevrolet Boosts Range of 2016 Volt by 40 Percent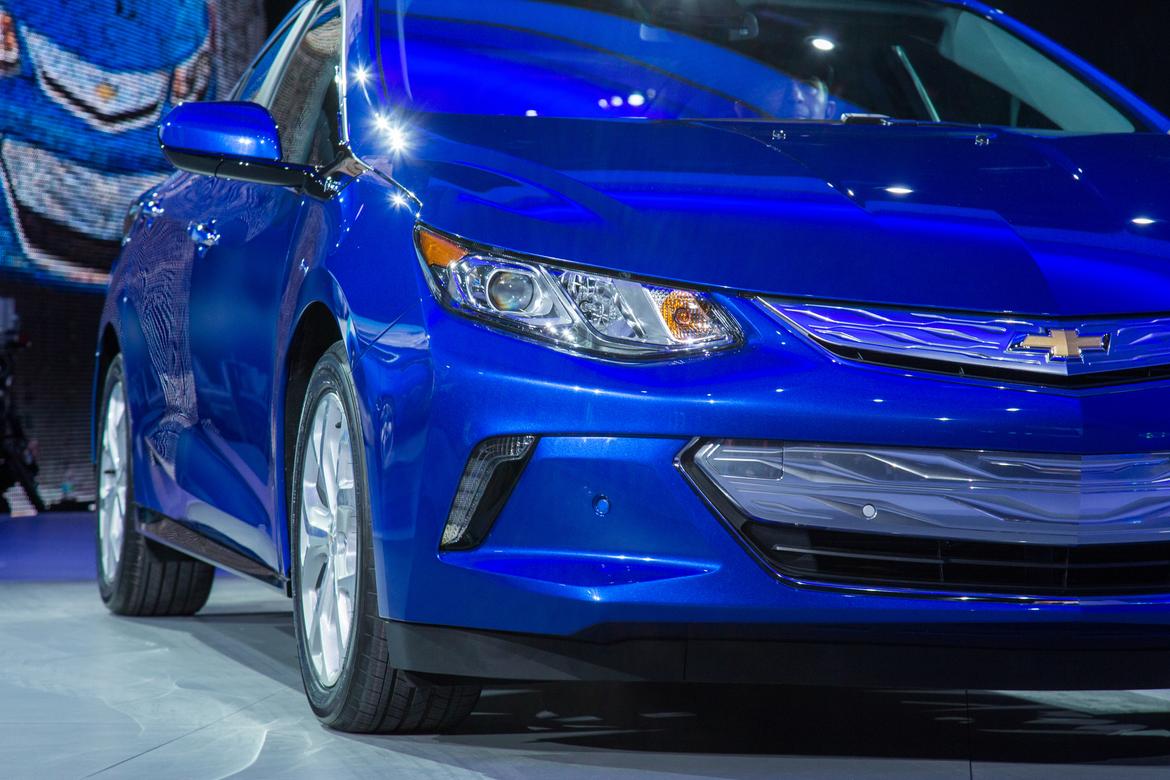 In real estate, the three most important factors are location, location, location. With electric vehicles, it's range, range, range. To that end, EV shoppers have an extra incentive with the redesigned 2016 Chevrolet Volt plug-in hybrid electric car. The new Volt has an EPA estimated electric-only range of 53 miles — a 40 percent improvement over the previous generation's 38-mile range.
Related: 2016 Chevrolet Volt: First Look
The automaker said it expects many Volt owners will use electric-only power for more than 90 percent of trips compared with the current 80 percent. The front-wheel-drive Volt is powered in electric-only mode by an 18.4-kilowatt-hour lithium-ion battery pack, which combined with its 1.5-liter range-extending engine is rated at a gas equivalent of 106 mpg. The gas engine kicks in when the battery runs low for an additional 420-mile range on a full tank.
The Volt's improved electric-only range far exceeds that of competitors from Toyota and Ford, but falls behind the 2015 Nissan Leaf, which boasts an 84-mile electric-only range but no range-extending gas engine. GM said that surveys of previous-generation Volt owners have inspired the new model's greater range as well as other improvements, including a longer, lower, lighter car with less-hybrid-like exterior styling and a contemporary, luxurious interior. Pricing for the 2016 Volt has not yet been announced; it will go on sale at the end of this year.