Chevy Orlando: A Small Minivan for Europe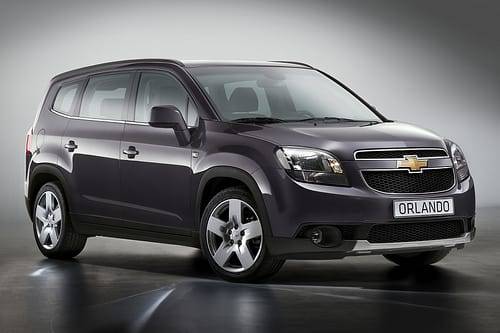 &&&&&EMBEDDED_ELEMENT_START&&&&& {"id":1420668668264,"originalName":"2015_03_04_17_02_07_711_http___blogs_cars_com__a_6a00d83451b3c669e20133f3502d93970b_800wi","name":"MMS ID 48719 (created by CM Utility)","URI":"/45/1641324388-1425510127945.","createDate":"2015-03-04 05:02:07″,"metadata":{"AUTHOR":"automatic-content-migration","KEYWORDS":""},"href":"https://www.cstatic-images.com/stock/1170×1170/45/1641324388-1425510127945.","description":"Came from https://www.cars.com/.a/6a00d83451b3c669e20133f3502d93970b-800wi","externalid":"48719″,"updatedby":"cmuadmin","updateddate":1425511437363,"associations":{}} &&&&&EMBEDDED_ELEMENT_END&&&&&
Back when gas cost $4 a gallon, automakers were rolling out small-car concepts left and right. One of those was Chevy's Orlando, a small minivan like the Mazda5 based on the Chevrolet Cruze compact car.
Today, GM's European arm released the first finalized production photos of the Orlando, which you can see in larger form by clicking the images below. It features a small 1.8-liter four-cylinder gas engine and a unique interior, including a cubby behind the stereo faceplate to keep MP3 players.
However, Chevy doesn't plan to add the Orlando to its U.S. mix of vehicles since more mainstream products like the Chevy Equinox are selling so well. Since the Orlando is a global car, if gas prices spike again and trends shift back toward smaller vehicles, it wouldn't be hard for GM to bring the Orlando stateside.
What do you think? Should GM bring the Orlando here now, regardless of current trends and gas prices? Take our poll below and let us know.