Coda Electric Sedan Priced at $44,900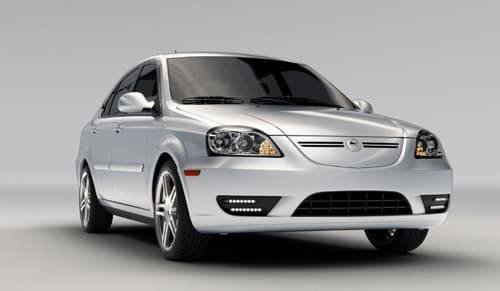 With the EV federal tax credit of up to $7,500 (depending on your income), a Coda can cost as little as $37,400. California's $5,000 tax rebate can lower the cost further. Other perks include access to California's carpool lanes through 2015.
The Coda has a dependable range of 90-120 miles in all different driving and weather situations, the carmaker says. It will have the largest onboard charger of any EV, charging the car's lithium-ion (iron phosphate) batteries in six hours with a 220-volt charger. The company also announced that its batteries are covered by an eight-year/100,000 mile warranty, the same as the Volt and the Leaf.
Only one trim will be available. The EV sedan comes in four different exterior colors, with either leather or cloth seats made from recycled materials. When we tried to reserve a Coda, we found out that leather upholstery will be subject to additional cost, according to the company's website. Charging dock equipment and other vehicle options will also cost extra.
Speaking of reservations, the company is now taking them for a $499 refundable fee. The vehicle initially goes on sale in California, where dealerships are planned in Santa Monica and in the San Francisco Bay area. Coda expects to start selling the vehicle by the end of this year. The company wants to sell 14,000 Codas by the end of 2011 and expects a full market rollout by 2012.
When we first saw the Coda more than a year ago, it had a fairly mundane-looking interior that we criticized. Judging from the renderings for the production Coda sedan, the bottom half of the center console has been completely transformed, and it now features an 8-inch color touch-screen navigation system and environmentally friendly materials. The stick shift for the transmission in the concept we saw last year has been replaced with a rotary knob with four drive selections: Park, Neutral, Reverse and Drive.
With the Volt priced at $40,280 and the Leaf at $32,780, the Coda faces an uphill battle in persuading potential EV converts to go with its sedan instead of the established carmakers. The Coda does have the longest range available out of the three, but its anonymous exterior and interior styling and limited availability are serious detriments at the moment. But if the Leaf and Volt become hard to find, Californians may have no other choice to get into those coveted HOV lanes.
Click on any image for a larger version and gallery