Consumer Reports Admits Reliability Data Was 'Scarce' for Chrysler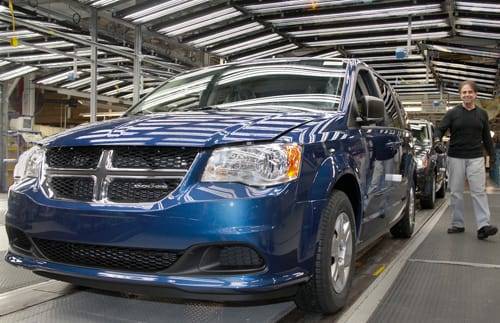 Consumer Reports says it's the reliability scores that are primarily keeping Chrysler from being competitive. But now the publication is acknowledging there are large swaths of missing reliability data for the automaker, according to Ward's Automotive.
Reliability scores make up half of an automaker's score — the reliability data is based off Consumer Reports' 2010 Annual Auto Survey, which is based off subscribers' experiences from 1.3 million vehicles. The consumer publication had no data for 26 2009 and 2010 Chrysler vehicles with which to compile Chrysler's reliability score. Consumer Reports revised its methodology for 2010, giving equal weight to reliability and driving-test scores. In previous years, driving-test scores carried more weight than reliability scores.
Chrysler told Ward's that it found the publication's data to be "insufficient" because it was skewed toward 2008 model year vehicles. The automaker has stated that warranty claims have declined noticeably from the 2008 model year, according to Ward's.
David Champion, senior director at Consumer Reports, acknowledged that the data is "scarce" but also countered that data is a double-edged sword. "It could help, or it could hinder (Chrysler's rating); reliability may drop even further," Champion told Ward's.
There's hope that with 16 new or refreshed vehicles that Chrysler's score will improve in next year's issue, but because the survey will address a similar group of people as this year's, it's doubtful there will be a significant change that soon.
Consumer Reports Cops to Chrysler Data Gaps (Wards Auto)