Crime's Downward Spiral Steals Auto Thieves' Thunder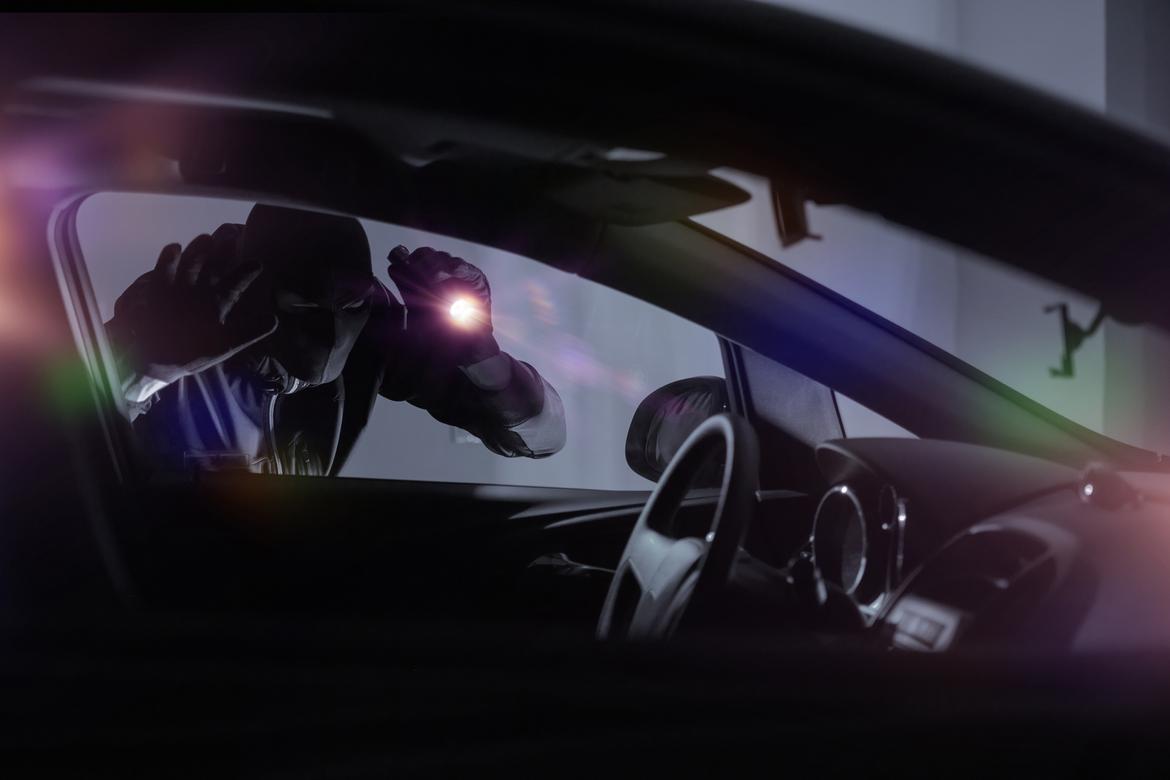 CARS.COM — From the sound of crime coverage in the news sometimes, it might feel like the whole country is falling apart. But crime in nearly every category is on the decline, incrementally year-to-year and dramatically over the past quarter-century — and auto theft is no exception.
Related: Next-Gen Car-Theft Tactics Are New Model for Criminals
That's according to the FBI's Uniform Crime Reports for 2014, released this fall. It shows that around 690,000 motor-vehicle thefts occurred last year, a decrease of 1.5 percent from the previous year, 6.8 percent since 2010 and more than 44 percent during the past decade. The annual report comprises crime stats compiled from thousands of regional and local law-enforcement agencies across the nation.
Auto-theft losses in 2014 totaled $4.5 billion, with an average loss of about $6,500 and a rate of about 216 incidents per 100,000 people. The FBI's definition of a motor vehicle includes buses, motorcycles, motor scooters, all-terrain vehicles and snowmobiles, but nearly 75 percent of those stolen were cars, SUVs and pickup trucks.
For comparison, property crimes overall dipped by 4.3 percent last year, extending the downward trend to a dozen consecutive years. The roughly 8.3 million property crimes in 2014 resulted in $14.3 billion in losses. Of the property-crime pie, auto theft accounts for about 8 percent compared with 21 percent for burglary and 71 percent for larceny-theft, which includes auto parts and accessories among other stolen goods.
Despite continued progress, motor-vehicle thefts have not declined as much as other property crimes. The 10-year trend for property crimes showed a nearly 19 percent decline, with burglary dipping nearly 11 percent and larceny-theft nearly 3 percent compared with less than 2 percent for auto theft. The arrest rates for each type of property crime were 21.5 per 100,000 people for car theft, 75 for burglary and 391 for larceny-theft.
Roger Morris, chief communications officer for the Des Plaines, Ill.-based crime-stats-crunching National Insurance Crime Bureau, said continued advancements in anti-theft technology in new cars along with police departments' increased emphasis on the crime precipitated the falling numbers.
"Cars just can't be hot-wired and stolen today," Morris told Cars.com in an interview. "It's virtually impossible to steal a car today unless you've got a key or a fob."
However, in a new development that Morris calls "disturbing," the NICB projects that the U.S. could see a major spike when the 2015 auto-theft numbers are finalized next year. Differences in the way car thefts are defined and calculated by the FBI's Uniform Crime Reports could leave out, for example, vehicles stolen from rental fleets or from dealers via fraudulent financing. Using the National Crime Information Center data for all motor vehicle thefts in the first half of 2015, the NICB projects as much as a 9 percent increase compared with the same period in 2014.
Morris said that as anti-theft tech has become sophisticated, car thieves have had to catch up with the times. Meanwhile, because of continued declines in auto theft, police departments in many cases have scaled back or even abandoned targeted-enforcement programs.
"It's the cat-and-mouse game," Morris said, noting that stealing cars is too lucrative a business to ever disappear entirely. "Somebody creates the system. Somebody tries to break it."