Crooks Unlock Secret to Car Theft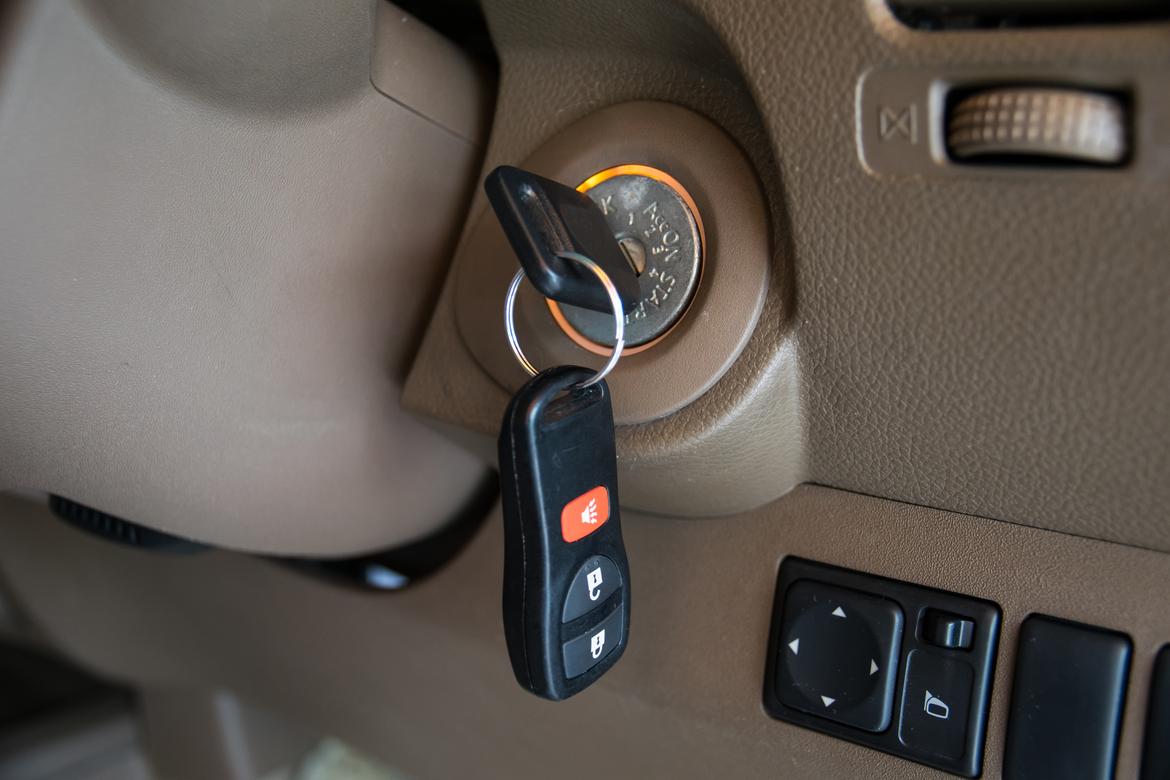 CARS.COM — Advanced security features on modern cars have made conventional car theft all but impossible, crime-reporting agencies generally agree. The one hitch is that those technologies don't tend to work quite as well if you, oh, let's see here, umm ... leave the keys in the car!
Related: Next-Gen Car-Theft Tactics Are New Model for Criminals
According to a just-released study by the crime-stats crunchers at the Illinois-based National Insurance Crime Bureau, the incidence of auto theft in which the owner left the keys or fob inside the vehicle spiked a ridiculous 22 percent last year. During the past three years, theft by key has increased 31 percent.
In 2015, a thief drove away in a car that had the key inside a reported 57,096 times, about once every 6.5 minutes. That's compared with 2013, which saw 43,643 such incidents, and 2014's rate of 46,695 thefts.
"Since many people do not admit to leaving their car unlocked with the keys or fob inside, the actual numbers of thefts with the keys left in vehicles may be considerably higher than the report indicates," NICB stated.
The top five metropolitan areas for theft by key are:
Las Vegas, with 7,815 incidents
Detroit, 4,380
Atlanta, 4,118
Miami, 3,847
Philadelphia, 3,365
Just one U.S. state went without a single theft by key in 2015. Not a single motorist in Hawaii had to say aloha to their car because they'd left the keys inside. (Aloha in the goodbye sense, not the hello sense.)
Frank Scafidi, NICB director of public affairs, told Cars.com that one aspect of the increase in theft by key could be a lack of understanding of how advanced security features work, in addition to a false sense of security that leads them to neglect taking even the most elementary security measures.
"With newer models, that sense of security may be amplified since many of us believe that technology — and by extension, security — just gets better with each new 'thing' that joins the internet of things," Scafidi said. "So as the automotive technology improves, its security must also improve. Right?"
He added: "But even if it does, drivers must take affirmative action to enable all of the car's security features and sometimes people just get complacent — or lazy — even to just push a button."
It's important for car owners to remember that it's not just your car that gets stolen, NICB noted, but also potentially your possessions inside and, even worse, your personal info. For example, a thief potentially could hop into a car with the keys inside, drive straight to the owner's home via the preprogrammed navigation setting, and burglarize the house using the garage-door opener to enter.
To avoid such a perfect storm of victimhood, NICB advises car owners to:
Lock the vehicle, set the alarm and take all keys and fobs with them.
Never leave the garage-door opener in the car.
Take a photo of the car registration on their smartphone and avoid leaving such documents or other personal info in the vehicle.
Never leave the car unlocked and running to warm it up unattended.