Diesel Versus Hybrid: 2016 Land Rover Range Rover Sport Td6 Versus 2016 Lexus RX 450h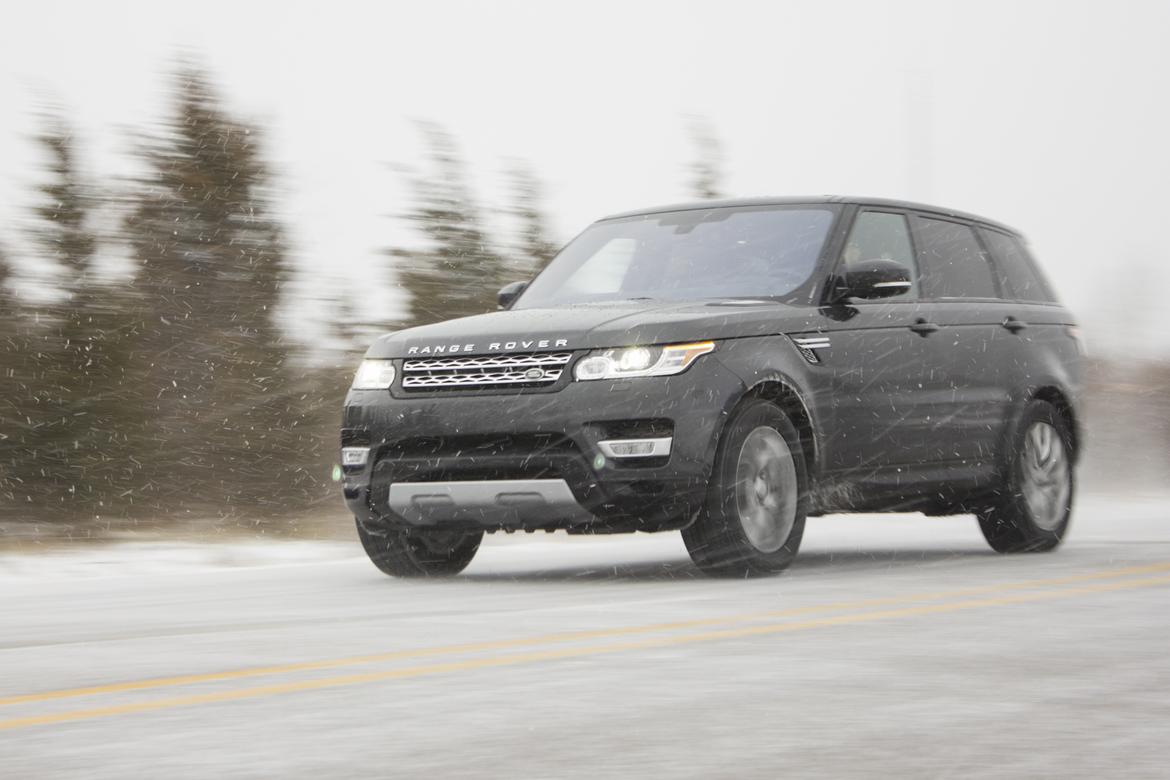 CARS.COM — The all-new diesel engine in the 2016 Land Rover Range Rover Sport Td6 boasts impressive EPA fuel economy ratings: 22/29/25 mpg city/highway/combined. We put a carload of people and luggage into the new Td6 model to test its real-world fuel economy during a 600-mile round trip on the snowy highways between Chicago and Detroit. Coincidentally, the all-new 2016 Lexus RX 450h hybrid was making the same round-trip journey, providing the opportunity for a good old-fashioned fuel-economy face-off: diesel versus hybrid.
Related: Land Rover Diesel Engines: First Drive
The all-wheel-drive Lexus RX 450h and its EPA ratings of 30/28/30 mpg might not be a direct competitor against the all-wheel-drive Range Rover Sport Td6 with its $27,000 cheaper as-tested price, but both are posh SUVs with better fuel economy than their sizes suggest, so we did it anyway. Compare specs of both here.
Each SUV carried four occupants and luggage one way; we then swapped crews on the reverse trip a few days later to keep the number of passengers, cargo load and driving style consistent on both legs. We drove the SUVs in "normal" modes with default settings and measured mileage using fuel-economy averages from each SUV's trip computer.
On leg one from Chicago to Detroit, the Range Rover Sport Td6 logged an average speed of 62 mph compared with the RX 450h's 61 mph, so we know one driver wasn't driving considerably faster or slower than the other over the roughly 300 miles of mostly highway cruising. The Range Rover Sport's 24.8 mpg took the lead on that leg over the RX 450h's 23.6 mpg. Both came up short of their respective 29 mpg and 28 mph highway ratings; this is likely because of the frigid temperatures during our mid-January tests.
On the way home, temperatures plummeted even more from leg one's balmy mid-20s to the mid-teens. Average speeds measured 62 mph for the RX and 60 mph for the Range Rover Sport. Again, the Range Rover Sport diesel returned higher fuel economy: 23.8 mpg to the RX hybrid's 22.1 mpg.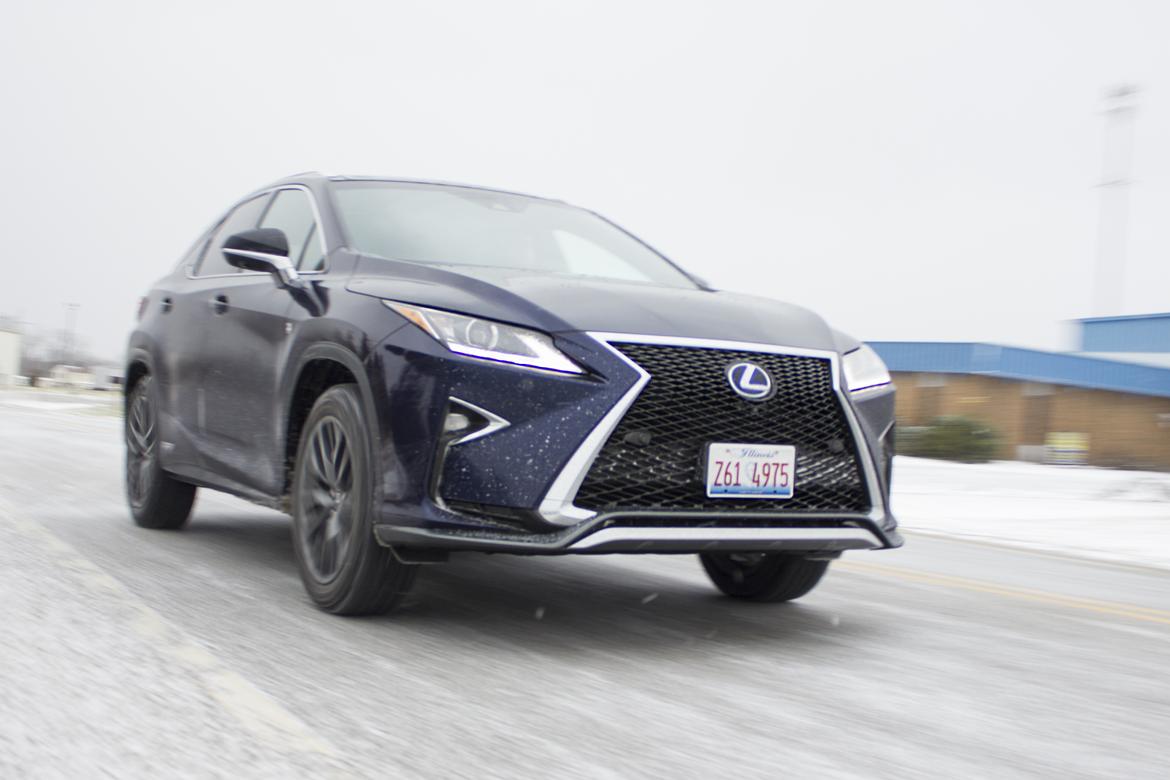 After 600 miles, the Range Rover Sport Td6 diesel edged out the RX 450h hybrid with an average 24.3 mpg to the RX 450h's 22.9 mpg. A 1.4 mpg difference in measured fuel economy isn't too surprising since the Range Rover's highway rating is 1 mpg higher than the RX's.
Both drivers were smitten with the Range Rover Sport's ride quality and planted feeling on slippery snow-and-salt-covered roads. The diesel cruises quietly once it's up to operating temperature and isn't taxed much when passing, though the majority of grunt is felt when accelerating from a stop. Driving the RX 450h is a noisier and higher-strung experience; its buzzy six-cylinder engine sounds hyperactive at highway speeds compared with the relaxed nature of the Range Rover Sport's diesel. The Lexus' optional, harsh-riding F Sport suspension is better suited to cornering than long stretches of straight highway. The Range Rover Sport's extra $27,000 sure does pay off in a more refined driving experience, and an extra 1.4 mpg in our test didn't hurt it either.