Dodge Challenger SE for the Young, Convertible for None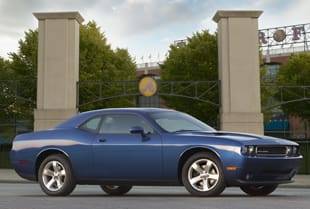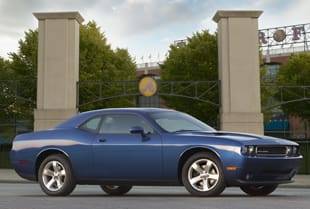 Youth will be served — with a V-6 engine.
Mike Accavitti, director of Dodge brand marketing, says the new-for-2009 Challenger SE, which has a 250-hp, 3.5-liter V-6, is aimed at younger buyers who have less cash for a new car than their Boomer counterparts.
"We showed the Challenger to some youth in focus groups when we were creating it, and they said, 'What the hell is that?' They didn't know what it was," Accavitti said. "But when we told them it would offer a V-6, it changed their perception. The SE, at $21,195, will be for younger folks with limited incomes who can't afford a V-8."
Image-conscious 20-somethings might want the sports car looks along with the 18/25 mpg city/highway they can't get with a Hemi V-8. That engine is found in the $29,995 R/T, which makes 372 hp and has a 16/23 mpg city/highway rating, which really isn't that bad compared with the V-6.
And while you can get a 2009 Challenger with either an automatic or a manual transmission, a V-6 or a V-8 engine, you can't get one with a droptop — and there are no plans to add one in the future, Accavitti said, even though the two-door lends itself to a droptop derivative.
"We considered a convertible when we were developing Challenger, but the extra weight needed to beef up the car when the top was removed was too much of a penalty," he said. "And that was with a manual soft-top. A power-retractable hardtop would add even more weight."
There's an even better reason not to add the weight — and cost.
"We didn't see a huge market for a convertible that would justify the vehicle," he said.