Emissions Testing 101: What You Need to Know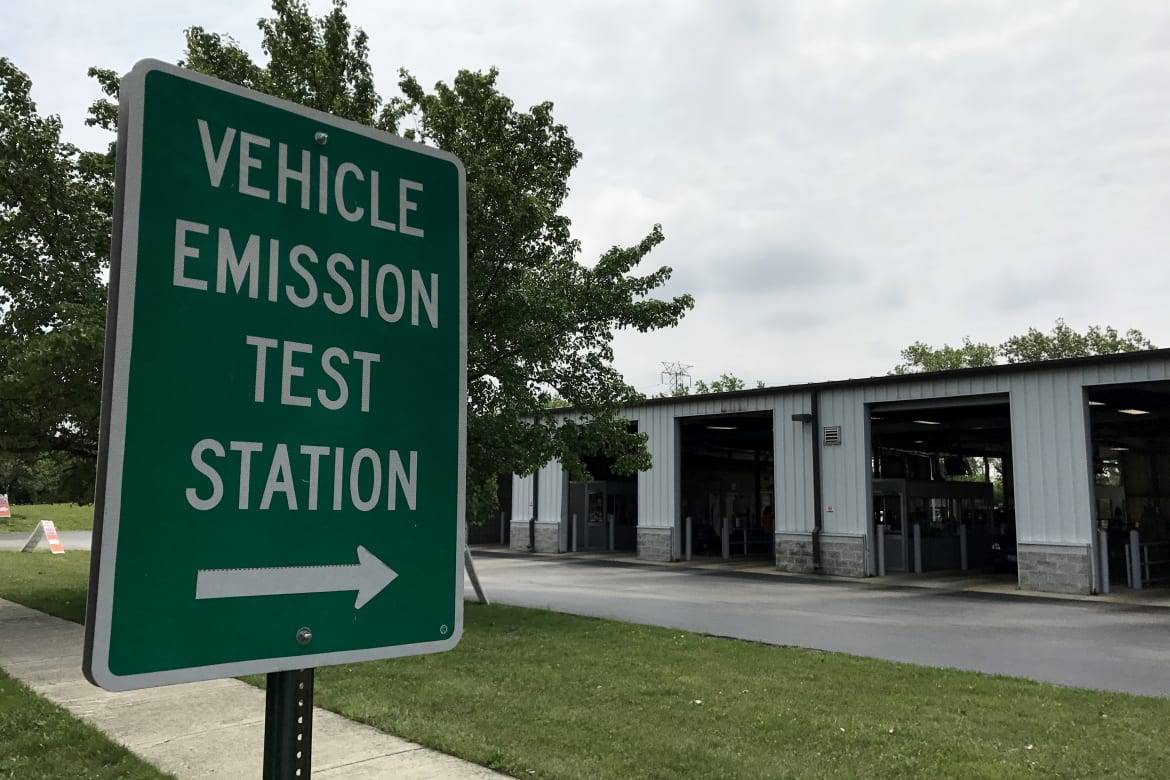 For millions of Americans, emissions tests are a familiar piece of vehicle ownership. For others, moving to a new city or buying a new car can introduce this type of inspection for the first time. Thirty-one states and the District of Columbia require emissions tests in at least one county, according to the EPA. But if you hail from the other 19 — a list that includes populous states like Florida and Michigan — or a county that doesn't mandate them, this inspection might surprise you.
Related: Check Engine LIght: What You Need to Know
Not to worry: Emissions tests, called smog tests or emission inspections in some areas, need not present a regulatory rigmarole. We asked experts to weigh in on the particulars of the test as well as what to do if your car fails. We'll answer what you need to know about emissions tests, including:
What Does an Emissions Test Involve?
What If I Have an Older Car?
Why Might My Car Fail the Test?
What Do I Do If I Fail the Test?
If I Fail the Test at One Facility, Should I Get a Second Opinion?
Are There Any Signs Before the Test That I'll Fail?
Couldn't I Just Get My Check Engine Light Turned Off Before Going to the Test?
If My Check Engine Light Is Off, Will I Pass the Test?
What Does an Emissions Test Involve?
Every engine gives off emissions, and in most areas, vehicles are only allowed to produce a certain amount. Years ago, the test used to require facilities to put your car on a dynamometer — essentially a vehicle treadmill — and hook up testing equipment to your tailpipes. Now it's far simpler: For cars from 1996 and newer, technicians typically hook up a diagnostic device to your onboard diagnostic II port, a standardized electronic input that's usually near the base of your steering column. They'll also do a visual inspection.
"Every vehicle that's manufactured has a federal [emissions] standard that it has to meet, and that onboard computer is designed to warn the driver of any system or any failure that would alter that," explained Pete Meier, the technical editor at Motor Age, an industry publication for mechanics. Technicians check what's called "monitors" — essentially test cycles of various systems.
"It's about maybe a dozen [monitors]," Meier said. "The whole idea is the computer has to keep an eye on all the management systems and make sure they're functioning properly."
You'll pass or fail an emissions test based on how each of those monitors perform, explained John Tisdale, assistant vice president of test development at the National Institute for Automotive Service Excellence.
"It's looking at some very specific data parameters," Tisdale said. "[The parameter] says that the monitor has been run and been run successfully. If the majority of your monitors have run and run successfully, that's the pass/fail."
In some areas, the OBD-II hookup isn't necessary. Virginia's RapidPass program has roadside equipment to sample the air coming out of your tailpipe as you drive by. Pass the test and receive a notification, and you can skip the trip to an emissions station.
What If I Have an Older Car?
Check with your state and county, as older cars in many states are exempt from tests. The OBD-II requirement in 1996 was "pretty much a line in the sand," Tisdale said. "Anything prior to 1996 is going to need to have the treadmill test." Certain facilities still perform such tests, he added, but that's on a case-by-case basis.
Why Might My Car Fail the Test?
Worst case, it could be a major engine or mechanical problem that will cost thousands of dollars to fix. The most serious problems are "probably anything that would cause the engine to suffer severe misfire — that could be a cylinder that loses compression or has a mechanical issue, or the spark plug stops working," Meier said. "You'll notice that, because in that case, the check engine won't just be on. It will flash."
Your check engine light could also be on because of a fault in the following vehicle systems, according to the Ohio EPA:
Catalytic converter
Gas cap
Fuel system
Ignition timing 
Air injection system
Vacuum lines
Engine oil (contaminated)
Crankcase ventilation (positive crankcase ventilation 
Exhaust gas recirculation
Some states have one-time waivers if you spend a certain threshold of money trying to get the problem fixed, Tisdale said, but that usually buys you only one cycle of respite. The next time your car needs a test, don't expect to qualify for a waiver.
Of course, the problem could be straightforward. When CarMD analyzed the top 10 repairs that stem from a check engine warning — a major indicator your car will fail the test — the priciest problem averaged nearly $1,200 to fix. But the cheapest averaged just $17.
"It could be something as simple as a poorly secured gas cap," Tisdale said. "You left your gas cap loose and drove around, and that monitor said that the evaporator system isn't working properly." To avoid this problem, make sure you attach the gas cap securely every time you fuel up your car.
What Do I Do If I Fail the Test?
Assuming it's something more serious than a loose gas cap, a mechanic can run a diagnostic to determine which monitors failed the test. The diagnostic might reveal that "these three monitors failed the test, and so they had this repaired, and now we're seeing that we have valid criteria, so there's monitors and a pass," Tisdale said.
If you prefer to tackle the problem yourself, a diagnostic tool can help do that, but such tools — even the ones professionals have — usually only report the problem, not the solution.
"Another misnomer that a lot of consumers think is the professionals have this magic tool that they plug in, and the computer tells them what to do to fix it," Meier said. It's up to the mechanic to know what to fix, he added, but that depends on their tools and expertise.
If I Fail the Test at One Facility, Should I Get a Second Opinion?
There's little point to that. Information from the OBD-II "is considered to be absolutely reliable — it's not generally something that anyone could really tamper with," Tisdale said. "Going from station to station isn't going to come out with a different result if your vehicle has failed." While you may be able to have a shop reset your check engine light, you can't reset the information from the OBD-II.
Getting a second opinion from a mechanic, on the other hand, is another matter.
"If a check engine light is on, there's something wrong," said Tony Molla, vice president at the Automotive Service Association, in an email. "Precisely what that is depends on the skill and knowledge of the technician. It never hurts to get a second opinion, but I'd be careful of wildly different diagnosis results."
Are There Any Signs Before the Test That I'll Fail?
Yes. In short, it's all about that check engine light — an indicator that the OBD-II has detected a malfunction in your car's emissions controls. (Read our full check engine light primer here.)
Pete Rudloff, who owns Pete's Garage in Newark, Del., said that light can only come on for emissions-related reasons. Other malfunctions may cause error codes to the powertrain control module, but they won't illuminate the light.
"The manufacturers may only illuminate the check engine light if the car is out of emissions compliance," Rudloff wrote in an email. "For example, a faulty fuel level sending unit may cause codes to be active in the PCM, but they will not cause a check engine light to illuminate because it is not an emissions issue."
If that light is on, most facilities count it as an ipso facto failure: "Virtually all states with emission testing list an illuminated check engine light as a failure in and of itself," Molla wrote.
Couldn't I Just Get My Check Engine Light Turned Off Before Going to the Test?
If it's just a shortcut, Meier advises against it. "Some people have tried in the past to turn the check engine light off or have it reset and then go get their test before it comes on again," he said. But OBD-II systems generally store their codes, and the only way they'll go away is when the computer runs its own tests, he added. That's the case even if you buy a do-it-yourself tool to turn off the light.
"You can run all the checks yourself and see where you're at, and you can turn the light off yourself, but again, as soon as the computer reruns that test, it's going to fail it and it's going to turn [the check engine light] back on," Meier warned.
Even if you resolve whatever caused a monitor to fail, some monitors need to run for a certain period of time before they can finish a cycle and give the all-clear code.
"Probably the most troublesome is that evaporative emissions [monitor] on some of those older OBD-II cars," he said. "Sometimes, [for] people who just drove back and forth to work a few times … it would take weeks to finish those monitors."
And your smog station isn't going to run the car long enough to resolve that monitor: "They're going to look at the [thing] for the moment," he said.
If My Check Engine Light Is Off, Will I Pass the Test?
Generally speaking, yes. Cars can certainly fail a test without the light on, but experts agree that if the light is off and you haven't manipulated the system, you shouldn't lose sleep over the possibility of failing the test.
The "EPA requires the light be [in] operation, which means a key on the light should illuminate [bulb check] and then turn off once the engine is running," Rudloff wrote. "The rule of thumb is [an] operational but normally off check engine light and all but one monitor completed should result in a pass under most conditions."
You can always visit a mechanic beforehand as most are willing to do a pre-inspection test, but a car in good working order should be fine.
"If the vehicle has been properly maintained according to the manufacturer's owner's manual and service schedule, then chances are, you'll pass the emissions testing with no problem," Molla wrote. "However, the older the vehicle is and the more wear engine parts and components experience, the more likely that an emissions problem will crop up. That's why they do periodic testing."
Cars.com's Editorial department is your source for automotive news and reviews. In line with Cars.com's long-standing ethics policy, editors and reviewers don't accept gifts or free trips from automakers. The Editorial department is independent of Cars.com's advertising, sales and sponsored content departments.