FCA Pushes to Sell Diesels Despite Scrutiny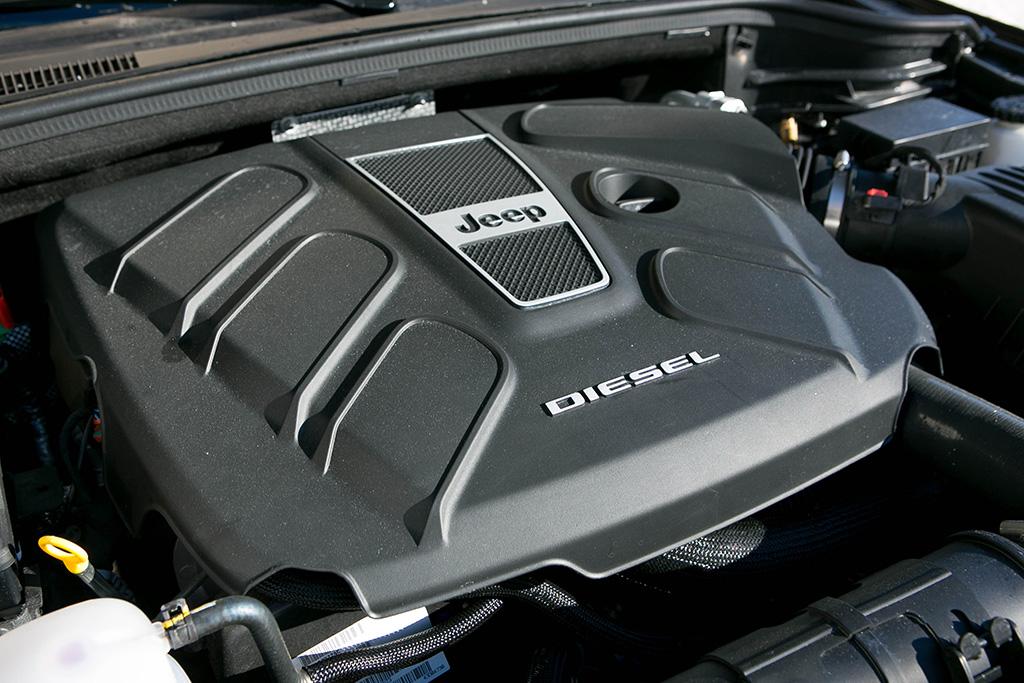 CARS.COM — Amid investigations into alleged emissions violations from its 3.0-liter diesel V-6, Fiat Chrysler Automobiles said it's asked regulators to greenlight the sale of the engine in certain model-year 2017 vehicles with updated emissions software.
Related: EPA Alleges FCA Broke the Law on Diesel Emissions
The engine dates back to the 2014 model year for two models: The Ram 1500 pickup truck and Jeep Grand Cherokee SUV. FCA — the automaker behind Jeep, Ram and four other U.S. brands — said today that it filed an application with the EPA and California Air Resources Board for emissions certification on diesel versions of the 2017 Ram 1500 and Grand Cherokee. Gasoline versions of both models are currently on sale, but the diesels (or any car, for that matter) can't be sold in the U.S. without emissions certification, and it's unclear how long the EPA will take to approve or reject FCA's application.
The automaker said both vehicles have updated emissions calibrations, and, if regulators give the go-ahead, it will install the same software modifications in diesel versions of the 2014-16 Ram 1500 and Grand Cherokee with no expected impact in performance or gas mileage. There are about 100,000 such cars on U.S. roads, FCA spokesman Eric Mayne told us, and "various options are possible" to get those owners to the dealership for an update — from a formal recall to some other program.
The move comes after regulators alleged in January that FCA broke the law with emissions software that allows its vehicles to spew excess nitrogen oxide, the smog-forming pollutant that's also at issue in Volkswagen's diesel-emissions scandal. The EPA has launched an investigation as to whether FCA's emissions system includes a "defeat device" — an illegal feature that limits the effectiveness of emissions control systems under normal driving conditions.
FCA said Jan. 12 that its emissions controls are "properly justified" and thus not defeat devices, adding that it had "proposed a number of actions to address EPA's concerns, including developing extensive software changes to our emissions control strategies that could be implemented in these vehicles immediately to further improve emissions performance."
Mayne said this week's changes are different from the ones proposed before Jan. 12, and FCA said today that the filing comes after "many months of close collaboration between FCA U.S. and EPA and CARB, including extensive testing of the vehicles, to clarify issues related to the company's emissions control technology."
Asked for further comment, an EPA spokesperson did not respond.
The latest move comes after a Reuters report on Wednesday claimed the Justice Department plans to sue FCA by May 24 if discussions over its alleged emissions violations don't produce a resolution. The Justice Department declined to comment regarding Wednesday's report, but FCA said today that it believes its latest actions "should help facilitate a prompt resolution to ongoing discussions with the Environment and Natural Resources Division of the U.S. Department of Justice and other governmental agencies."