February's Fastest- and Slowest-Selling Cars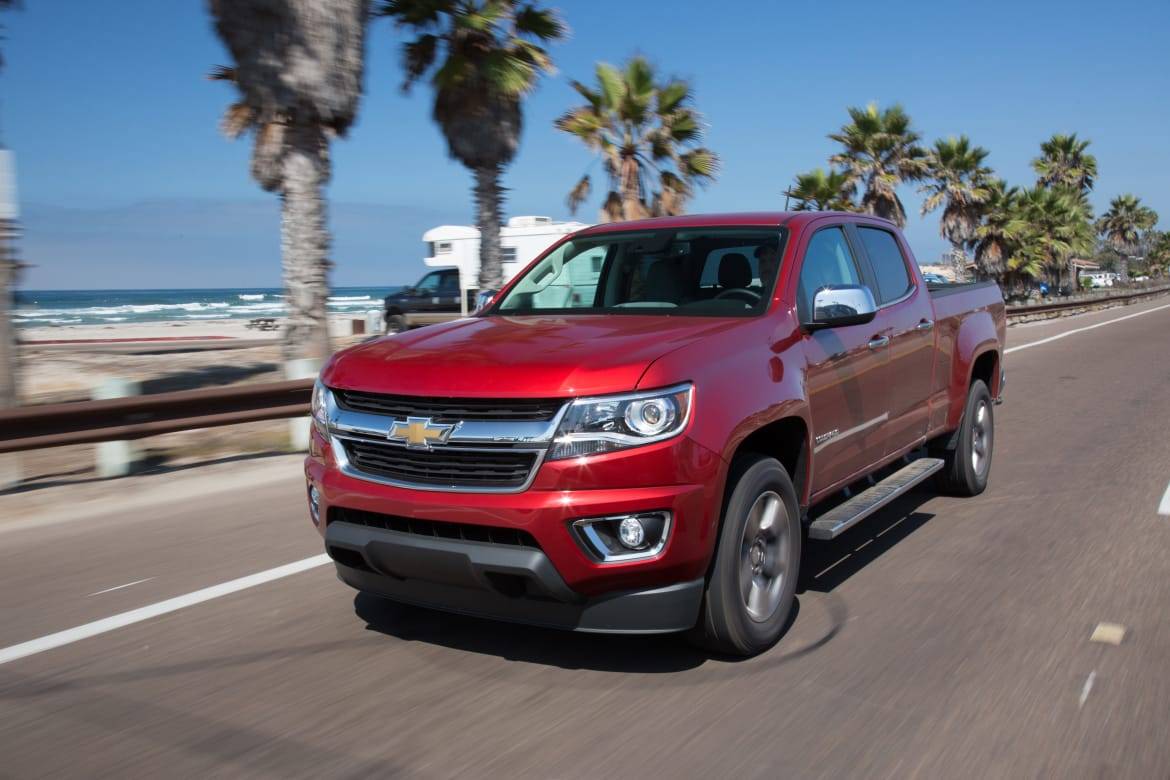 Redesigned and all-new models made a big impact for automakers last month, selling quickly. Eleven of the 19 fastest-selling cars in February were significantly changed or completely new, which led to those select cars selling at an average of just 15 days while the average for all new cars was 47 days.
Related: Research New SUVs on Cars.com
As has been the trend, most of the models on the list – 15 – were SUVs or pickup trucks. Redesigned pickups from Chevrolet and Ford had two versions each on the list, the Colorado and F-150 respectively. One oddity in the group was Nissan's Rogue Select, which is the same vehicle as the 2013 Rogue before it was redesigned for 2014. Nissan sells it as a more-affordable option – its starting price is nearly $3,000 less than the Rogue – and is not just a vehicle for rental fleets.
Some of the slowest-selling cars in the land are some of the most expensive BMWs you can buy, including the M6 convertible and 650i Gran Coupe. However, this list also includes some of the most affordable cars you can buy, including the Nissan Versa Note.
We also picked a group of cars that may be overlooked for one reason or another and are selling slowly. This could lead to otherwise good-enough vehicles getting enough of a discount to make up a buyer's mind. Acura's large luxury sedan, the RLX, is one example. While we generally like the car, it is expensive when put against the competition. The same could be said for Cadillac's smallest sedan, the ATS, which is selling poorly and is actually a terrific alternative to new entry vehicles like Audi's A3 and Mercedes-Benz's CLA-Class.
February's Fastest-Sellers
2015 Land Rover Range Rover: 11 days
2015 Subaru Outback: 11 days
2015 Land Rover Range Rover Sport: 12 days
2015 Cadillac Escalade ESV: 13 days
2015 Land Rover LR4: 13 days
2015 Toyota Highlander: 13 days
2015 Subaru XV Crosstrek: 14 days
2015 Chevrolet Colorado crew cab: 15 days
2015 Lexus NX 200T: 16 days
2015 Mercedes-Benz CLA250: 16 days
2015 Nissan Rogue Select: 16 days
2016 Kia Sorento: 17 days
2015 Ford F-150 crew cab: 17 days
2015 Ford Mustang convertible: 17 days
2015 Nissan Murano: 17 days
2015 Subaru Legacy: 17 days
2015 Chevrolet Colorado extended cab: 18 days
2015 Ford F-150 extended cab: 18 days
2015 Ford Focus sedan: 18 days
February's Slowest-Sellers
2015 Kia K900: 159 days
2015 BMW 650i xDrive Gran Coupe: 146 days
2015 BMW M6 convertible: 142 days
2015 BMW 535i Gran Turismo: 129 days
2015 Volvo S80: 126 days
2015 BMW 640i Gran Coupe: 126 days
2015 Kia Forte hatchback: 119 days
2015 Chevrolet Silverado 2500 HD extended cab: 116 days
2015 Nissan Versa Note: 114 days
2015 Kia Forte Koup: 113 days
 
Cars.com Picks
2015 Kia Rio 5-Door: 112 days
2015 Volvo V60: 111 days
2015 Nissan Versa sedan: 100 days
2015 Cadillac ATS sedan: 92 days
2015 Acura RLX: 87 days
About the Lists
The Fastest- and Slowest-Selling Cars list reports the average number of days it takes to sell models from the day they arrive on the lot until the final paperwork is signed by a buyer. This is not a days-of-inventory list like you may find on other websites. With lots mostly clear of 2014 models, we look exclusively at 2015s and 2016s.
For the fastest sellers, we only list vehicles that pass a certain threshold of sales in order to weed out limited editions, ultra-high-performance cars and others that might skew the numbers or otherwise inaccurately portray popularity. To highlight all slow sellers, slowest sellers have no such threshold.
Our Picks highlight cars that take a significant time before they're sold and might be overlooked by shoppers. Dealers could be more motivated to sell these cars.