Finger-Dipping Good: Unkempt Cars Top Spring Cleaning Tasks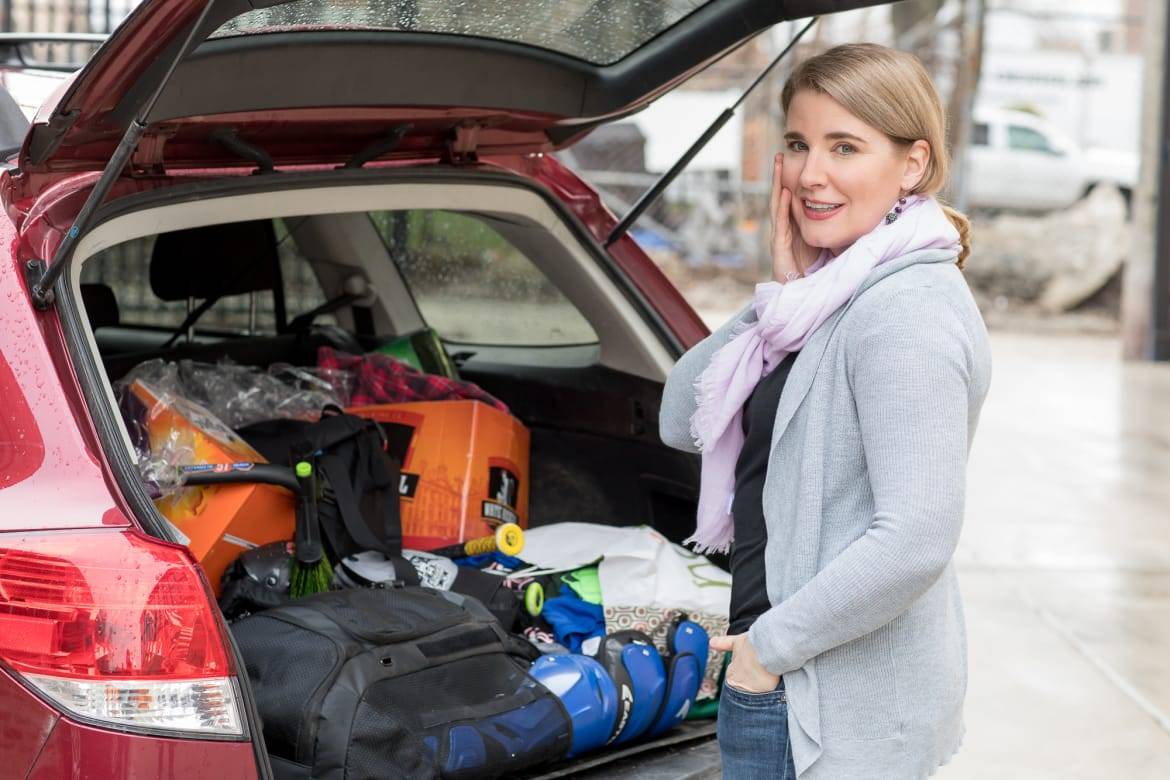 CARS.COM — My car's interior, especially the backseat, is gross. It's so bad that I rarely volunteer to drive my adult friends anywhere. Recently, I broke my rule on this and gave a ride to a friend who then nearly dipped her fingers into a half-used chicken-nugget dipping-sauce container that my teen had stowed in the door handle — and that's after I had cleaned up the front seat a little.
The rear seats also are a disaster, littered with half-eaten food shoved into door pockets, candy wrappers and empty water bottles.
Related: Eww! Your Car Is Filthy! Time for Spring Cleaning
I'm not alone. Spring cleaning the car is the No. 1 task on the to-do list of respondents to a recent Cars.com survey. So who's to blame for the state of our unkempt cars?
Twenty-eight percent of those surveyed blame their messy car interior on the environment, i.e., rain and mud. Meanwhile, 26 percent said food and drinks are to blame. Of course, I'm going to mostly blame my kids — just like 18 percent of the survey respondents.
Rounding out that list on what are the biggest culprits behind messy cars are "pets" at 11 percent, "the spouse" at 8 percent (I'm issuing a firm "no comment" on this one), "carpool or ride-sharing" at 3 percent, and "other" at 5 percent. As for the other category, I would call that the "I'm too busy and always think I'll clean up my car some other day when I'm not running errands or shuttling the kids somewhere" category, but maybe that's just me.
Through the winter, my theory on cleaning the car is to basically ignore the mess, and I really try not to look in the backseat — ever. It's disgusting back there. But it's spring, and I'm told that this is a time when people like to do a deep clean of their houses, garages, yards and, clearly, their cars. Mine is overdue.
I've got the supplies, but I'm working up the will to make this a family effort. After all, we each contributed to the haz-mat site that is our family car. And like 90 percent of our survey respondents, we'll be doing the work ourselves — no outsourcing this to a car detailer (I'm not sure they'd take on the job given the current state). The survey, which was conducted March 2-7, 2018, on Cars.com, had 761 respondents.
After a deep clean, I find the best way to keep things tidy, whether at home or in the car, is to stay on top of picking up the trash before it accumulates. This isn't rocket science, yet my family — myself included — has a tough time doing this. Have an empty water bottle rattling around in a cupholder? Throw it away. Again, not hard. I also keep rolls of dog-poo bags tucked in my car's door pockets to make picking up trash easier, but the kids actually have to use them to be effective. Check out my other organizational car hacks.
Hope springs eternal, and my hope is that my family will be able to keep the car picked up enough that I can give someone a ride without a side of dipping sauce.
Cars.com's Editorial department is your source for automotive news and reviews. In line with Cars.com's long-standing ethics policy, editors and reviewers don't accept gifts or free trips from automakers. The Editorial department is independent of Cars.com's advertising, sales and sponsored content departments.