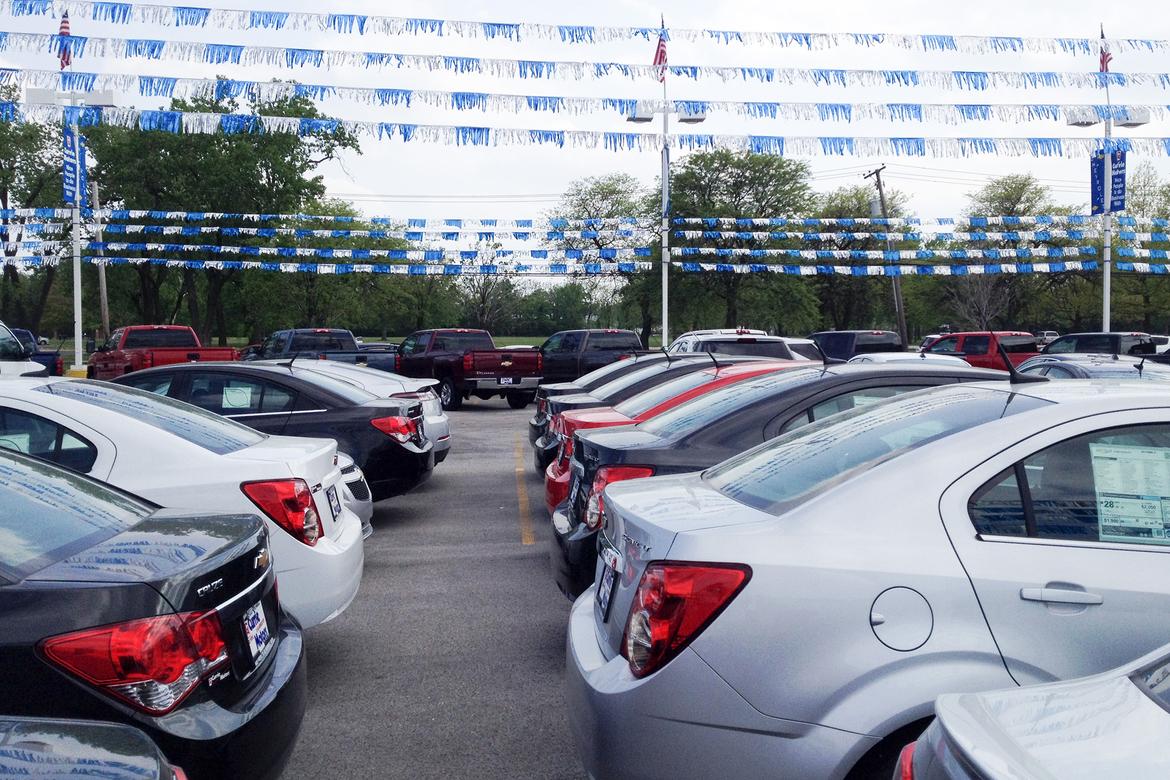 As you gear up to go car shopping, don't forget about insurance. What do you need to know?
Related: More #FirstTimeBuyers Advice
Make getting insurance part of the car-shopping process. Shop insurance rates before you shop for your car, because it can change your budget.
"You may be surprised at how much car insurance is, and it will price you out of your car when you're literally at the dealership working on the paperwork," said Michelle Megna, managing editor at CarInsurance.com. "That is not the time to find that your car and insurance monthly payments would be too much for your budget."
Similar cars can draw different insurance rates. CarInsurance.com found that a Honda Civic EX sedan, for example, costs 8 percent more to insure than a Ford Focus SE sedan, all other factors being equal.
Body styles can create even more differences. A racier, navigation-equipped Civic Si coupe costs 11.8 percent more than a navigation-equipped Civic Si sedan, according to CarInsurance.com. That's the same model, drivetrain and features. Just one difference — body style — can add significantly to your costs.
"Ideally you should shop for your car insurance when you're shopping for your car," Megna said. "Now you'll know your budget limits for the car payment and insurance payment."
Shop insurance companies, too. Insurance doesn't just depend on the car you buy; the insurance company matters, too.
"You may find that another company offers steeper discounts or simply calculates risk in a way that benefits your particular situation, resulting in a more affordable rate," Megna said. She points to a 2012 study by the Texas Office of Public Insurance Counsel, which found that policyholders who had been with the same insurer for more than eight years could save nearly 20 percent by switching.
Joe Matetich, deputy public counsel at Texas' OPIC, said "it's a very large percentage [of car owners] that just renews each year with the same insurance company."
If you find a better rate, it's unlikely your current insurer will try to beat it to keep your business, according to Laura Adams, a senior insurance analyst at InsuranceQuotes.com.
"They typically do not do that kind of price matching," Adams said. Insurers "come up with their premiums based on pretty sophisticated algorithms — business models they've got to maintain to remain profitable."
Remember to tell your provider that you're planning to buy (or just bought) another car. Insurance can fall through the cracks when you're car shopping, but experts say most insurers will extend your current coverage to the new car for as long as 30 days. Still, that extension could leave big gaps in coverage, Adams warned.
"If you are someone who's just carrying liability [coverage], or you had dropped that kind of physical coverage for damage on the vehicle, you need comprehensive or collision" coverage for the new car, she said. "Make sure that you contact your insurance company before driving a brand-new car off the lot."
If you bought on-the-lot insurance, shop around afterward. Dealerships can't sell insurance because they aren't licensed agents, Megna said, but some partner with insurance companies. Those policies are "not a good idea in general," she said, because they don't allow you to comparison shop and find a better deal. It may mean extra work, but it could pay for itself, both in security and a lower cost.
Protect what's yours. You might have skated by on liability insurance alone for your old car, but that could leave you paying a lot to fix any damage on the new car. Megna said studies have shown that collision and comprehensive coverage are "not cost-prohibitive," and you can offset some of that by raising your deductibles or getting insurance discounts.
Megna noted that there are many discounts:
For driving fewer miles
For having multiple cars
For having certain safety or anti-theft features (a LoJack system, for example)
For simply for having a new car
Adams called out "pay-as-you-drive" telematics programs, like Progressive's Snapshot or Allstate's Drivewise, which can monitor driving habits and give discounts based on your demonstrated safe driving.
Mind the gap. Gap insurance, that is. If your car is stolen or totaled a few months into ownership, gap insurance covers the difference between the money you still owe on your car loan, and the insurance payout you'd get if your car was totaled.
You don't need gap coverage if you have positive equity in your car from the start, but that usually requires a down payment of at least 20 percent, which is far more than the 5 percent that the average buyer ponies up, according to Quicken. That can leave shoppers with years of negative equity.
"There are so many deals now where you can put nothing down and [pay] no interest," Adams said. "It can be that you owe $20,000 on a car, [but if] you get into a wreck, it's totaled and you're only given $14,000."
Gap insurance bridges the gap, and Megna said it typically amounts to just 5 or 6 percent of your comprehensive and collision coverage. On a typical $1,400 annual policy, that's just $20 to $30 per year, she added.
Remember to eventually cancel it, though. You no longer need a gap policy when you have positive equity in your car. You can estimate that time frame by comparing the loan balance on an amortization schedule, like this one from Bankrate.com, against Cars.com's residual value calculator for the car you bought. When the residual value exceeds the loan balance, you have positive equity.
In the market for a "cheap" car? Find cars priced at $6,000 or less near you.