First U.S. Lotus Evora Delivered to Austin Man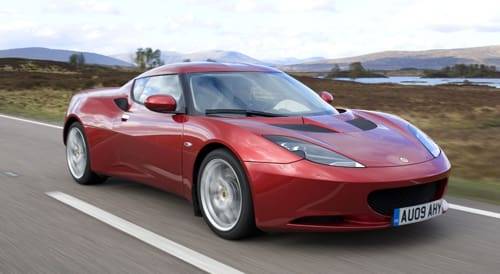 One of my favorite cars I sat in at the Detroit auto show in January was the new Lotus Evora. It's the company's answer to the Porsche 911 and isn't as bare-bones as an Elise. It's still a tight fit inside, but gorgeous with an intriguing dashboard as well.
That's why Bruce Rice of Austin, Texas, is a lucky guy. He took delivery of the first Evora today at Lotus of Austin. The dealer still has one Evora listed in its inventory at $87,250, but we're not sure if that's the one Rice purchased or if some other lucky guy with the need to buy a British sports car can just walk off the street and buy one. Cars.com lists three Evoras in its inventory: one Laser Blue model in Newport Beach, Calif., and Las Vegas; and one black unit in Jacksonville, Fla.
At least now, all those Lotus fans know to be on the lookout for an Evora in their neck of the woods.