Five Accessories to Make Your Jeep Wrangler Better
CARS.COM — Jeep Wranglers are undeniably cool. They've had the same classic shape for decades, and a 25-year-old model is just as sweet as a brand-new 2017. But along with that classic design comes some classic construction and features, and while the Wrangler hasn't yet gone out of style, it's definitely dated.
Related: Ultimate Jeep Head-to-Head: Wrangler Rubicon Versus Grand Cherokee Trailhawk
The beauty of the Wrangler is that it's built like a snap-together model kit — and there's an entire industry out there that sells aftermarket parts to make your Jeep distinctive, improve its abilities and up its comfort. Best of all, most Wrangler mods are simple to install yourself, only requiring some basic tools. Here are five of the best, easiest mods to make your Wrangler better. How do I know? I have all five on my own Wrangler.
1. LED Replacement Headlights, J.W. Speaker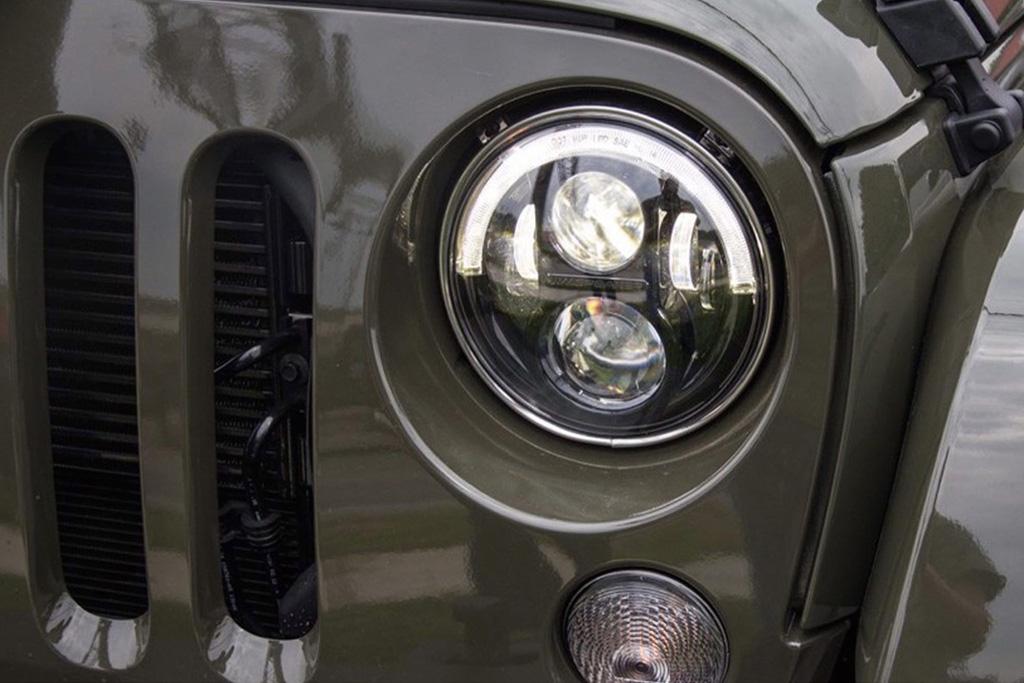 The absolute worst feature of the Jeep Wrangler is the weaksauce headlights. Those halogen bulbs barely illuminate anything, and if you're driving your Wrangler through a dark area, off-road or in a rainstorm, they're all but useless. Thankfully, they're easily swappable and there are a dozen kinds of LED replacement headlight units on the market that will light up the night in spectacular fashion. Just make sure you get some with built-in anti-flicker technology, such as the ones above from J.W. Speaker. For the money, this may be the easiest, most useful safety upgrade you can make.
2. Cellphone/GoPro Dash Multi-Mount System, Rugged Ridge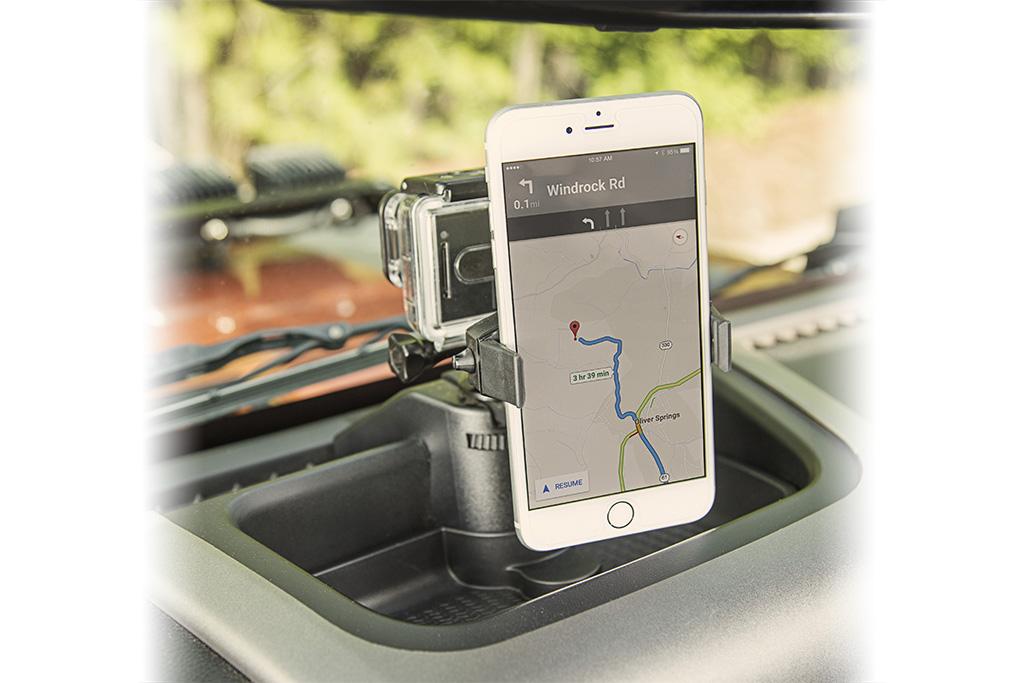 A simple screw-on replacement part will add exceptional functionality to your Wrangler's dash. Pop your cellphone into the adjustable mount and suddenly you have a navigation system right on the dash top. On the other side is a mount for a GoPro or dashcam to record your adventures. It installs in seconds with just a screwdriver.
3. Driver's Side Dead Pedal, Mountain Off-Road Enterprises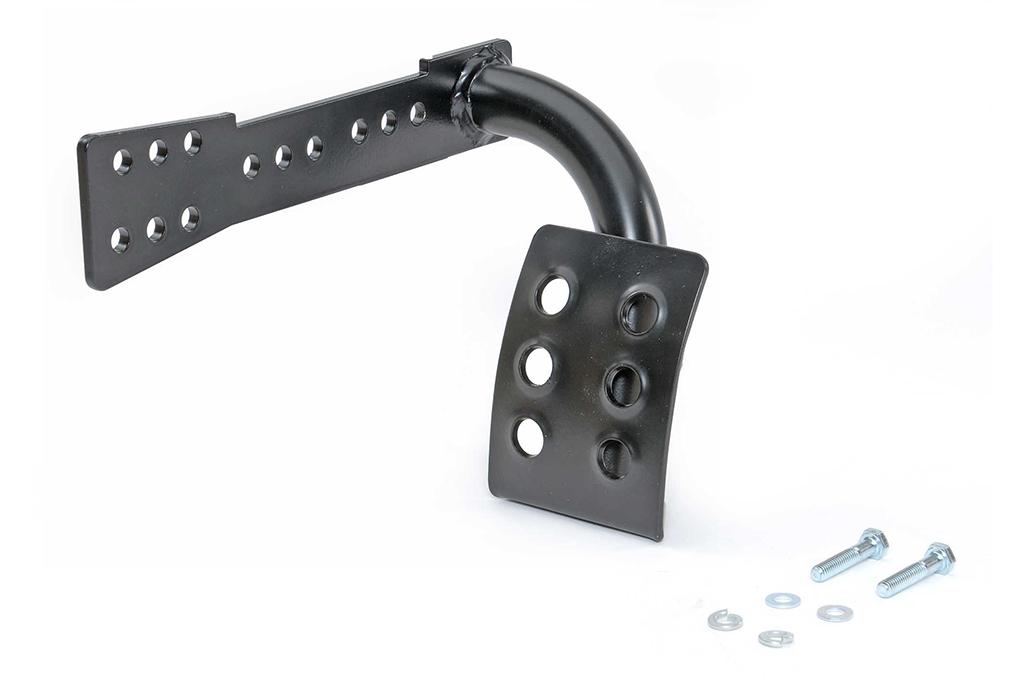 If you have an automatic transmission-equipped Wrangler, there's a big empty spot on the left side of the footwell where the clutch would normally be. Bolt in this dead pedal for a solid rest for your left foot. It helps alleviate fatigue on longer trips and provides leverage for traversing a steep ridge.
4. Insulating Hard-Top Headliner, Mopar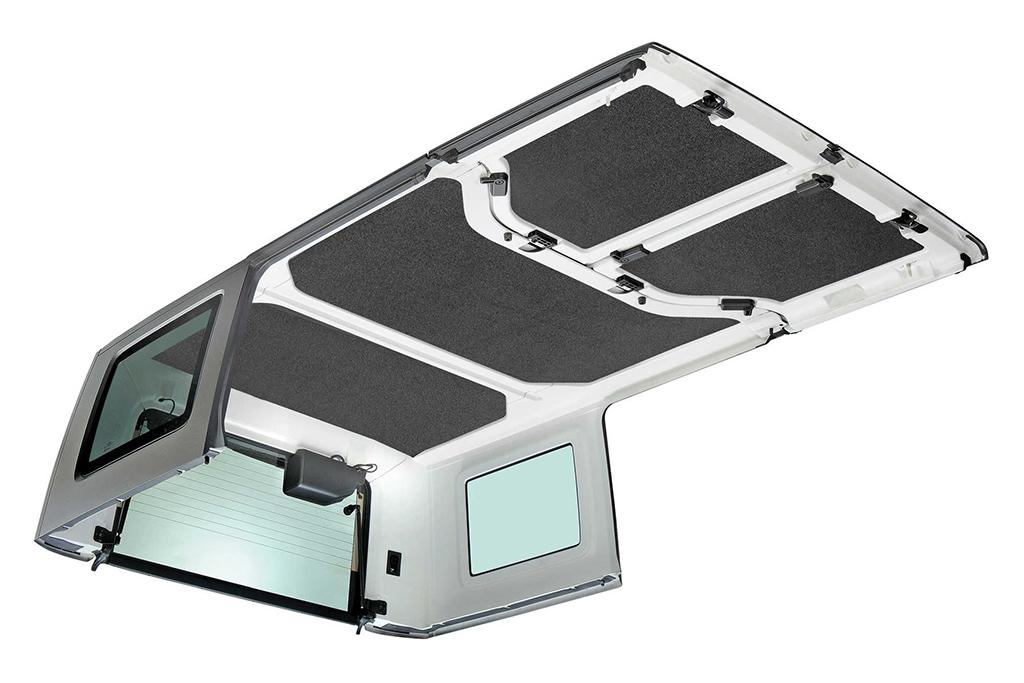 If you have a soft top on your Wrangler, it's going to be loud inside; that's just how it is. But if you have a hardtop, you can make it much more livable with this insulating headliner kit from Jeep's own Mopar accessories division. It tapes right in, insulates against cold weather and dramatically reduces wind noise on the highway.
5. Backup Camera System, Quadratec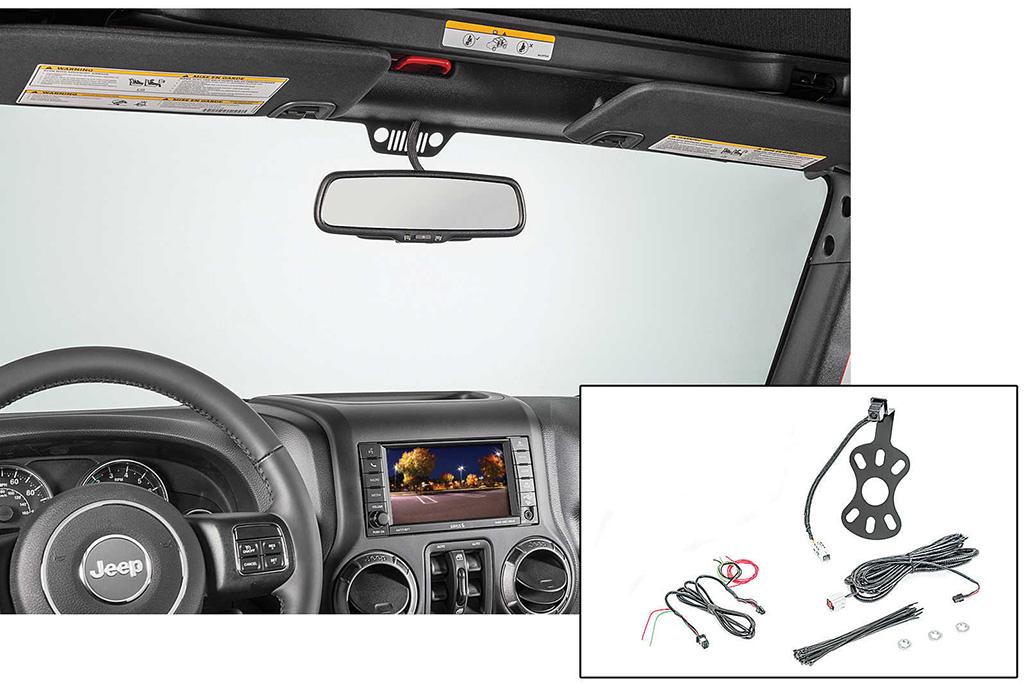 While the upright design of the Wrangler does help with visibility, it's still easy to back over things if you're not paying attention. This simple kit to install a backup camera on your Jeep uses either the navigation-equipped radio or replaces your rearview mirror with a new screen-equipped unit. It's not cheap, but if it helps prevent an accident, it's worth it.