For World Music Day, Our Cars and Choruses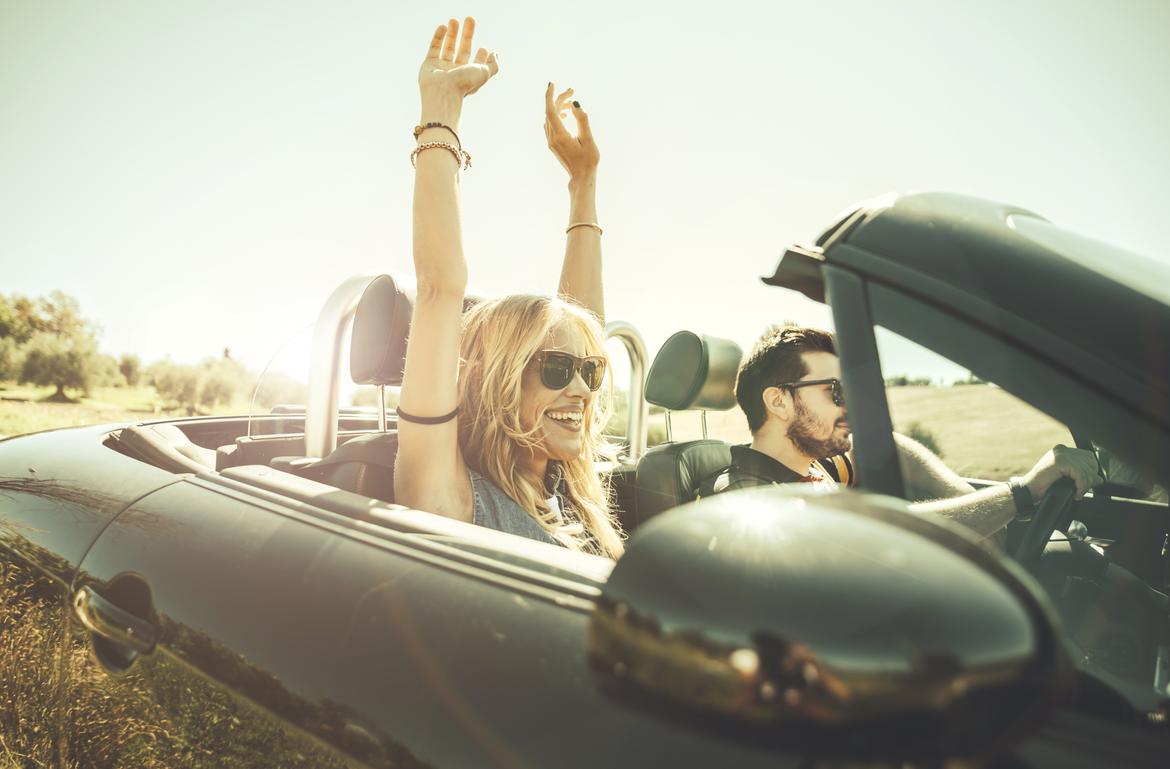 CARS.COM — Of history's great combinations — peanut butter and jelly, campfires and marshmallows, Statler and Waldorf — few spark the imagination quite like cars and music. We've naturally always got autos on the brain here at Cars.com headquarters, but on World Music Day, it's impossible not to think of the pair together.
Related: Cars.com Staff Dreams Karaoke Matchups
Rather than the usual staff poll of our favorite songs with cars in them, however (because we know how often you've seen "Little Red Corvette" on one of these things), we went a little more open-ended and sought songs that evoke a specific automotive association. The answers were both eclectic and personal; take a look below to see for yourself ...
Gonna have to say Simon & Garfunkel's "Mrs. Robinson." Anytime I hear it, I envision Benjamin blasting through the hills of Northern California in his 1966 Alfa Romeo Spider 1600 Duetto, racing to get to Elaine to stop the wedding — never mind that the sound editor gave it the voice of a Ford 289 V-8, or so it sounds like. — Aaron Bragman, Detroit bureau chief
The Cadillac Escalade has deep ties to hip-hop, but the song it brings to mind for me came out before the big luxury SUV was introduced in 1999. The Notorious B.I.G.'s "Mo Money, Mo Problems" seems to be an apt musical analogue for the Escalade, not only because it's expensive — it also finds itself at the bottom of Consumer Reports' 2016 10 Least Reliable Cars list. — Brian Wong, Los Angeles bureau chief
For me, Queen's "I'm in Love With My Car" always evoked high-performance cars and the guys that worked on them. When I learned to drive in '76 and a year after the song was released on "A Night at the Opera," I knew a lot of gearheads who loved their cars and hard rock, and nothing else mattered. A roaring engine from Roger Taylor's then-current ride — an Alfa Romeo, heard in the end of the song — completes the hard rock anthem with youthful energy and swagger. — Paul Dolan, visual designer
Chevrolet Camaro/"Wishlist" and Mercedes-Maybach S600/"Clique"
"Wishlist" by Pearl Jam, 1997 Chevrolet Camaro, because that's what I drove when this song was new, and it evoked imagery I could specifically relate to literally and emotionally: "I wish I was a messenger and all the news was good/I wish I was the full moon shining off a Camaro's hood."
Also, "Clique" by Kanye West, Jay-Z and Big Sean: Mercedes-Maybach S600, because it's just a dope song: "Yeah, I'm talkin' business, we talkin' CIA/I'm talkin' George Tenet, I seen him the other day/He asked me about my Maybach, think he had the same/Except mine tinted and his might have been rented." — Matt Schmitz, senior news editor
Muscle Cars/Bruce Springsteen
Cars and Bruce Springsteen ballads go together like the Boss and Miami Steve. A longtime Springsteen fan (Is there any other kind?), I've conjured all kinds of cars listening to his music, but the ones that come to mind most often are muscle cars from the 1960s and '70s. So, when I listen (OK, sing along) to "Racing in the Street," "Thunder Road," "Backstreets" or "Fire," I see Chevrolet Chevelles and Camaros, Ford Mustangs, Pontiac GTOs and Dodge Chargers (the second car I ever owned, and yes, it earned me a speeding ticket on Chicago's famed Lake Shore Drive). — Jen Burklow, assistant managing editor
"Down With the Sickness" by Disturbed pairs with the original Smart ForTwo. One of the worst songs of the 2000s meets one of the worst cars of the 2000s. — Kelsey Mays, senior consumer affairs editor
Chuck Berry's "Maybelline" and her Caddy Coupe de Ville come to mind — one of his many odes de Cadillac from a man who loved his cars. His mint 1970s all-red Eldorado convertible is on display at the Smithsonian's National Museum of African American History and Culture. He drove it on stage once for a show at the Fox Theatre in St. Louis, where he'd been denied admission as a kid. — Fred Meier, Washington, D.C., bureau chief
Music that evokes a strong image of a vehicle? My list goes on, from Howlin' Wolf's "Cadillac Daddy" to Galaxie 500 to the Ferrari Boyz. What came to mind first today, though, was Titus Andronicus' "The Battle of Hampton Roads." Amid a 14-minute indie-rock epic closing an album blending post-adolescent frustration with recurring Civil War themes (it's easier just to listen to it), Patrick Stickles slips in a lyric about "peddling hate out the back of a Chevy Express." It's one of those lines that confirms what you didn't realize you already knew: Nobody in the touring life drives a Mercedes-Benz Metris. — Patrick Masterson, copy editor