Ford Asks Students to Bring Social Media to Sync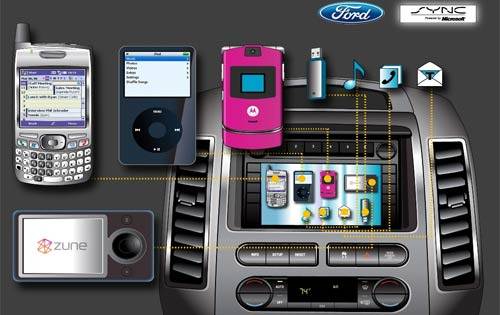 The project, American Journey 2.0, will give students unlimited access to a developmental operating system where they can test Ford programs. This will allow the automaker to figure out how to add social media experiences to its popular Sync communications and entertainment system.
Does this mean Facebook will pop up on your windshield at the push of a button? Not quite. Ford wants to see how young people will use a car's technology to communicate and share information with the outside world. What form this will take remains to be seen (OK, Facebook Windshield is still a possibility).
Students will have a six-week beta test of a prototype software platform followed by the development of a new in-vehicle connectivity platform that will experiment with new applications and connection capabilities.
Divided into teams, the students that win will see their ideas implemented in a Ford Fiesta, which will then become a part of a larger marketing strategy.
Ford based this idea off of Microsoft's "Millennials in Automotive Survey 2009," which found that 77% used social networking sites with 64% visiting them daily. When millennials make up 28% of the driving population next year, Ford thinks it will be important to start building on their affinity for social media.
The automaker already has used social networking strategies to market the Fiesta and Fusion.
Students Help Ford Bring the Clouds to Cars (Autopia)