From Magenta to Melon: Our Least Favorite Car Colors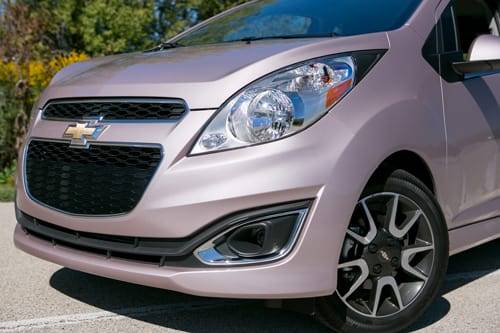 When Chevrolet recently announced a magenta-colored version of its Sonic compact car, it was met by a collective groan from the Cars.com editorial staff. Don't get us wrong — we love a well-placed splash of color every once in a while, but most of us put the Barbies away years ago. Unfortunately, Chevrolet isn't the worst offender. I polled the staff and they came up with an impressive list of eye sores.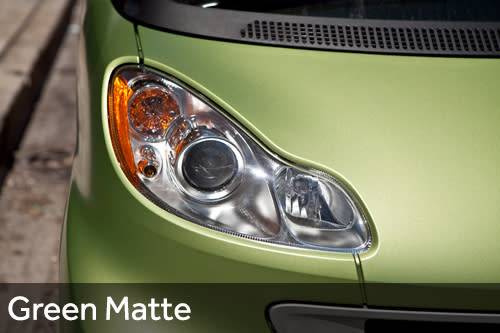 Joe Bruzek, editor: 2012 Smart ForTwo in Green Matte
The 2012 Smart ForTwo's matte green exterior and nugget size made it look like the ForTwo just slimed out of someone's nose. I'm glad to see the color isn't available for 2013.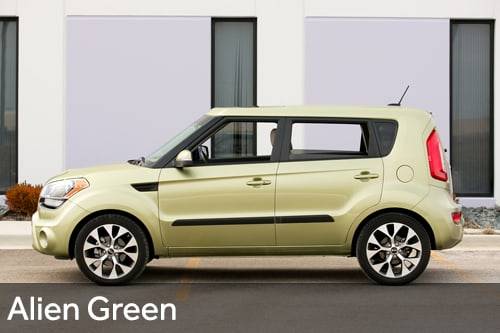 Jen Burklow, copy editor: 2012 Kia Soul in Alien Green
Quite simply, it alienates me. There are so many prettier, cooler shades of green.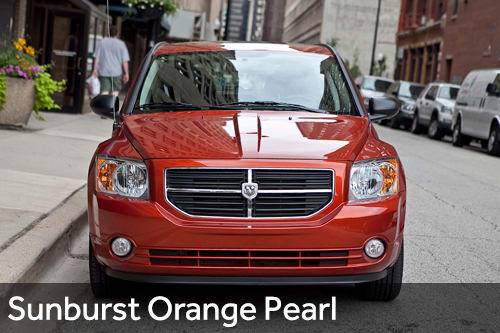 Jennifer Geiger, news editor: 2009 Dodge Caliber in Sunburst Orange Pearl
I shudder each time this garish hatchback catches my eye. I can't, however, say if the reaction is in response to remembering how it drives or the color's eyeball-searing ugliness.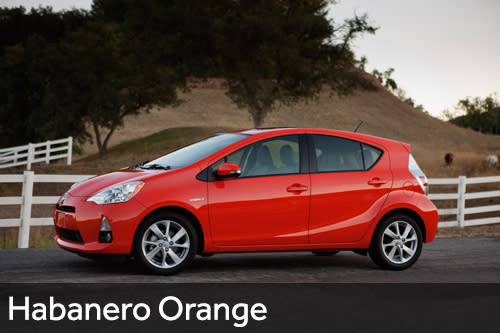 David Gronlund, multimedia coordinator: 2013 Toyota Prius c in Habanero Orange
Aka construction-zone camouflage. It looks less blinding on a computer screen, but in person on a sunny day this car is ugly and dangerous. I could swear the light it reflects burns my eyes more than direct sunlight. Either that or my polarized sunglasses are in need of retirement. I'm all for individuality and fun car colors, but this is a bit bright and a bit much.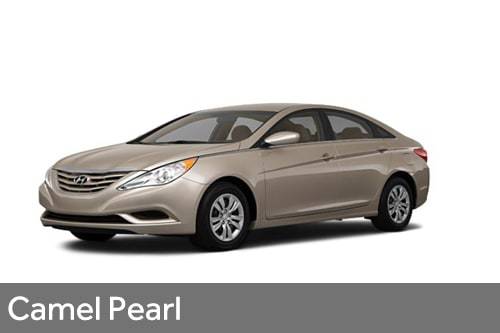 William Jackson, senior editor for research and production: 2011 Hyundai Sonata in Camel Pearl
The color hides dirt well, but as a consequence, the car never really looks clean, either. And it's just such a dull color. If I bought a car that color, it'd be a sure sign that I'd just given up. On everything.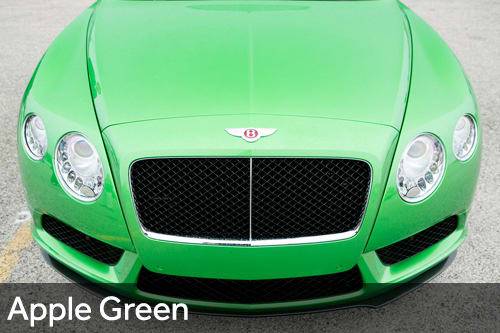 Matt Schmitz, editor: 2013 Bentley Continental GT Speed in Apple Green
This metallic green reminds me of a Charms Blow Pop in sour apple. I suppose if you have $300,000 to spend on a car then you can make it as gaudy as you want to, but that color green screams new money, which to me defeats the purpose of rocking a Bentley.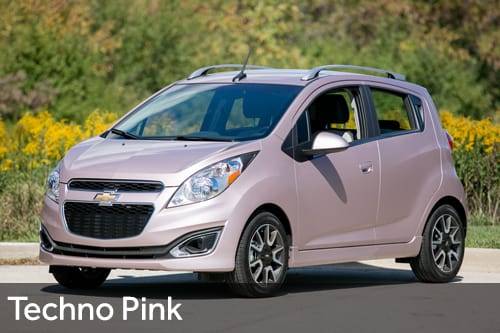 Evan Sears, photo editor: 2013 Chevrolet Spark in Techno Pink
How about the gross off-pink color that came on our Spark last year? According to Chevy, it's called Techno Pink. To me, it looks like pizza-and-wine vomit — not that I have any clue what that looks like.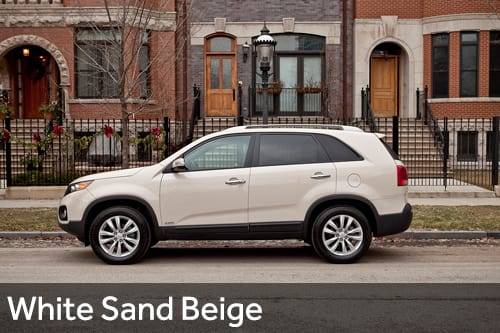 David Thomas, managing editor: 2011 Kia Sorento in White Sand Beige
Our multimedia department was saddled with shooting one of the most unappealing exterior colors ever to grace the Cars.com offices. Under most conditions, it looked like Silly Putty. It was not a flattering color on a car this size — or any size, for that matter. After seeing the Sorento in other colors and also testing a dark gray model, I'm positive that the Sorento can look great … in any other color.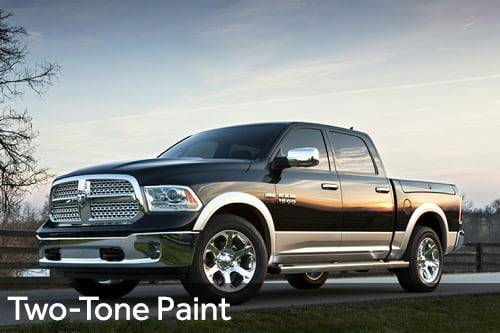 Mark Williams, PickupTrucks.com editor: 2013 Ram 1500 with two-tone paint
I know Ram is trying to offer a premium look, but I can't get past how bad the two-tone paint scheme looks, even with all that bumper, grille and side mirror chrome plating. No amount of pretty sunset light can take away the contrasts and color conflicts. Put it all together and it's something that looks like prime rib but is only made out of spices.
Kristin Varela, Chief Mom: 2012 Nissan Murano CrossCabriolet in Caribbean Pearl
It's the same color as those bizarre fleshy blind fish that live in sunless underground cave pools. Looks weird in nature, and even weirder on a car.
What color makes you wonder "what were they thinking?" Tell us in the comment section below.
Related
Natural is in For Car Colors
Can Choosing the Wrong Color Lower Your Resale Value?
BMW's Matte Paint Requires Sharp Attention