Gas Price Rise Forecast Despite Continued Weekly Declines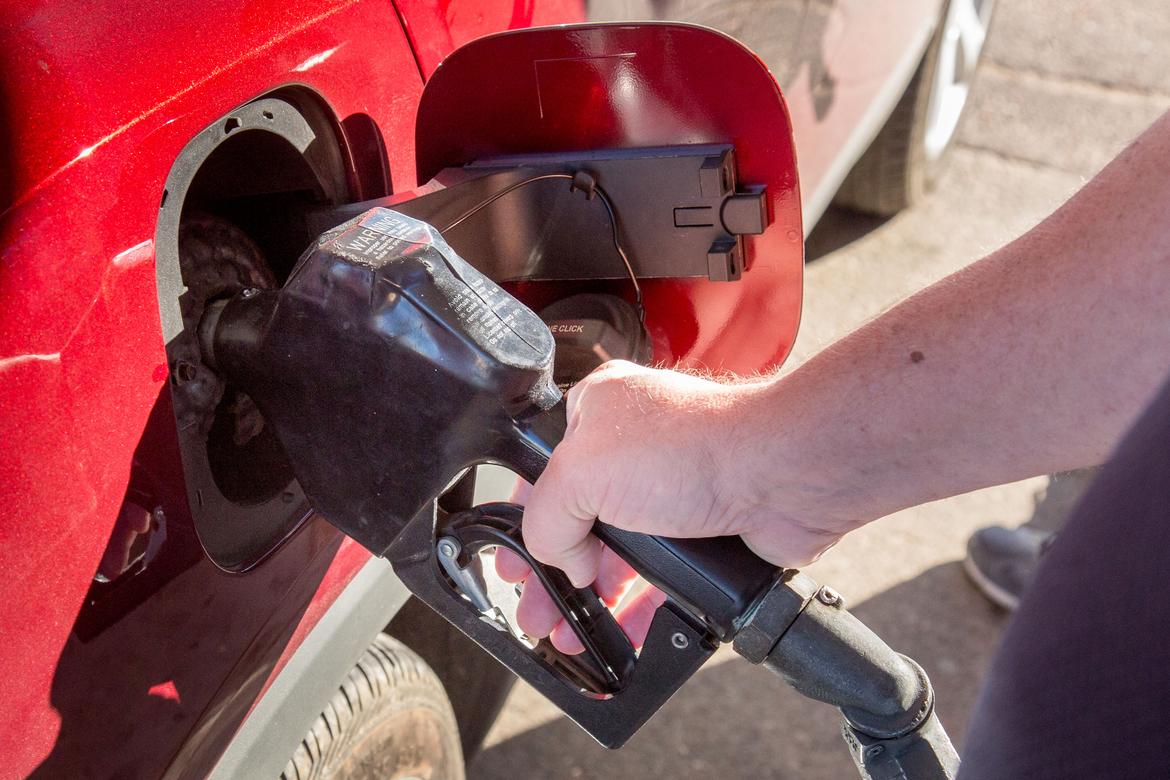 CARS.COM — The national average for a gallon of regular gasoline dipped another 4 cents the past week, though motorists in some states saw double-digit increases at the pump and global oil prices showed signs of breaking out of a recent slump. The AAA Daily Fuel Gauge Report on Thursday said the national average for regular gas was $1.82 a gallon. It has been below $2 for four weeks while the average price for regular remained above $2 in only 10 states and the District of Columbia.
Related: More Fuel-Efficiency News
Oil prices have rebounded in recent days, and if those increases were to stick, motorists could expect higher pump prices in a week or two as the more expensive oil trickles down through the system. Last week U.S. oil was trading at less than $28 a barrel - a nearly 12-year low - but Thursday it was up to about $34. In addition, gas prices typically start to rebound in February or March.
Still, AAA said the global market is still saturated with oil, with supply easily outpacing demand, so the oil-price rally may not last.
"This shift is likely the result of trading volatility and is not attributed to any correction in the imbalance between supply and demand," AAA said in a release. "Market fundamentals remain unchanged and a 'lower-for-longer' sentiment is beginning to prevail amongst speculators."
GasBuddy.com analyst Gregg Laskoski agreed, saying in a blog post: "For the near term we'd have to believe that $20 crude (oil) is a more likely arrival before $40. If the current supply glut was a ship, her name would be 'Lower for Longer,' and like all ships her size, she'll take a very long time to turn around."
Pump prices continued to fall in many parts of the country this week, but in the Great Lakes states - where prices tend to be more volatile - gas jumped back up by double digits, erasing a portion of recent declines. Since Monday, average prices have climbed 12 cents in Michigan, 14 cents in Indiana and 15 cents in Ohio. Those states were among the biggest losers last week, with each recording price drops of more than 15 cents.
Oklahoma had the lowest average for regular at $1.54, followed by Missouri at $1.54 and Alabama, Arkansas and Kansas at $1.60, according to AAA. (Prices fluctuate throughout the day and could change.)
Hawaii had the highest average at $2.64, followed by California at $2.62 and Alaska, $2.45. Pump prices fell by 10 cents the past week in California, which had been home to the highest prices in the nation through much of January. As recently as a month ago, motorists in the Los Angeles area were paying more than $3 for regular, but the average price Thursday was down to $2.78 a gallon. That is still 32 cents more than a year ago.
Diesel fuel prices continued to retreat, falling 5 cents the past week to $2.07. Diesel is 75 cents cheaper than a year ago. In contrast, regular gas is 22 cents cheaper and premium gas, at a national average of $2.34, is 10 cents cheaper.