GM Experiments With Free Car Insurance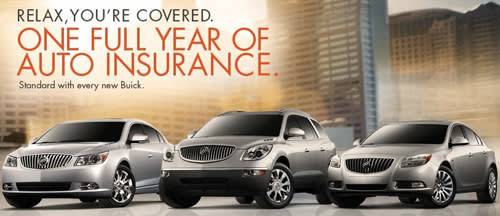 GM and MetLife are teaming up to offer one year's worth of free comprehensive car insurance to car buyers in Oregon and Washington.
The insurance, which is issued through MetLife, includes standard liability coverage as well as coverage for uninsured motorists, which is the basic coverage required in Oregon; Washington doesn't require uninsured coverage. On top of that, the insurance policy includes underinsured coverage, collision and comprehensive coverage for car damage.
The promotion could save buyers thousands of dollars, depending on their age and other lifestyle factors. The average premium paid in Washington this year was $1,463; in Oregon it was $1,187, according to carinsurance.com.
To take advantage of the promotion, car shoppers must buy a new 2010, 2011 or 2012 Chevrolet, Cadillac, Buick or GMC and must be a resident of Oregon or Washington with a valid driver's license. The promotion ends Sept. 6.
It's an interesting experiment. The offer can be considered a typical incentive like a warranty, and it removes an obstacle before buying a new car and leads people to an insurance partner, benefitting the two companies.
Continue reading below for more details on the insurance coverage:
Standard Liability Coverage Package
Bodily injury and property damage liability: $100,000/$300,000/$50,000
Personal injury protection (Oregon only): $15,000 per person 
Personal injury protection (Washington only): $10,000 per person 
Uninsured/underinsured motorist (Oregon only): $100,000/$300,000/$50,000 
Underinsured motorists (Washington only): $100,000/$300,000/$50,000 
---
Standard Physical Damage Coverage Package
Comprehensive: (other than collision) $500 deductible 
Collision: $500 deductible