GM Plant Shuts Down Over Japanese Parts Delay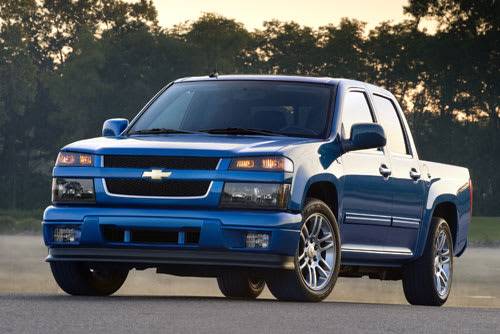 We have just received the first official word from a U.S.-based automaker that the aftereffects of the Japanese earthquake and tsunami could significantly alter production here.
General Motors announced it would suspend production at its Shreveport, La., assembly plant — where the Chevrolet Colorado and GMC Canyon small pickup trucks are made — for the week of March 21.
The specific parts that are causing the shutdown weren't released, but the two trucks feature a five-speed manual transmission produced by Aisin, a major transmission supplier based in Japan.
Other U.S. plants have canceled overtime shifts but haven't suspended all production.
The pipeline of parts to the U.S. relies on shipping across the Pacific Ocean. We may start seeing the incoming parts simply not showing up and disrupting U.S. operations.
The Shreveport plant is scheduled to be shut down in 2012 as part of GM's restructuring plans, and the two trucks made there see minimal sales. As of March 1 there was a 58 day supply of the Chevy Colorado and 58 day supply for the GMC Canyon. The industry average was 60 days as of March 1.