GM To Cancel 1,100 Dealer Contracts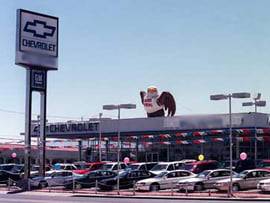 Yesterday, Chrysler alerted 789 of its franchises that they would be terminated. Many of those stores sell other brands and will continue to operate. Analysts say, however, that the GM network doesn't operate in the same way, and the majority of the affected dealers will likely go out of business.
While GM says these stores could operate through spring of 2010, it's possible they could go out of business long before their contracts expire.
According to the National Automotive Dealer Association, the average number of employees at a GM dealership is 52.
GM will announce its formal plans later today.