GM to Replace Ignition Keys on Certain New SUVs, Pickup Trucks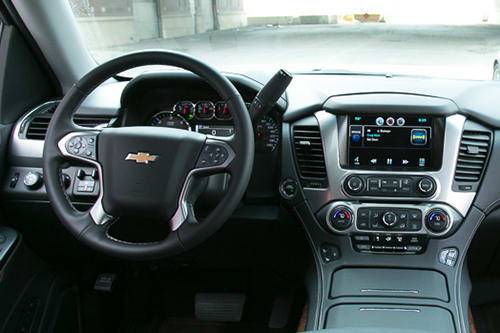 GM will replace the ignition keys in its redesigned full-size SUVs and pickup trucks with a smaller key. The company issued a safety bulletin on Nov. 6 because the automatic transmission's column shifter can inadvertently move the key out of the "run" position if it bumps into it during shifting. Affected models include the 2014 and 2015 Chevrolet Silverado pickups, the related 2015 Chevrolet Suburban and Tahoe SUVs, the 2014 and 2015 GMC Sierra pickups, and the related 2015 GMC Yukon and Yukon XL SUVs.
Related: GM: 58 Percent of U.S. Cars in Ignition Recall Are Fixed
It sounds like another ignition-related problem for an automaker that's seen more than half of the 26.8 million cars recalled in the U.S. during 2014 stem from such issues, but this is much less serious. For starters, it's not a recall. The condition occurs only if you adjust the steering column to its highest point, apply the brakes and move the column shifter between gears — presumably while the car is stopped — so GM maintains it isn't a safety problem. For any owners who experience the issue, dealers will replace the key with a smaller design that doesn't bump the shifter.
GM did not specify a total number of affected vehicles, but models with the optional keyless access and push-button start aren't affected.
The bulletin "was sent from GM to dealers to be able to answer customers who might come in with this issue," spokesman Alan Adler told us in an email. "It results from a sequence of events … which GM did not determine to add up to a safety issue, hence there is no target population per se."
Cars.com photo by Evan Sears