GM Will Insure Loaner Cars for Ignition-Switch Recall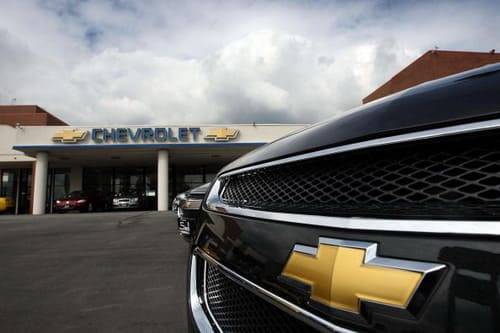 It didn't take long after GM said it would furnish loaner cars for owners of the 1.6 million recalled small cars — 1.37 million of them in the U.S. — with faulty ignition switches that we wondered whether the automaker would insure all those drivers. It's a significant need: GM CEO Mary Barra told reporters Tuesday that the automaker may not have enough replacement parts for all 1.6 million cars until October. That means some owners may have to wait more than six months before repairs are made.
More on GM's Ignition-Switch Recall
If you opt for the loaner, that's a lot of time behind the wheel to be underinsured. Remember, a typical collision policy on your personal car insurance policy only covers up to the value of your own car, which puts you at a higher risk in a loaner vehicle. "Even if the owners of recalled GM cars have collision insurance, coverage is typically limited to the value of their own cars," Des Toups, managing editor at CarInsurance.com, told us. "That is, if you drive a Cobalt worth $7,000 and the dealer lends you a new Cruze worth $18,000, your collision coverage would only pay the value of the Cobalt."
GM's solution? It will cover the extra insurance.
"We will cover additional costs/insurance for under-insured drivers," GM spokesman Jim Cain wrote in an email to Cars.com. The automaker will also cover the extra insurance fees for drivers younger than 25, Cain said, though it may require parent or guardian approval in some states.
The Detroit News reports GM is tapping Avis, Hertz and Enterprise to fill loaner needs during the recall. Many credit cards include complementary insurance for rental cars, but only if you pay for the rental on said card. It's unclear what happens if you only put down a refundable credit card deposit. That's what two Chevrolet dealerships we called said owners of recalled vehicles who wanted a loaner would need to do.
Fortunately, that could be a moot point.
David McNew/Getty Images News/Thinkstock