GMC Granite Concept Up Close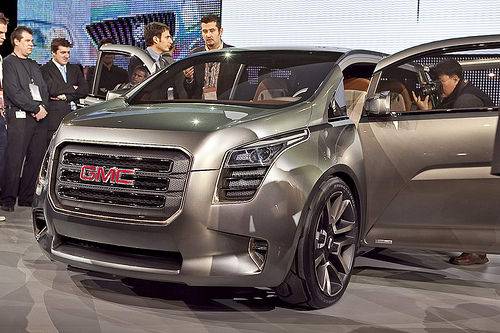 The Granite, a sort of trucklike hatchback, would be GMC's smallest model by a fair margin if it ever gets produced. GM calls the styling "urban industrial design," a description that conjures up a Scion xB taking sixth-period Welding 101. Either way, the Granite carries better execution than the butch-looking Terrain's: A scaled-down grille fits the car without taking over its face, and the tail has xB-like packaging. Clever.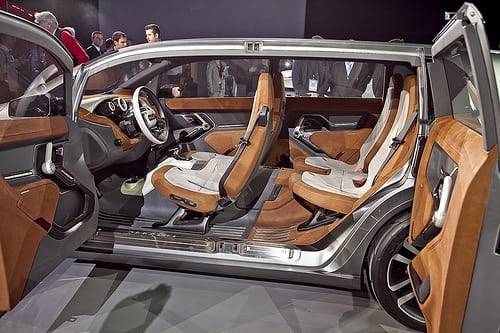 If an eventual production Granite stays true to the concept, it should prove quite livable — unlike the conceptish Camaro on sale today, whose sightlines make a Mustang feel like a Camry. The Granite's cabin, off-limits at the show but open for a look, seems roomy, with a roofline that doesn't impose on either row's headroom. There won't be a lot of cargo room behind the second row, but narrow C-pillars and a decent-sized rear window mean rear sightlines out the back should be OK.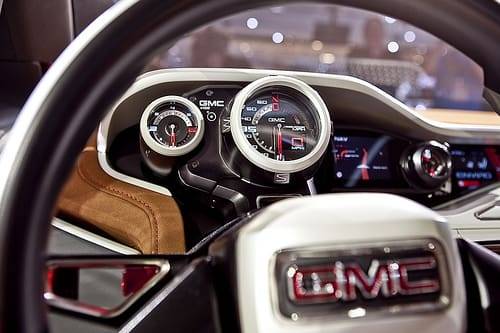 There's a good chance GM will give the Granite a greenlight, which begs me to wonder how fans of GMC trucks will regard it. After all, Jeep did certain damage to its off-road reputation with the Dodge Caliber-based Compass.
GM hopes for better. "I hope you're not comparing this" to the Compass, design chief Ed Welburn laughed. He echoed the concerns of alienating a base, but said he thinks the Granite's design should keep GMC faithful happy.
The proof is in the pudding. Jeep or not, the Compass was a weak car. If a production Granite proves competitive, it should go a long way toward silencing the naysayers.