Got Pets? These Products Make Travel Easier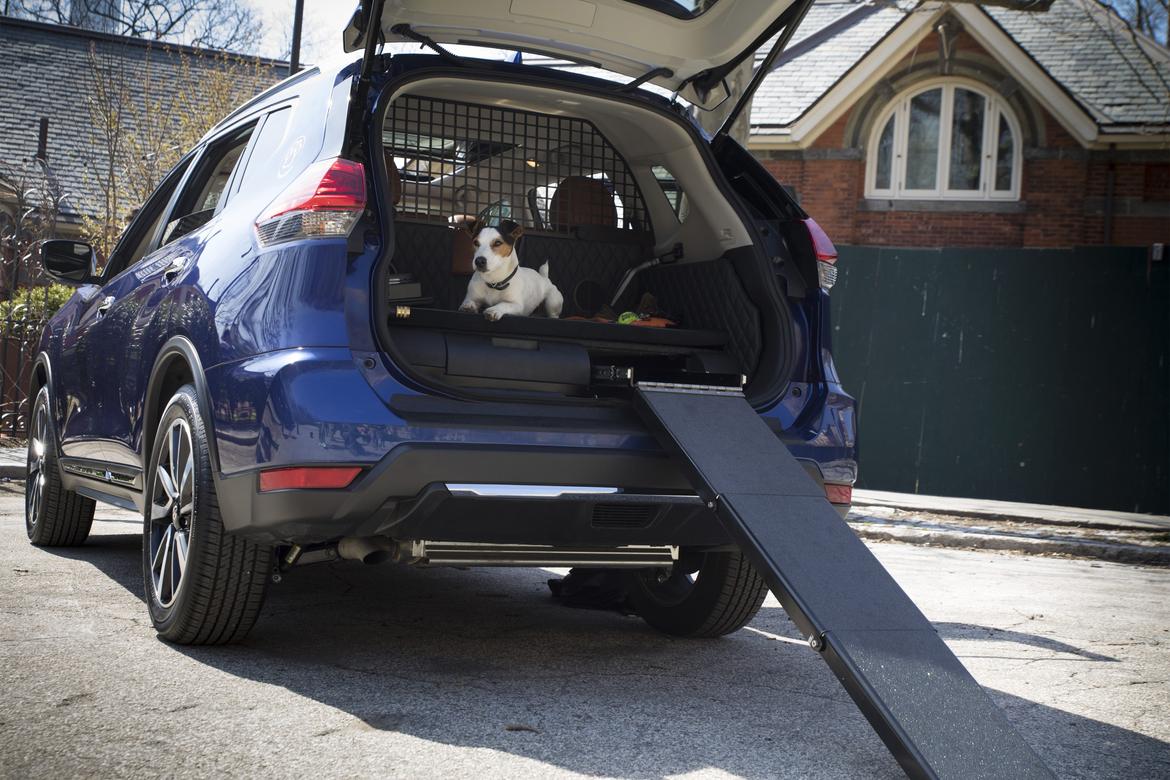 CARS.COM — Dog owners are a breed of car buyer unto themselves. Not only must their vehicles haul people and cargo, the vehicles also must be dog-friendly and dog-durable. In honor of National Pet Week, running through Saturday, we're looking at products, like cargo liners, that will help pet owners protect their vehicles from their pets.
Related: Five Favorite Automaker Pet Accessories
Let's start with the ultimate pet vehicle: the Rogue Dogue SUV concept that Nissan unleashed at the 2017 New York International Auto Show. With its canine-centric amenities, the one-off Dogue offers several features that keep a dog from trashing the compact SUV. Among them: built-in non-spill food and water bowls, a slide-away dog ramp, a 360-degree dog shower with 10-gallon pressurized water reserve, an integrated dog hair dryer, easy-to-clean interior materials, a removable pet partition and a harness clip. Nissan says it would be possible to make this a production vehicle; here's hoping!
Until then, here's a sampling of other products that can protect your car, truck or SUV when traveling with pets. They can be found on Amazon, Orvis and pet-focused websites such as Chewy, Solvit and K&H Pet Products.
Seat Covers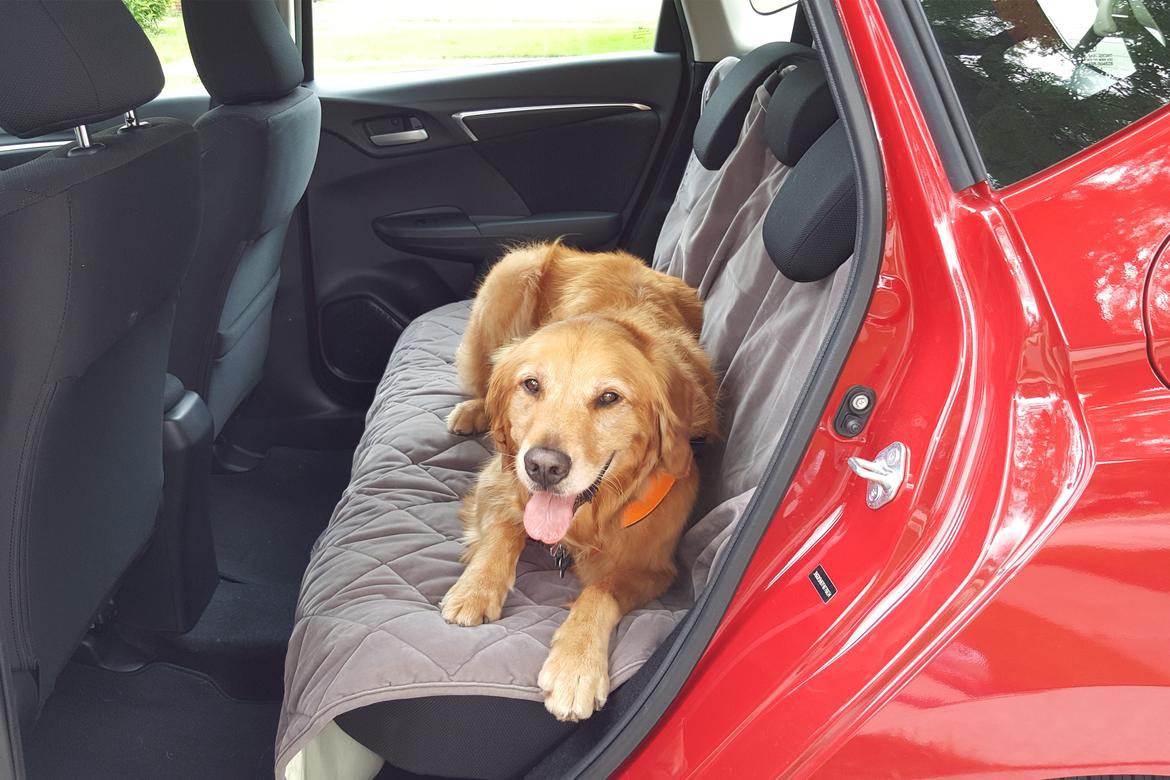 Seat covers protect leather seats from scratches and cloth seats from stains, hair and dander. Look for one that's durable with waterproof or water-resistant and non-slip backing material to help keep it from sliding. You'll also want one with straps that secure it to the head restraints and that has openings through which you can access the seat belt stalks. Those slits will let you secure whatever travel harness your pooch uses or allow human passengers to buckle up. Many of these covers also have straps that go under the seat bottom or handles that fit between the seat bottom and seatback to help keep them in place.
Cargo Liners
K & H Pets, WeatherTech cargo liners; Manufacturer images
If the cargo area is your preferred location for transporting your furry friend, then cargo liners might be your best bet. You can choose between cloth and rubber cargo liners.
Cloth cargo liners should be water-resistant and attach to the seatback to keep them in place. Look for liners that also protect the sides of the cargo area and create a lip for containing liquids. Liners with cushioning will make the area comfier for your pup.
If you're looking for a waterproof liner for your cargo compartment, choose a rubber cargo liner. A rubber liner with a lip is a waterproof option that contains spills and other messes and offers the most protection for carpeted cargo areas in SUVs. You should be able to remove it easily for hosing down. A washable dog mat or bed will make laying on the liner more comfortable for your dog.
Most automakers make liners for the cargo areas of their vehicles, so check their websites. If you are looking for custom cargo liners, check out WeatherTech or Husky Liners, where you can order a cargo liner to fit your vehicle. Whatever option you choose, cargo liners are easy to remove when transporting other cargo.
Ramps and Steps
Orvis ramp and bumper step; Manufacturer images
Ramps not only make it easier for dogs to get into vehicles, they protect a car's paint from scratches that result from a leaping dog missing its mark. Look for sturdy, foldable ramps with a non-slip surface for the dog to walk on.
Ramps not only make it easier for dogs to get into vehicles, they protect a car's paint from scratches that result from a leaping dog missing its mark. Look for heavy-duty, foldable ramps with a non-slip surface for the dog to walk on.
An alternative to ramps are steps, and they come in several forms. The most car-friendly are foldable pet steps that you put on the pavement next to a vehicle's rear bumper or side door, and step platforms that fit into a vehicle's hitch receiver.
Car Door Protectors
K & H Pets, Orvis door protectors; Manufacturer images
Does your dog like to rest its paw or face on armrest of the passenger door? Car door protectors will keep the interior safe from scratches and drool. Plastic tabs on these cloth protectors tuck into the window well; many come with storage pockets for water bottles, leashes and poop bags. Some manufacturers offer waterproof options.
Oooh, Oooh, That Smell ...
Don't forget to dangle an air freshener from the rearview mirror. Few things are more fragrant than a wet dog in an enclosed space. Although, if Fido has been skunked on a foray in the woods, all bets are off.
For more on pet accessories and ways to keep them safe, check out the video below.
Cars.com's Editorial department is your source for automotive news and reviews. In line with Cars.com's long-standing ethics policy, editors and reviewers don't accept gifts or free trips from automakers. The Editorial department is independent of Cars.com's advertising, sales and sponsored content departments.