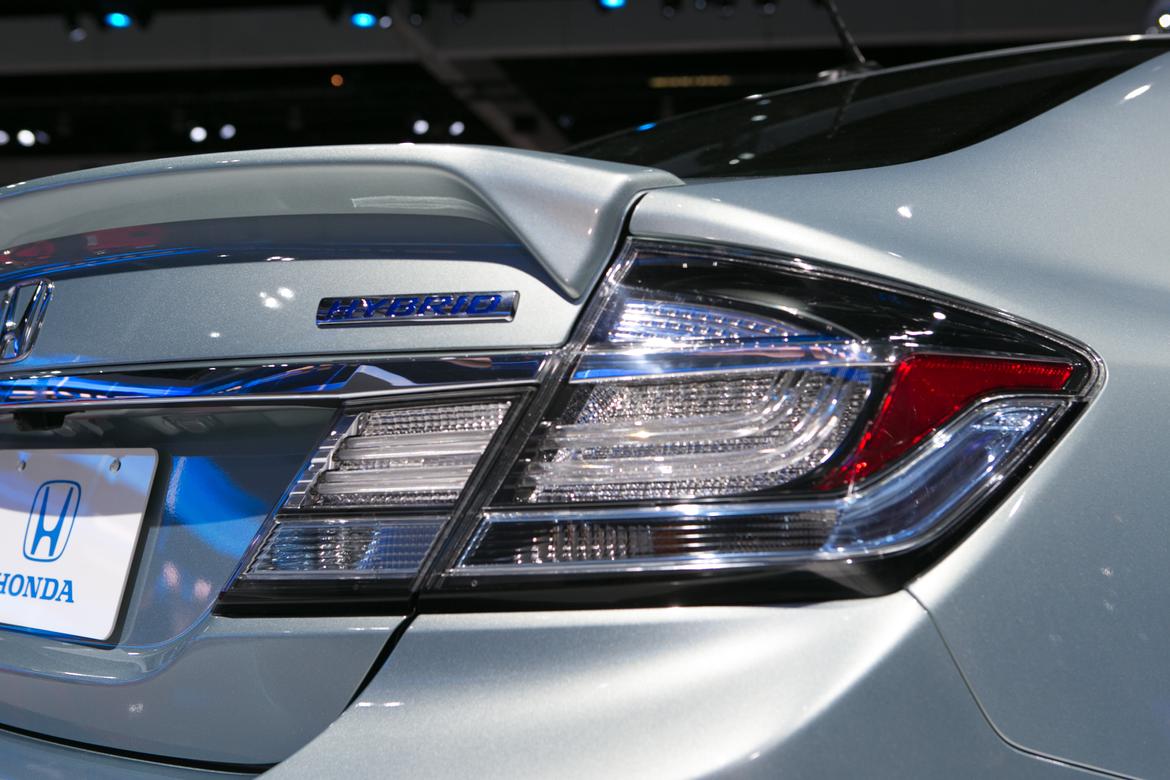 Amid continued sluggish sales, Honda announced today that it is stopping production on two vehicles in its fuel-efficient lineup: the Civic Hybrid and Civic Natural Gas. Both will disappear after the 2015 model year.
The announcement came in a statement from the automaker touting continued improvements in the fuel economy of its non-hybrid, non-alternative-fuel lineup, notably the 10th-generation Civic, expected to arrive in the fall boasting Honda's first turbo engine and fuel economy above 40 mpg; that's compared with the Civic Hybrid's 44/47 mpg city/highway rating.
Related: Research the 2015 Honda Civic Hybrid
"Due, in part to this ability to advance fuel economy through conventional engine technology, the Civic lineup will no longer include a hybrid or natural gas model, as we will discontinue both of these products with the end of the 2015 model year," said John Mendel, executive vice president for Honda's automobile division, in the statement.
Mendel said that, despite Honda's historical commitment to compressed natural gas technologies as a fuel-efficient alternative, the market continues to be hampered by limited infrastructure for refueling and low consumer demand. Earlier this year, Forbes reported that the Japanese automaker had sold only 751 Civic Natural Gas units the previous year, a 65 percent dip compared with the year before and some of the model's lowest figures since its 2008 introduction. Likewise, the Civic Hybrid accounts for only a small fraction of overall Civic sales.
Honda will continue to offer the Accord Hybrid; the new version will debut in early 2016, and Honda says it'll be more efficient than the previous version. The Accord will not offer a plug-in version, though Mendel noted plans to launch a new dedicated plug-in model, in addition to a new fuel-cell model.