Honda's LaneWatch Camera Proves Favorite in Long-Term Fit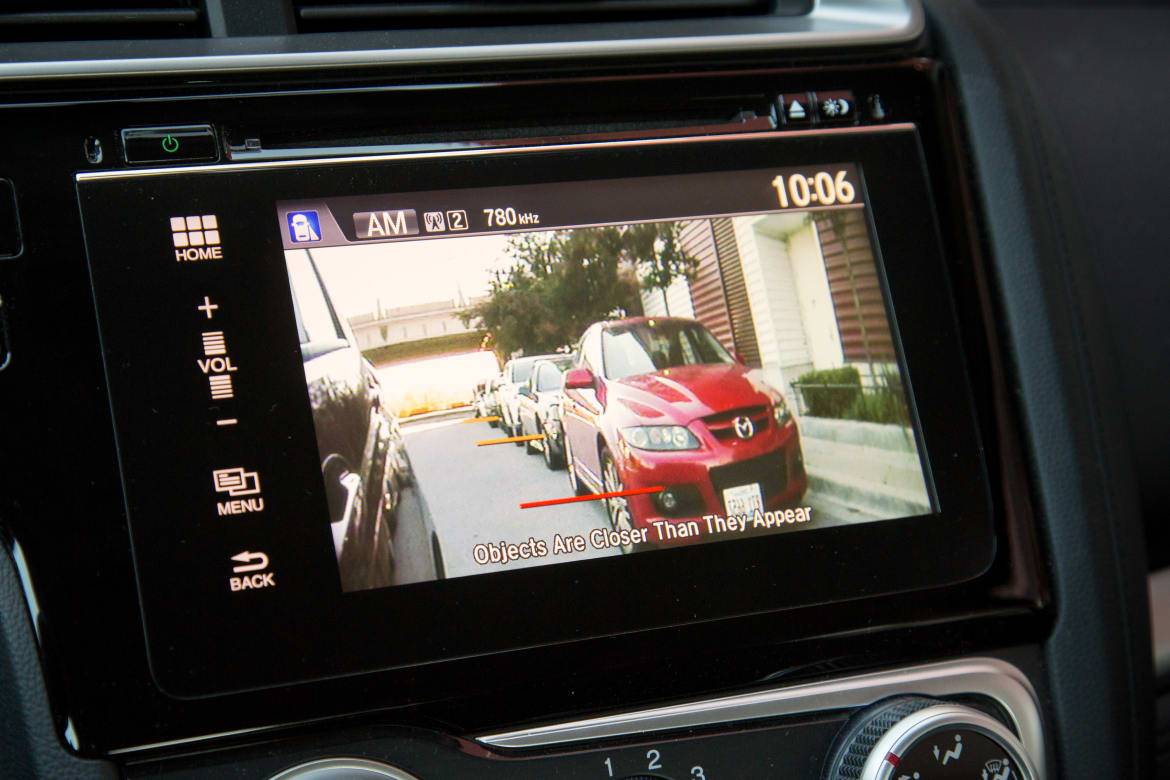 The Honda Fit EX is loaded with surprises, like the Honda LaneWatch system, standard in Cars.com's long-term Fit test car. A camera mounted in the passenger side mirror shows a live video of the Fit's blind spot, and any hiding cars, through a high-quality 7-inch media screen. LaneWatch is activated when the right turn signal is engaged or by pressing the LaneWatch button on the turn signal stalk.
Related: Follow our Long-Term Fleet
Honda says the feature's field-of-view is four times greater than a typical side-view mirror, though some editors were initially skeptical of its usefulness. We polled drivers six months into our ownership to see if Honda LaneWatch really does provide a useful alternative or supplement to the side-view mirror.
The resounding answer is, yes, LaneWatch has grown on many as a useful safety feature that not only helps display cars in the blind spot, but also cyclists and pedestrians. One downside, however, is the system's susceptibility to glare and distortion at night.  
Joe Bruzek, Road test editor
I never fully appreciated Honda LaneWatch until spending an extended period of time with the feature in our long-term Fit. In certain situations, I'll absolutely use LaneWatch instead of the side-view mirror when changing lanes, and feel very comfortable doing so thanks to the yellow and red reference lines showing when I've cleared a car or pedestrian.  
Jennifer Burklow, copy editor
I used both the passenger side mirror and LaneWatch when turning right, changing lanes and parallel parking. LaneWatch gave me an extra measure of confidence when changing lanes, especially at high speed, and it made it easy to get close to the curb when parallel parking. I found it was easy to use from the get-go.
Jennifer Geiger, assistant managing editor
When I first used LaneWatch, I thought it seemed more like a gimmick than a helpful safety feature to enhance vision, but I actually really like it a lot. I don't use it in place of the side mirror, but more as a double-check. It shows you a lot more than the side mirror, and even works at low speeds, which is great for turning in city traffic where pedestrians are crossing.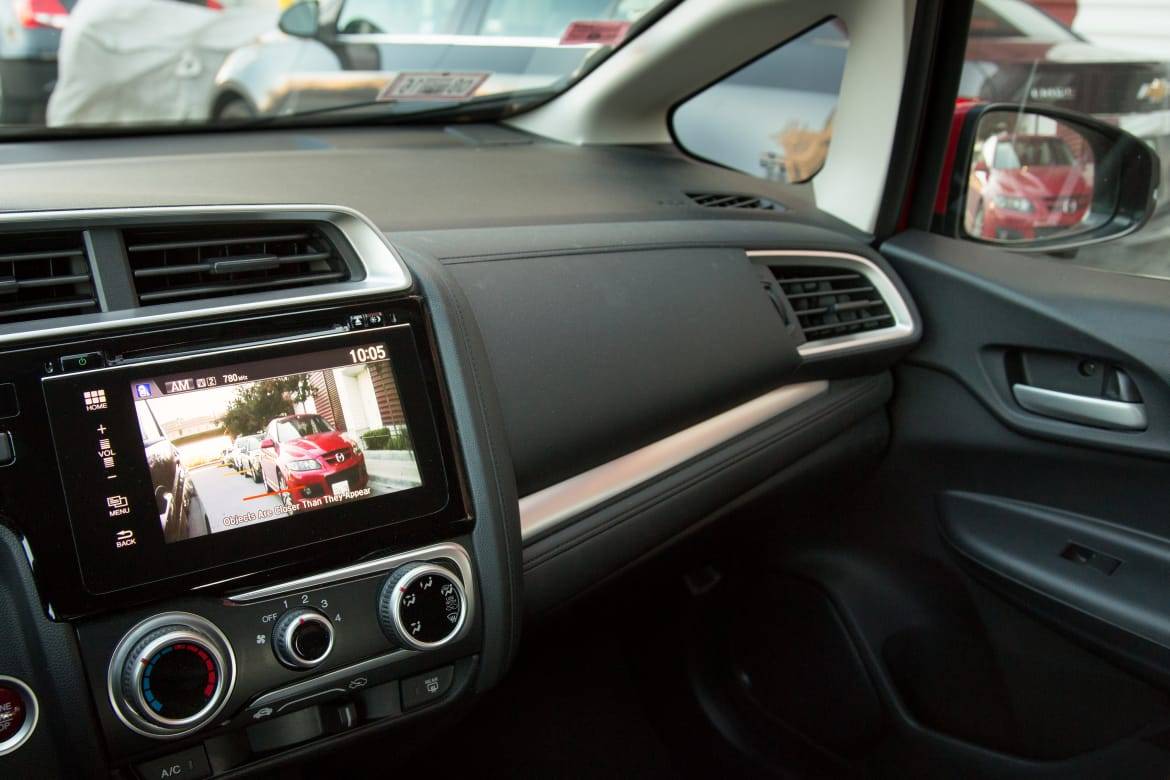 Mike Hanley, senior editor
I was skeptical of Honda's LaneWatch system, but after experiencing it for an extended trial in our long-term Fit, the system's benefits have become clearer. The camera's wide-angle view provides a more complete picture of what's happening on the right side of the car than a side mirror alone, which is helpful on the streets of Chicago where sharing the road with cyclists is common. However, the system loses a lot of its usefulness at night as it becomes much harder to decipher what you're seeing on the dashboard screen.
William Jackson, assistant managing editor
I use it and I love it. I check the mirror and the screen, and I find the screen offers a slightly better overall view. And I find when I drive the Fit in, and leave in another car that doesn't have the camera, I miss it. It's helped me spot cyclists in the city, and as someone who also bikes a lot, I wish more cars offered the system.
Jennifer Newman, assistant managing editor
I use LaneWatch as an alternative to the passenger-side mirror.
I've found that the LaneWatch system does a better job of showing me what's outside of the passenger-side of the car than the mirror. In the Fit, Pilot and other Hondas, the image projected on the multimedia system screen is vibrant and easy to read quickly. I especially like LaneWatch because it helps me spot cyclists coming up quickly behind me on the road, so that I don't cut them off when turning right.
Matt Schmitz, news editor
There's no doubt the Fit's LaneWatch function makes for safer, more confident lane changes. Once, while driving on a fast-moving expressway during the day, the camera revealed a vehicle hanging out in my blind spot that I had not seen in the side mirror, and I was grateful for the extra set of eyes. For me, nighttime use is a different story, however. On a very dark highway at night, I find the image in the multimedia screen to be a bit dim and murky, and headlights from a line of cars behind can sort of blend together into a disorienting blob of light, in which case I default to the side mirror to double-check before changing lanes
Joe Wiesenfelder, executive editor
I like this feature a lot. Much better than blind spot warning. In most cases BSW illuminates when the other vehicle is clearly visible in your properly adjusted mirrors (i.e., not a blind spot). What they're good for is if you're lazy and don't check your blind spot and signal to move into another car.
LaneWatch and a set of properly adjusted mirrors do the same thing — though unfortunately only on the right-hand side. If you do look at your side mirror, you see a vehicle.