'Hot Wheels' Report: Same Cars Being Stolen, But Fewer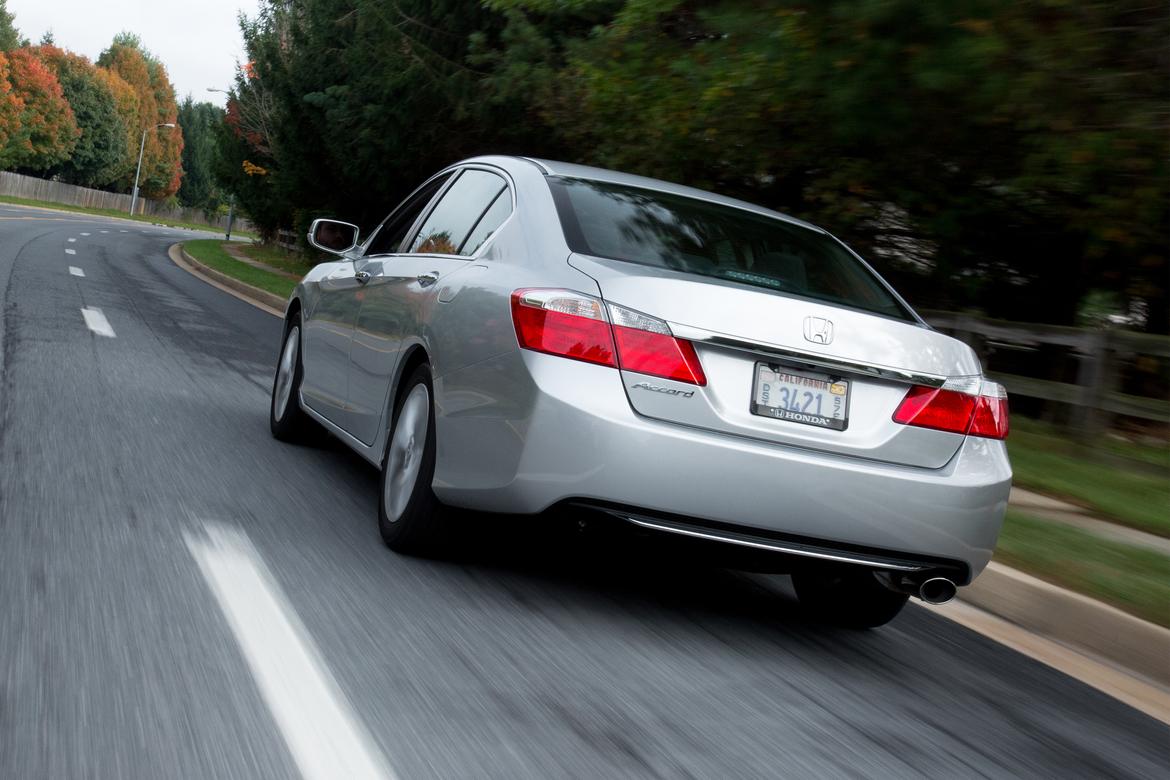 It must suck just a little to be the Nissan Maxima right now. You're coveted enough to sneak into the top 10 most-stolen cars in the U.S. for 2014, but you're still not as popular as the Acura Integra — which hasn't seen production since the year in which Stanley Kubrick set his space odyssey. No one wants his or her car stolen, but everyone wants to be wanted.
Related: Is Your Town a Hot Spot for Vehicle Theft?
After an absence, the Integra once again proved its perennial popularity with thieves by returning to the top 10 on the Des Plaines, Ill.-based National Insurance Crime Bureau's annual "Hot Wheels" list of most-stolen cars. The Integra, which Honda manufactured from the mid-1980s through 2001, posted 6,902 thefts in 2014 for a No. 9 finish, 316 thefts ahead of the 10th-place Nissan Maxima, but well more than 2,000 thefts behind the Nissan Altima at No. 8.
Apart from that, the rest of the latest Hot Wheels report looks pretty similar to last year's, albeit with generally fewer vehicles stolen as the number of auto thefts has dropped below 700,000, a low not seen in nearly half a century. That said, if you drive a Honda Accord or Civic, Toyota Camry or a Detroit-made pickup truck, your vehicle is still very much honored among thieves.
The Accord once again reigned supreme among hot cars, with 51,290 gone missing in 2014, good enough for first place but still a 5 percent dip from the previous year. Likewise, the Civic comfortably retained its second-place status with just less than 44,000 swiped, more than 1,000 fewer than in 2013. Full-size Ford pickup trucks, on the other hand, surged in popularity, with nearly 29,000 thefts — an 8 percent increase that displaced rival Chevrolet pickups from their No. 3 perch. Nearly 5,000 fewer Chevy trucks were stolen, relegating them to fourth place, while the Camry rounded out the top five with a slightly higher theft count of 14,605.
NICB's full top 10 of the most-stolen of 2014 is as follows:
1. Honda Accord, 51,290 stolen
2. Honda Civic, 43,936
3. Ford pickups, 28,680
4. Chevrolet pickups, 23,196
5. Toyota Camry, 14,605
6. Dodge/Ram pickups, 11,075
7. Dodge Caravan/Grand Caravan, 10,483
8. Nissan Altima, 9,109
9. Acura Integra, 6,902
10. Nissan Maxima, 6,586
In NICB's calculations, which it makes using info reported by law enforcement agencies from across the nation to the National Crime Information Center, analysts also determine the cars stolen from the model year corresponding to the calendar year, in this case 2014. While they've shuffled places since last year, the vehicles largely remain the same save for two new entries: the Camry at No. 2 and, strangely, a brand of mopeds at No. 7. (So yeah, um, mopeds were on fire last year.)
Here are the top 10 model-year 2014 vehicles stolen in 2014:
1. Ford pickups, 964 stolen
2. Toyota Camry, 869
3. Ford Fusion, 819
4. Chevrolet Impala, 746
5. Nissan Altima, 687
6. Dodge Charger, 680
7. Taotao Industry Co. scooter/moped, 592
8. Toyota Corolla, 578
9. Chevrolet Cruze, 566
10. Ford Focus, 505