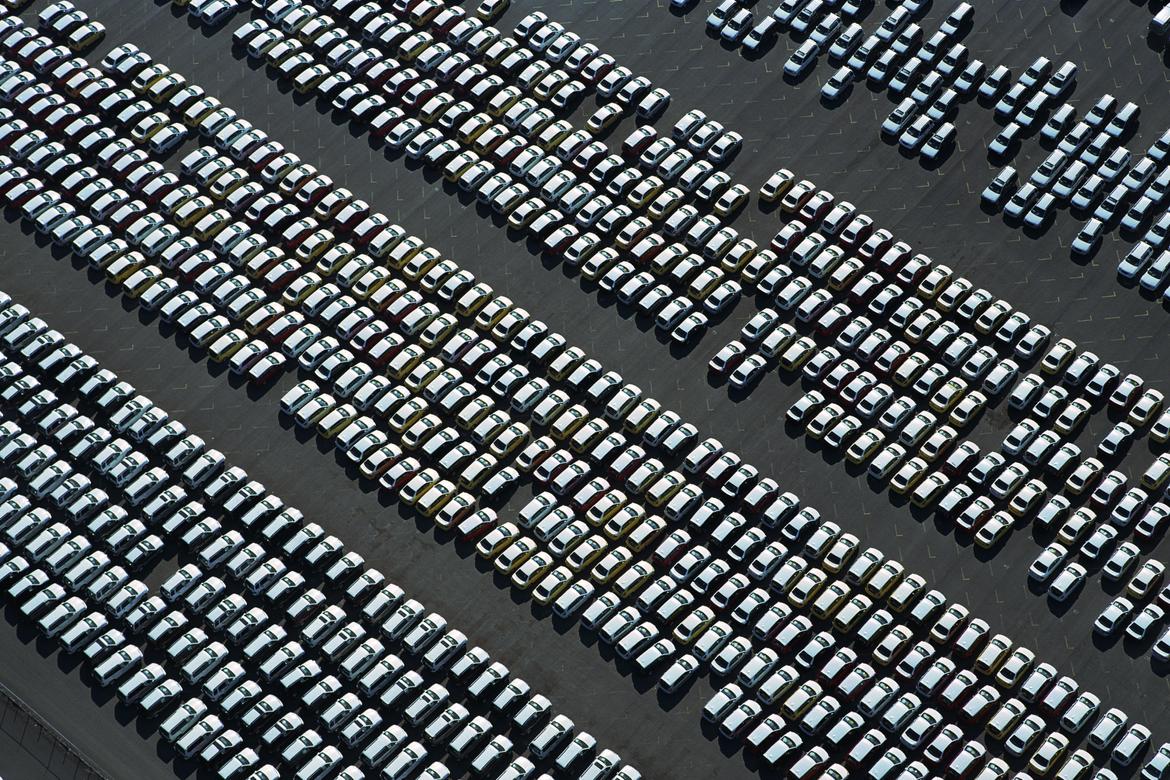 CARS.COM — You've heard the Notorious B.I.G.-espoused philosophy of "Mo' Money, Mo' Problems." Well, researchers at the far-less-notorious UMTRI — the University of Michigan Transportation Research Institute — recently released a study spanning from 1984 to 2015 showing instead, "fewer cars, less driving."
Related: Trillions of Miles! U.S. Sets Driving Record in 2015
The ongoing study by university researcher Michael Sivak, now in its ninth iteration, focuses on different aspects of motorization in the U.S. and concluded that both car ownership and miles driven have declined significantly per person and per household since peaking more than a decade ago. That's despite Americans logging a reported 3.22 trillion miles driving in 2016, up nearly 3 percent over 2015, and automakers logging another record year for sales.
After peaking in 2006 with 2.05 cars per household, car ownership decreased steadily for the next seven years, reaching a low of 1.927 — a level not seen since 1992. On a per-person basis, 2006 was also a zenith with 0.79 cars owned by the average American, only to fall each year (except for an uptick in 2011) until 2013.
In the years of economic recovery following the Great Recession, marked by accelerated job growth and fueled by inexpensive gasoline, the statistics have climbed slightly upward again. Car ownership per person and per household rebounded by an average of 1.4 percent from 2013-15. Still, that level is comparable with car ownership more than two decades earlier in 1993.
Similarly, miles driven per person peaked at 9,314 in 2004 and declined steadily through 2013, dipping 9.1 percent to 8,462 miles. Miles driven per household also peaked in 2004, at 24,349, and (with the exception of an uptick in 2010) declined 10.2 percent by 2013. Also similar to the trajectory of car ownership, figures began to rise after 2013, growing by an average of 2.1 percent by 2015. Before the peak and subsequent decline, such lows for miles driven per person and per household had not been seen since 1995 and 1993, respectively.
The UMTRI study doesn't speculate on the cause of the decline, but it does seem to be tied at least in part to the recession of the late 2000s, the impact of which stretched into the early 2010s. Moreover (depending on which study you read) millennials have shown less interest in car ownership and more interest in options like ride sharing and living in cities with convenient public transportation.
A previous edition of the motorization study, reported in 2014, showed that 9.2 percent of households in 2012 were without a vehicle compared with 8.7 percent five years earlier.
"Recent studies have shown that — per person, per driver and per household — we now have fewer light-duty vehicles, we drive each of them less, and we consume less fuel than in the past," Sivak stated at the time. "These trends suggest that motorization in the U.S. might have reached a peak several years ago."
As for the discrepancy between record miles driven and cars sold versus statistical declines, researchers note that the former figures are based on absolutes and "depend, in part, on the continuously increasing size of the U.S. population." The study's figures were calculated from data reported by the Federal Highway Administration, U.S. Census Bureau and other sources.