How Much Does It Cost to Fill Up a 2019 Mercedes-Benz S-Class?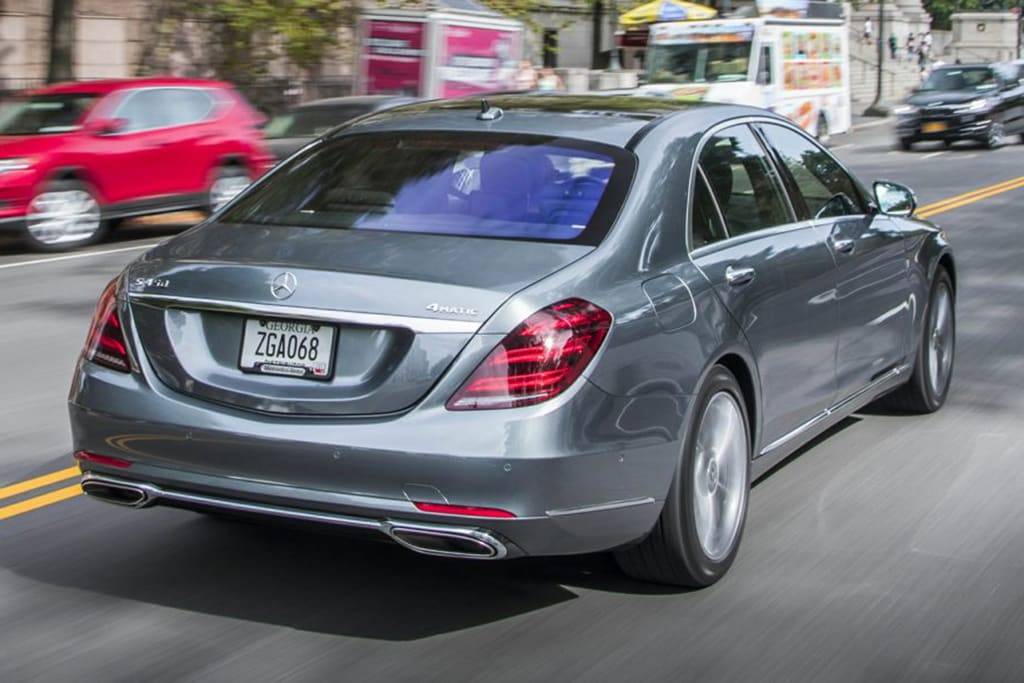 As Cars.com's 2019 Luxury Car of the Year, the Mercedes-Benz S-Class sets the standard for luxury. Featuring everything from the latest and greatest multimedia wizardry to advanced safety tech (not to mention the power and comfort that comes with driving a large, high-end sedan), the S-Class exudes affluence even in its base S450 form. But what does that kind of class get you at the gas pump? How much will you pay?
Related: 2019 Luxury Car of the Year
As it has been for many weeks now, you will pay less this week than the week before it. According to the AAA Daily Fuel Gauge, gas prices continued to fall in most parts of the country the past week, though motorists in some Great Lakes and central states paid more to fill their tanks.
The national average for regular gas dropped 2 cents to $2.24 on Thursday, according to AAA, falling for the 14th week in a row. Premium gas also fell 2 cents, to a national average of $2.83, and diesel fuel dropped 3 cents to $2.95.
Here is what it would cost to fill up an S450, based on prices posted early Thursday by AAA:
At the national average of $2.83 per gallon for premium, filling the S450's enormous 24.6-gallon tank from empty would cost $69.62.
In California, where the average price of premium was $3.57 per gallon — higher even than Hawaii's $3.56 per gallon — the bill would increase to $87.82.
On the other end, Missouri's $2.56 per gallon would cost you $62.98 as the Show Me State narrowly beat out Oklahoma's average of $2.36 per gallon.
Despite the overall decline, prices rose in Indiana, Michigan, Missouri, Ohio and other states that had enjoyed significant declines in recent weeks.
Pump prices steadily declined as oil prices dropped dramatically and demand for gas fell. Three months ago, the national average for regular was around $2.90, and it was $3.45 per gallon for premium. That has provided noticeable relief to many motorists, even those who drive high-end luxury cars such as the 2019 Mercedes-Benz S450. The biggest price drops the past week were 6 cents in Hawaii, Idaho and Washington and 8 cents in Alaska. Average prices increased by 4 cents in Ohio and 5 cents in Kentucky and Michigan.
How much longer pump prices continue to fall hinge in large part on the price of oil, which has gained about $7 per barrel over the last two weeks. If oil continues to climb, higher pump prices are sure to follow.
Cars.com's Editorial department is your source for automotive news and reviews. In line with Cars.com's long-standing ethics policy, editors and reviewers don't accept gifts or free trips from automakers. The Editorial department is independent of Cars.com's advertising, sales and sponsored content departments.