How Much Will the Shutdown Affect October Car Sales?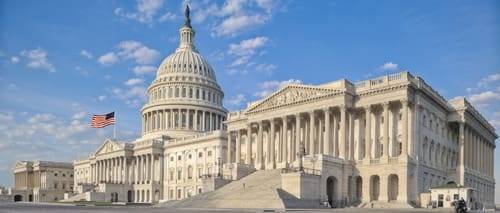 As Friday's sales numbers near, the auto industry is holding its collective breath to see what effect the federal government shutdown had on auto sales. Signs of the shutdown's impact on the larger economy persist: Moody's economist Mark Zandi said early in the shutdown that a two-week stoppage would shave fourth-quarter economic growth to 2 percent, down from a shutdown-free 2.5 percent, according to USA Today. Citing economists' estimates, the newspaper later pegged the shutdown's cost to the U.S. economy as high as $24 billion.
How much does the drain threaten to siphon October's new-car sales? It depends. The federal shutdown furloughed some 800,000-plus federal workers from Oct. 1 through Oct. 16, when a Congress passed a (sort of) bipartisan bill to restart the federal government. The Washington Post notes that another 1.3 million federal employees worked without pay through that period.
On One Hand …
It's hard to assess just how many of those employees planned to buy cars or the pullback on car shopping from the businesses they supported. Hyundai's U.S. CEO John Krafcik told Bloomberg News that the shutdown could drop October sales by 5 to 10 percent versus September.
It's not just because federal employees postponed plans to park that new Ford in the driveway. It's because this is the starkest sign yet that the federal government — which, until October, had gone shutdown-free since 1996 — is stuck in neutral. That raises consumer anxiety in the overall economy, which can dry up car sales. The first part is already in effect: On Oct. 11, Thomson Reuters/University of Michigan's monthly consumer-sentiment index hit a nine-month low. Thirteen days later, after the shutdown ended, Bloomberg News said its consumer-confidence survey showed little recovery.
"It's that anxiety that keeps customers, potential buyers, on the sidelines when making a big purchase like an automobile," Krafcik told Bloomberg.
Unsurprisingly, pent-up demand — the number of cars that shoppers who postponed their purchases stand to buy — has swelled. CNW Marketing Research says it's up to 128,600 cars from September's 109,500, but the research firm warns of something that should concern the industry more: the average delay planned by shoppers who postponed their purchases. In September, it was 2.9 months. In October it shot up to 3.4 months, which is the lengthiest it's been since April.
"Simply translated, it means those people who put off a vehicle acquisition are now planning to wait until next year to re-enter the marketplace," CNW said.
On the Other …
All of those factors suggest a dismal October, but many analysts downplay the shutdown effect.
"Sales in the third week of the month strengthened relative to the first two weeks, which is evidence of vehicle buyers delaying their purchase until the shutdown was resolved," John Humphrey, senior vice president of global automotive practice, said in J.D. Power and Associates' October monthly forecast. But the firm expects the month to remain on track.
Here's one reason why: Any postponed new-car purchases from unpaid federal workers should return. The vast majority of employees — both furloughed and work-without-pay — will receive back pay, and it's likely to come before month's end.
Indeed, Toyota spokeswoman Carly Schaffner said the automaker "did not observe any significant impact on operations or sales as a result of the shutdown."
GM sales spokesman Jim Cain echoed the sentiment: "The month started out a little slow because of the uncertainty caused by the stalemate in Washington," he said. "But the impact on sales this month should be muted because the situation was resolved, at least for a while."
Ford was less clear. "We did see some softening in U.S. sales as we moved closer to the debt ceiling deadline," sales analyst Erich Merkle told us.
One wrinkle: Government fleet contracts during those 16 days completely stopped, CNW notes. That alone could sap 8 percent of all new-car sales versus last October, the firm says. But it appears that fleets recovered in the second half of the month. After all, J.D. Power still expects sales to all fleets to increase 12.7 percent.
Add it all up and the shutdown may be a blip on the October sales radar. Automotive News tallied forecasts (subscription required) from four analyst groups, including J.D. Power. The predictions averaged out to a 12 percent sales gain over October 2012. Analysts expect October to rank as the fifth best month so far in 2013, in seasonally adjusted figures.
Anthony Pratt, vice president of forecasting for the Americas at Polk, expects any lingering shutdown effects to dissipate by year's end. "I think the impact will be isolated to those regions that are heavily dependent on government jobs," Pratt told us. "Those markets will be impacted in October sales and likely into November sales. However, outside of those areas I think the government shutdown will have minimal impact on overall sales."
We'll know for sure on Friday.
Related
Hyundai Revives Payment Assistance Amid Federal Shutdown
Top 10 Best-Selling Cars: September 2013
More Industry News