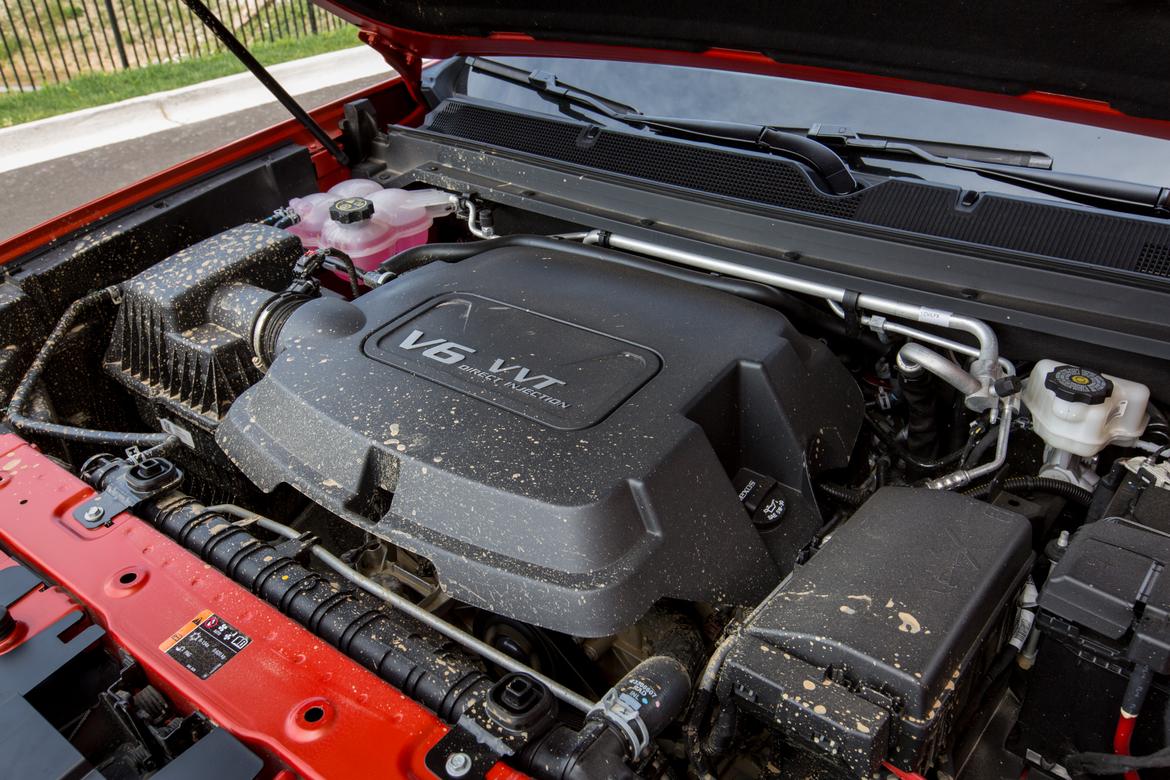 CARS.COM — Choosing an engine is simpler than you think — because you really don't choose one, apart from perhaps deciding between two or even three different engines offered for a particular car you've already selected. In 2017, there are attributes that simply don't matter to a shopper, even though some of them used to:
Engine design, such as V, inline or horizontally opposed
Number of cylinders
Size, known as displacement
Here's what does matter to a car shopper:
How the car drives
Engine specifications -- within limits
Fuel type and mileage
Engine design certainly matters, but the type you find in a car typically has more to do with its shape than any other attribute, because automotive engineers have to fit an engine into the vehicle along with all the other components. Once these decisions are made, the platform is usually locked into a particular engine shape. For example, you're not likely to see a single vehicle that offers a choice of a V-6, an inline-six-cylinder and a horizontally opposed six-cylinder. The shapes are too different.
Related: Car Maintenance 101

There are pros and cons to the different engine designs, but engineers have ways of evening things out so they perform similarly from the driver's perspective. Don't get hung up on the number of valves or camshafts or the like, either, regardless of how much car brands market these items.

In the past, the more cylinders a car had, the more powerful it tended to be. That's not the case anymore thanks to turbocharging and other technology; where the terms four-cylinder and V-6 used to be synonymous with standard and upgrade for a particular car, now the stronger engine can have the same number of cylinders and even the same displacement as the lesser one. For that matter, a large turbocharged V-6 can have less power than a small turbocharged four-cylinder.

More than ever, looking at the components tells you little. That leaves you with the bottom lines: output specifications, mileage estimates and, perhaps most important, the driving test.

Horsepower and torque specifications are useful in determining how much more powerful one engine is than another, but this information is useful primarily when comparing two engines available for the same car. Too many other factors influence how quick a vehicle is — such as its weight and transmission — so one model with 250 hp isn't guaranteed to be faster than another with 200 hp.

The best test is to drive any drivetrain you're considering buying and see if it responds promptly and accelerates adequately from a stop as well as once it's already in motion at medium and highway speeds.

Always check the EPA-estimated mileage and fuel requirements, the latter of which can vary between two engines for the same car. Some engines run on regular gas, while more expensive premium is "recommended" for some and "required" for others. "Recommended" usually means premium is needed for the specified horsepower, but that doesn't mean you'll notice it when driving. If it says "required," you'll need premium gas — or a different engine choice.