Hummer Dealer Closes, Will Sell Smart Cars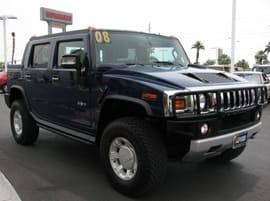 One of the country's largest Hummer dealers is closing its doors. According to The Wall Street Journal, Las Vegas' Towbin Hummer is at least the eighth Hummer dealership to close this year due to a radical consumer shift away from large SUVs in the face of high gas prices. Towbin was also Las Vegas' lone Hummer dealer. Dan Towbin, who is a Hummer enthusiast, owns a number of other dealerships in Sin City and is opening a Smart store later this year. 
The Journal points to Las Vegas' excessive culture as a surprising backdrop for such a closure. Perhaps the plummeting housing market there has something to do with people's ability to shop for luxury SUVs. Whatever the reason, if Hummer can't survive in Las Vegas, it may not be able to survive anywhere in the U.S. 
One of Nation's Largest Hummer Stores to Shut Its Doors (WSJ.com)